2018 Classic Cars Cakes & Coffee
Classic Cars Cakes and Coffee dates are out
Our 2018 wall planner is looking pretty busy with motorsport championship events, classic car shows and Classic Car Club gatherings but we have put together 6 dates for our annual Classic Cars Cakes & Coffee gatherings.
Dates for your Diaries
Sunday 22nd April 2018
Sunday 20th May 2018
Sunday 17th June 2018
Sunday 22nd July 2018
Sunday 19th August 2018
Sunday 23rd September 2018
Time
10 til 1
A good way to start your morning
In 2012 we had the idea to start a monthly classic car coffee morning centered at our workshop, which at this point was located behind our house. Year on year the event has grown in popularity and we have been overwhelmed with the support that you have given to our gatherings. A huge thank you to everyone who has come and given so generously to our charity pots.
2018 is our seventh year of Classic Cars Cakes & Coffee also originally known as Natters & Nibbles. Being a small family business we never forget that people and their cars are at the centre of it. We like to make our visitors feel very welcome and anyone who visits our workshop knows the kettle is always on! As part of our extended hospitality we started our coffee mornings. The thinking behind this idea was to provide a destination to drive out to, meet other classic car enthusiasts and to enjoy an informal, casual, lively, fun morning. With our strong family values we have created a gathering that provides something for everyone; Male or female, young or old you have told us that you love our Natters & Nibbles!

We provide the refreshments. We have a fantastic display of cakes and sweet treats and early arrivals may even get a bacon sandwich.
All we ask is that you make a donation into one of our chosen charity pots. Last year, thanks to your generosity we raised a lot of money for the charities and this year we will be supporting the following:-
Alton, Petersfield & District Multiple Sclerosis Society
Treloar School for Disabled children
Maybe make our coffee morning the start to your day out?
Our new workshop is situated right by the  – Mid Hants Railway Ltd  'Watercress Line' , with regular steam trains passing right by our front door. A short stroll up to the station and standing on the platform will transform you back in time.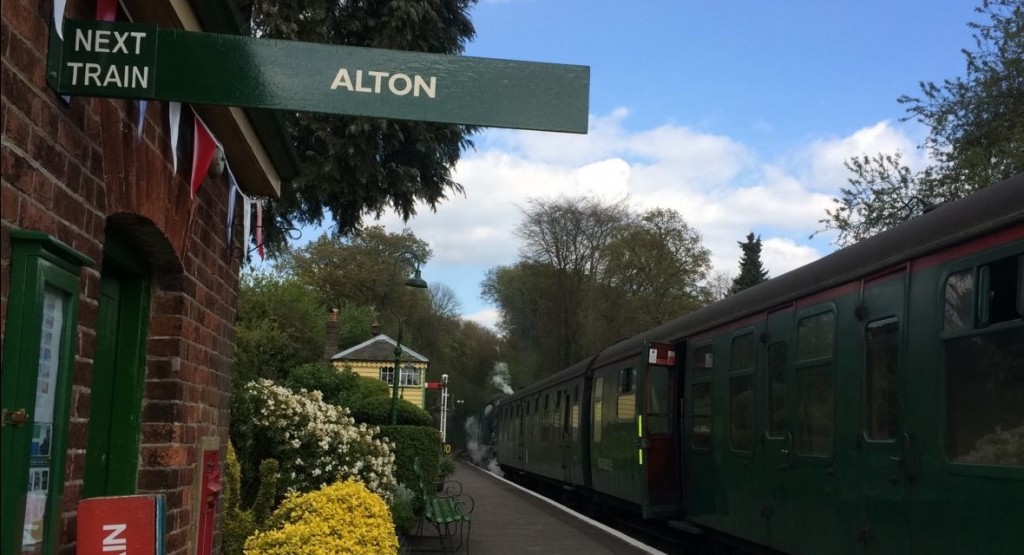 Our Coffee morning on Sunday 20th May 2018 coincides with The Alresford Watercress Festival and Sunday 17th June 2018 ties in with The Watercress Line War on the Line Event
If after visiting our coffee morning you are still wondering how to spend the rest of the day, then why not take the opportunity to see some of the attractions in the area. We are surrounded by many places to go and see and some great walks too. Maybe you could take a drive into the beautiful  countryside, taking in the South Downs, the New Forest or the coast. There are several  National Trust Properties on our doorstep, as well as Jane Austen's House Museum  in the village of Chawton. The larger towns of Farnham and Winchester are also worth a visit as is the pretty, small market town of Alresford. We can also recommend  a large selection of pubs, restaurants and tea rooms if more refreshments are required.
A few more details
Our mornings also give you a chance to see our workshop, see what we do and chat to our very friendly team. You might have a pressing question you need answered; a technical issue, a restoration problem, or a tuning difficulty. Perhaps you would like to have a chat regarding car sales or you are a motorsport fan and would like to find out about where and when we will be racing this year? Whatever your reason for coming we would love to see you and your car.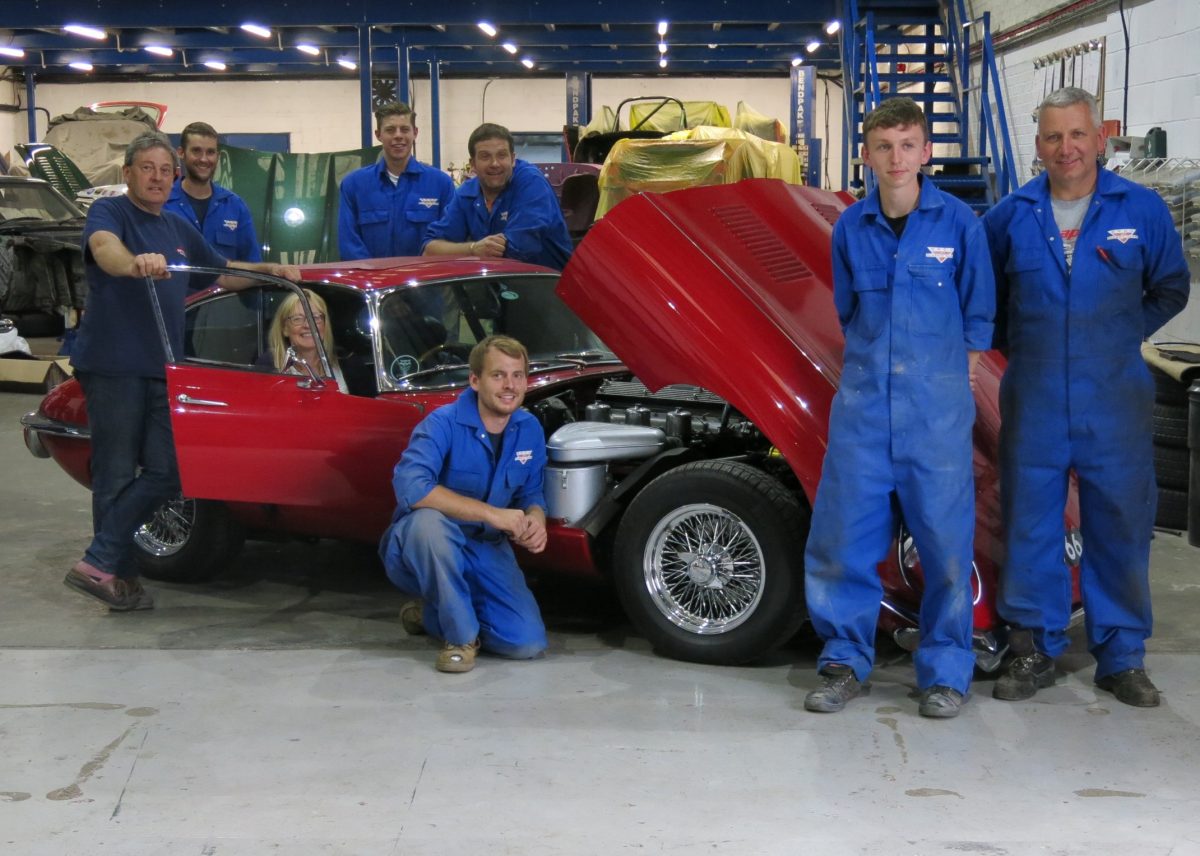 We specialise in Classic British Cars and have the facilities to carryout all work required on these vehicles; from servicing, safety & MOT checks, restoration, fabrication, engine rebuilds and gearbox overhauls.
Whether it's a service, repair or restoration, you want to know it is in safe hands. Bill, personally has over 35 years experience working on Healeys, with priceless knowledge of this classic marque.