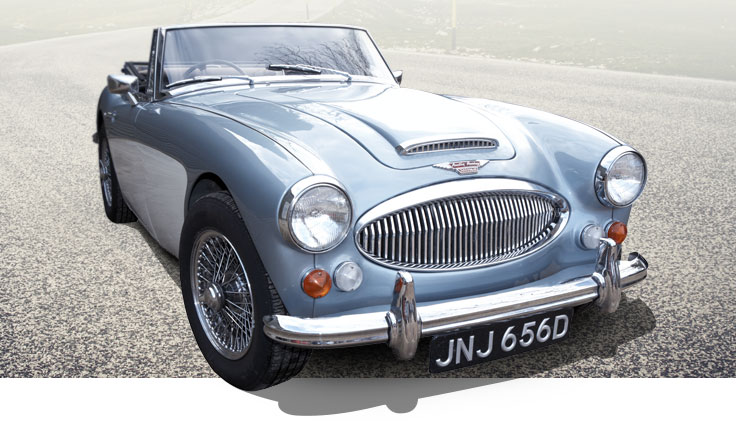 Classic Car Sales
If you're looking to buy a classic car or have a classic car which you want to sell, we can help.
View all cars
Classic Car Restoration
Bill Rawles has been involved with classic cars for over 30 years, having founded the largest Austin Healey workshop in Southern England and established the name around the world.
He sold this very successful business in 2007 to set up Bill Rawles Classic Cars Ltd. This new venture caters for all makes of Classics and has Bill firmly at the helm with a wealth of experience, knowledge and strong skill structure. Quality control is of the upmost importance and attention to detail essential. Bill has been involved in Historic Motorsport for over 15 years and has campaigned his Austin Healey 3000 to many podium places. Race and Rally preparation and support including transportation is available.