Austin-Healey 100 BN2 UK RHD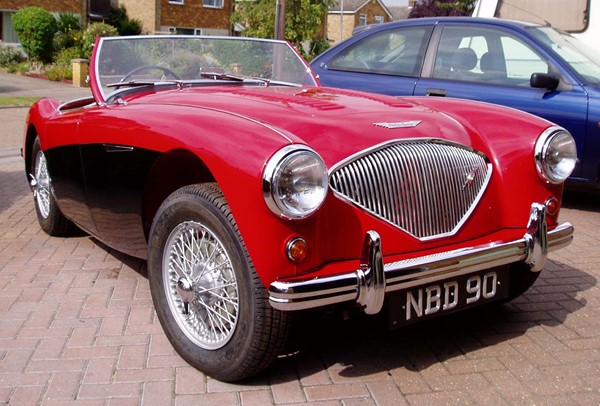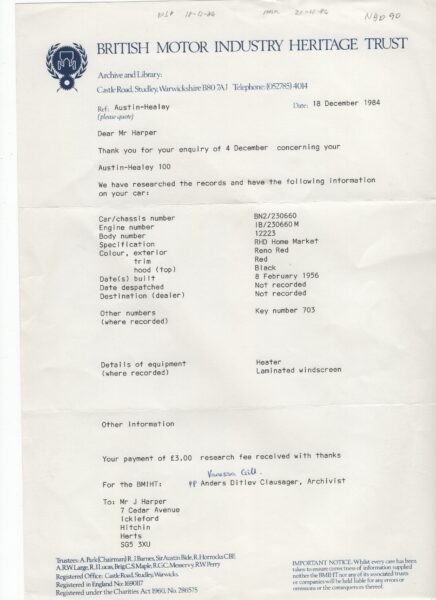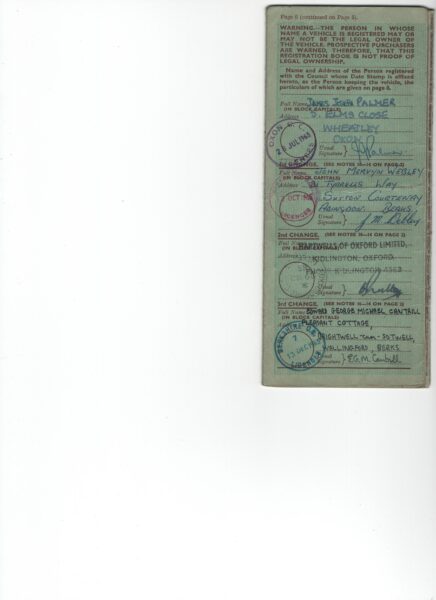 Built in January 1956, this Austin-Healey 100 BN2 is a UK RHD example, with an M spec kit.
Having been in long term ownership since 1975, the current owner has completed many trips in the car as well as keeping great maintenance history and records. The car has been subject to a number of upgrades most notably to M specification using authentic parts.
This Healey 100 is presented in reno red over black and is in great condition, ready to be enjoyed by the next owner. All wet weather gear present.
This vehicle is not kept on site, but it can be arranged to be delivered for viewings.
Modifications and fitments
Lightened Flywheel
Differential 3.454: 1 with speedo recalibrated to match
100/6 steering box as BN2 but with needle rolling peg
Period windscreen washers – Lucas electric Screenjet
Optima 12v Battery
Fabric air filter added to the front of the cold air trunking
Seat belts
Rear view mirror on windscreen pillar
Converted to amber flashers.
Front – amber sidelights: side lights in H4 headlamp bowl
Rear reflector pods removed (but kept with car).
Replaced with Larger pods incorporating amber lamps. Extra wire in rear loom.
Reflectors on 3000 style brackets below rear bumper
Twin cigar lighter
Stainless steel exhaust
For more information or to arrange a test drive, call the garage sales office and ask to speak to Bill Or Jack Rawles on 01420 564343 or out of hours, 07714 008 925
Interested in this car? We are here to help... Contact Us
Back to Sales Listings