Sold at Bill Rawles Classic Cars. Click here to view more cars for sale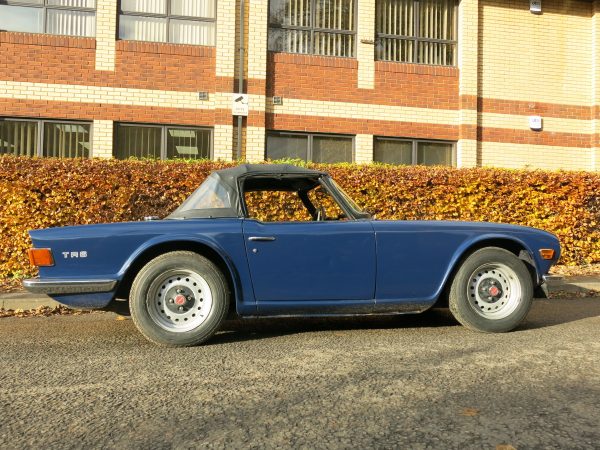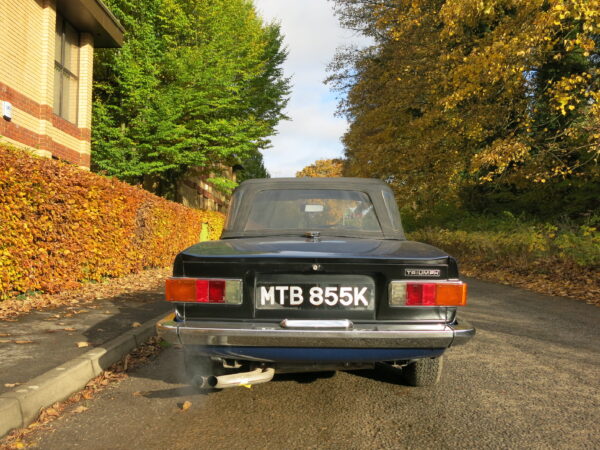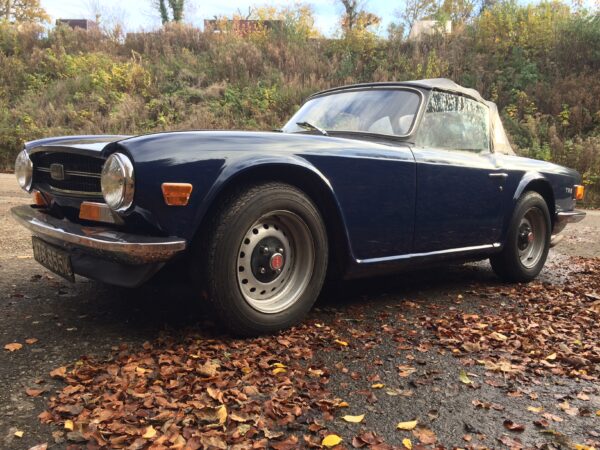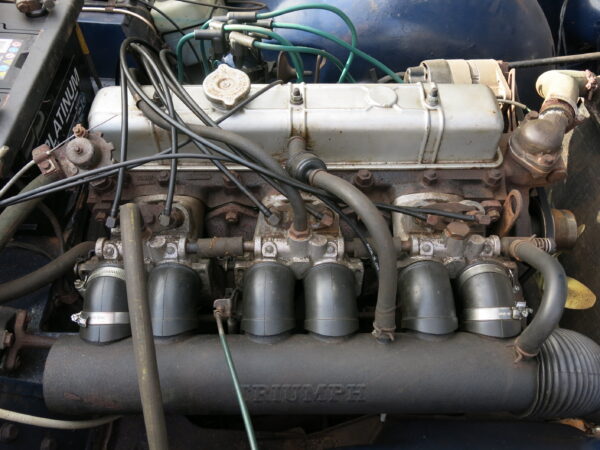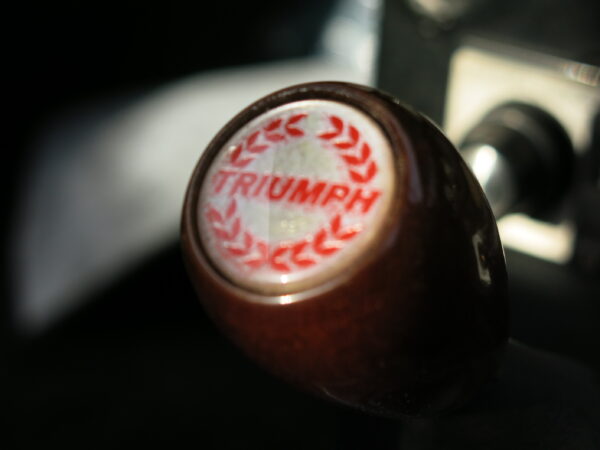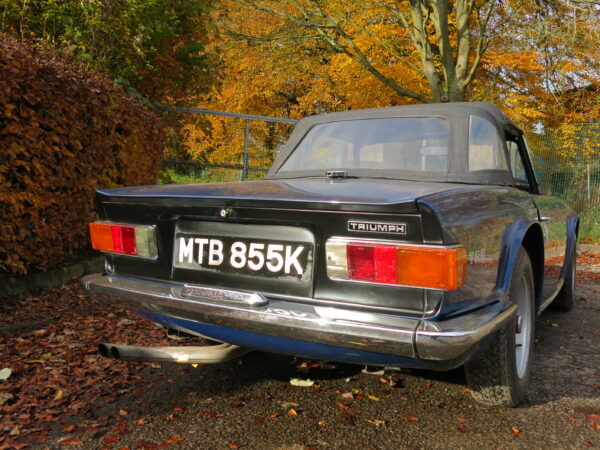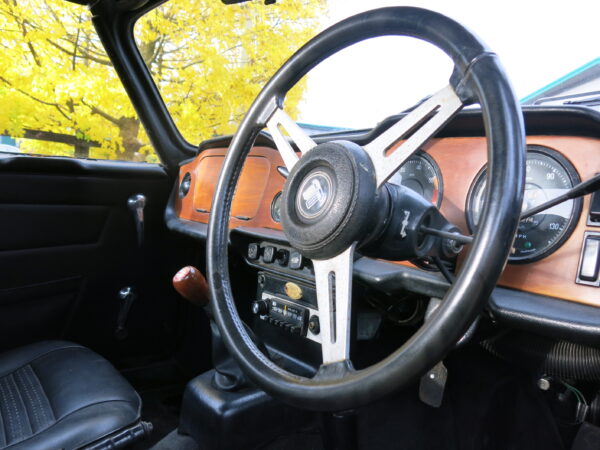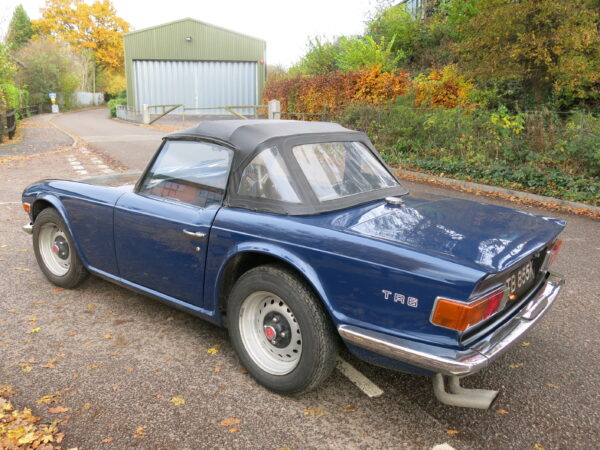 This TR6 has been stored away for the past 20 years having only had occasional use. The MOT Test Certificates show only 1,185 miles covered during this period. The body was restored in 1998 and is still looking good today. The vehicle has a few imperfections but nothing serious. The paintwork is 90% good, with a small dent in the driver's door and minor corrosion on the near side wing top, which are easily corrected. The V5 shows the date of first registration as 06th March 1972. If you are looking for an entry into classic cars this must be a contender. It is perfectly usable and a good investment if you are happy to catch up with a few areas that need attention.
If you would like to view this Triumph and arrange a test drive, please call Bill Rawles on 01420 564343 or 07763 362470 – Email info@rawlesclassiccars.co.uk
Make – TRIUMPH
Model/Type -TR6 SPORT
Date of Registration –  06TH MARCH 1972
Last Change of Keeper – 08TH JULY 1976
Number of Former Keepers – 4 SINCE JUNE 1976
Colour – BLUE
VIN/Chassis/Frame Number – CP75788
Engine Number – CP75738HE
Cylinder Capacity – 2498CC
Type of Fuel – PETROL
Taxation Class – HISTORIC VEHICLE
The Triumph TR6 (1968-1976) is a British six-cylinder sports car and the best-seller of the TR range built by Triumph when production ended in July 1976. This record was then surpassed by the TR7.
Of the 94,619 TR6s produced, 86,249 were exported; and only 8,370 were sold in the UK.
The bodywork closely resembled that of the previous model, the Triumph TR5, but the front and back ends were squared off, reportedly based on a consultancy contract involving Karmann. This is referred to as a Kamm tail, which was very common during the 1970s era of cars and a feature on most Triumphs. The restyling by Karmann smoothed the lines and the new design gave the car more boot space. On the whole, the body shape was similar to the TR4/TR5 except for the rear and front.
A front anti-roll bar now also formed part of the specification and wider wheels were also fitted, making the car look low, lean and very fast, which, of course, it was, courtesy of the TR5/TR250 smooth 6-cylinder inline 2498cc engine.
The TR6 came to the end of its production in July 1976 (February 1975 for the UK market models. The car retained the appeal of traditional British sports models but had the additional, exciting element of being faster and more furious than many would be rivals. This combination of tradition and power helps to explain its popularity today.
The Triumph Club – Vintage Triumph Register describes the TR6 as follows "The two seats are comfortable and there is ample leg room. The trim is functional, rather than fancy. The facia is neat and uncluttered, an endearing feature of most 1960s Triumphs. The wooden facia gives an air of quality. The rear end styling of the Karmann body work is as neat as that at the front, and the flowing lines incorporate the tail lamp units and rear bumpers. The luggage compartment is very roomy for that of a two seater sports car and an improvement on the boot or earlier TRs. The extended body line gives greater capacity"
The TR Register goes on to say "The TR6 is an attractive, fast and very enjoyable two-seater. Its fine performance, good road holding and relative reliability, plus its sheer character, makes it a car which is a joy to be driven by the current enthusiast"
Interested in this car? We are here to help... Contact Us
Back to Sales Listings