Sold at Bill Rawles Classic Cars. Click here to view more cars for sale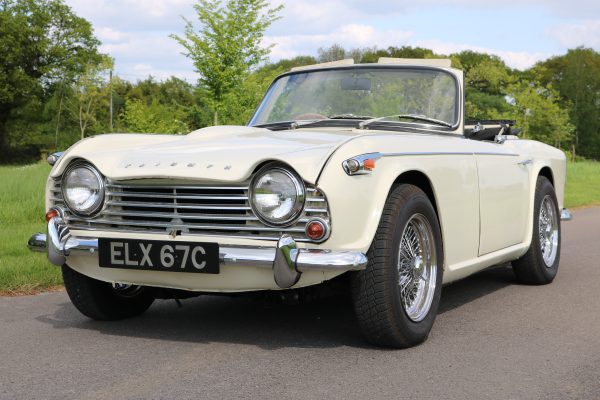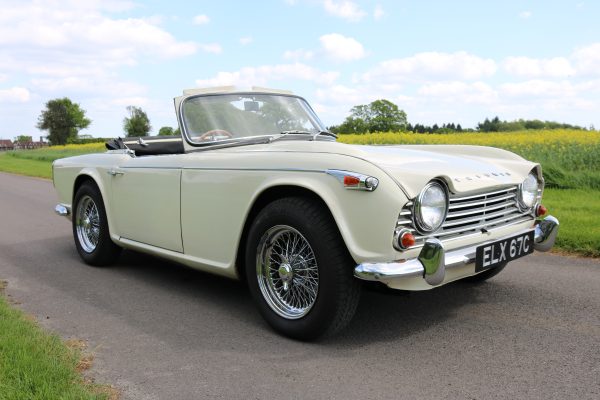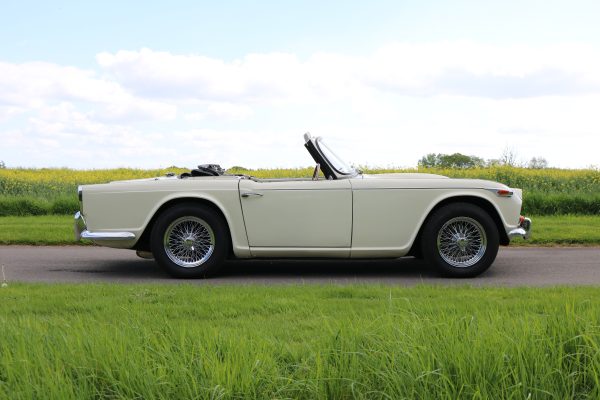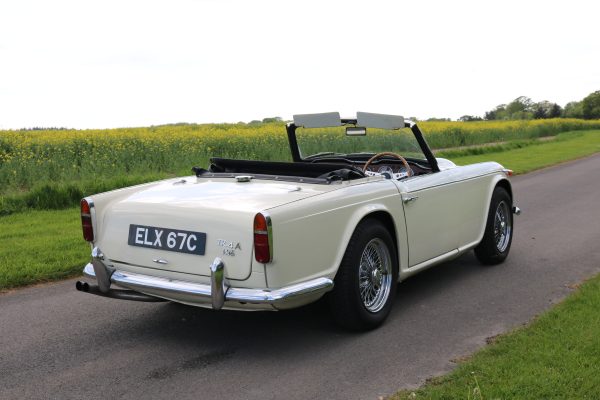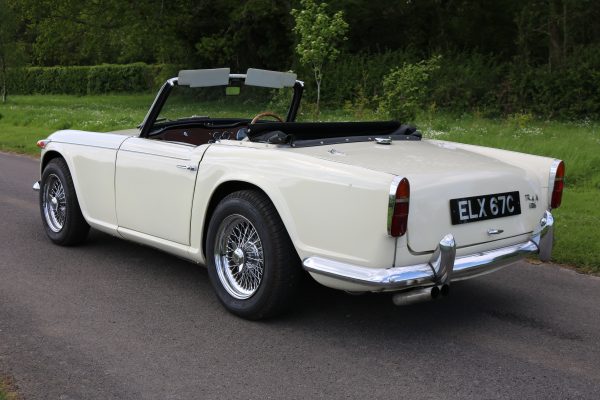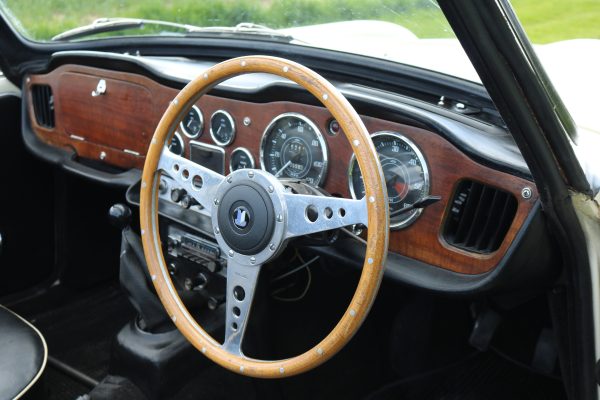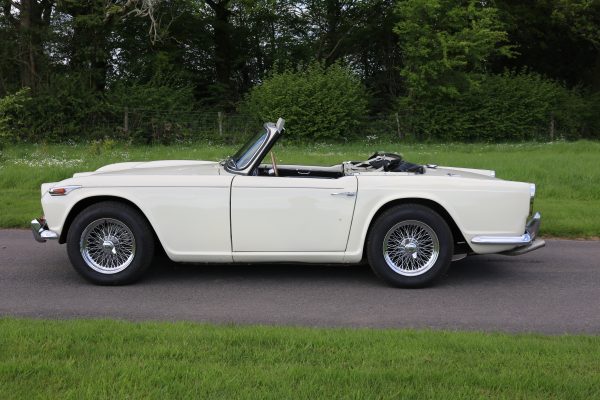 1965 Triumph TR4A IRS bought by the current owner in 2016, and used for just a few weeks before discovering the chassis had seen better days, the body was lifted from the old chassis and replaced with a brand new rolling chassis, running gear was in good order and the gearbox & overdrive was rebuilt by Hardy Engineering. Invoices on this TR4A total more than £20,000 since 2016 to put this car onto a new chassis and overhaul the running gear.
The body is very original and is in a good but used condition, under the bonnet is tidy.
4 speed gearbox with overdrive is smooth and direct and the car is good fun to drive.
This is a rare example of a TR4A which has been mechanically restored with no expense spared and is sitting on a very original body.
For more information or to arrange a test drive, call the garage sales office and ask to speak to Bill Or Jack Rawles on 01420 564343 or out of hours, 07714 008 925
Interested in this car? We are here to help... Contact Us
Back to Sales Listings