Rare Austin Healey 100 6s BN4
Sold at Bill Rawles Classic Cars. Click here to view more cars for sale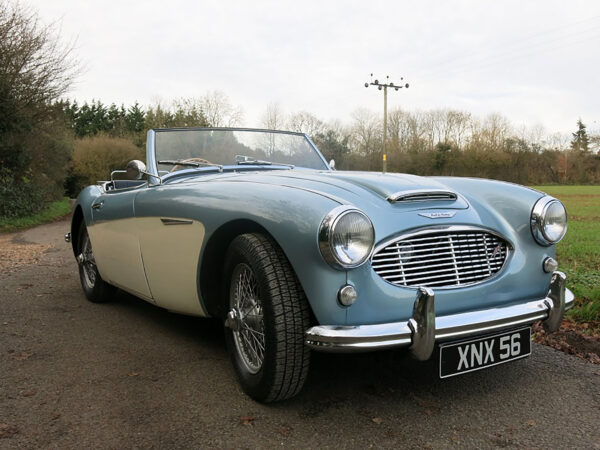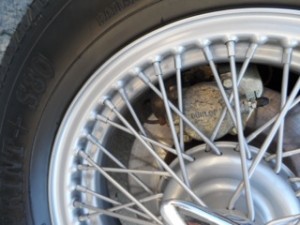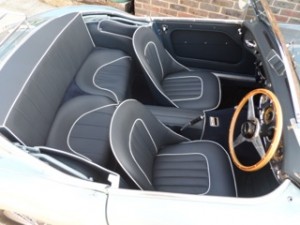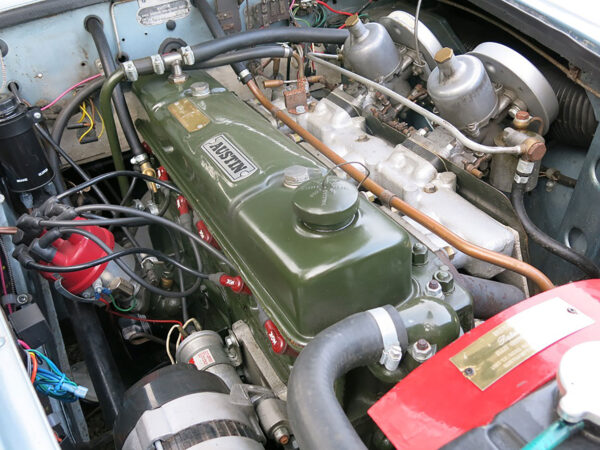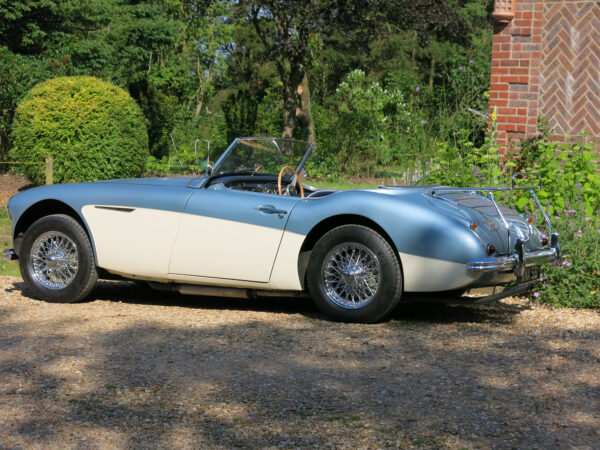 This is a rare Austin Healey 100 6s BN4 with factory fitted Dunlop disc brakes built at Longbridge in November 1957 before production moved to Abingdon and retains many of the original features found on Longbridge cars, like centre bonnet crease, passenger side door handle key lock, amber conical reflectors, hood mechanism and correctly upholstered sears. The Dunlop disc brake cars, of which only 50 are believed to have been produced, were a result of Dunlop supplying these for fitment to the 100 S production racing Healeys. With 50 unused sets remaining, it was decided to offer these on the 100/6 with an additional benefit of such a fitment being the possibility for Healey Works to gain homologation papers for competition 100/6 cars as used in the  1957 Mille Miglia. XNX 56 with her Warwick registration, has been confirmed as one of these 50 cars having being owned previously by respected Austin Healey author Bill Piggott who through speaking to Geoffrey himself, confirms the story behind the Dunlop disc brake and how they came to be fitted. The Car features in two of Bill Piggott's books – Factory-Original Austin Healey 100/6 and 3000. The Original Guide to Six Cylinder Austin Healeys 1956-1968 and Haynes Great Cars Austin Healey, A celebration of the fabulous 'Big' Healey
Since being purchased by the present owners six years ago, the car has had approximately £25,000.00 spent on improvements and restoration, including a complete engine rebuild to fast road specification, new interior re-trim by Mike Thomas Trimming, reconditioned braking system including complete rebuild of the Dunlop brakes and most recent purchase of brand new Motor Wheel Service painted 48 spoke wire wheels. Full weather equipment including side screens and tonneau cover are included.
Bill Rawles Classic Cars has maintained the vehicle for the present owners and there is a large history file with Heritage Certificate accompanying the car.
If you would like to arrange a viewing and test drive of this rather special 100/6s then please call and ask to speak to Bill Rawles.
For more pictures please take a look at our Facebook Album Rare Austin Healey 100/6s BN4 – XNX 56
Interested in this car? We are here to help... Contact Us
Back to Sales Listings