Sold at Bill Rawles Classic Cars. Click here to view more cars for sale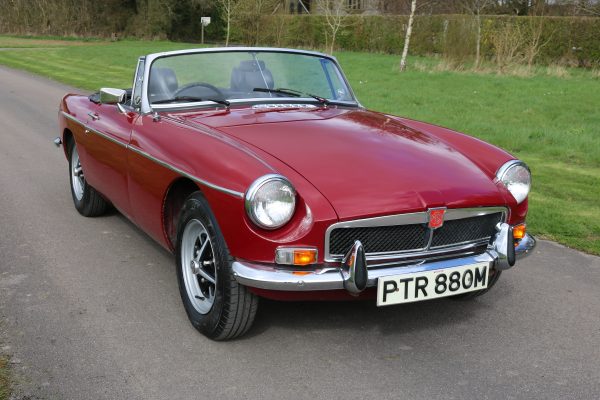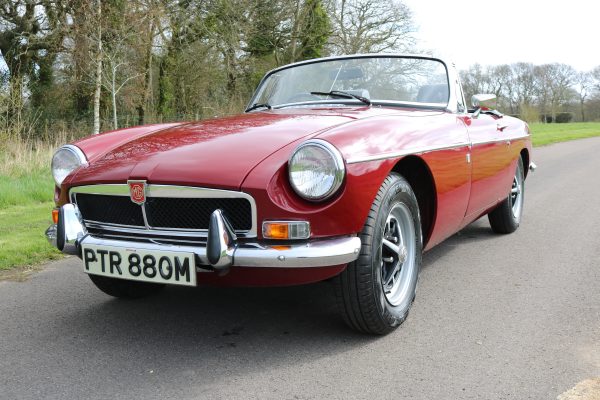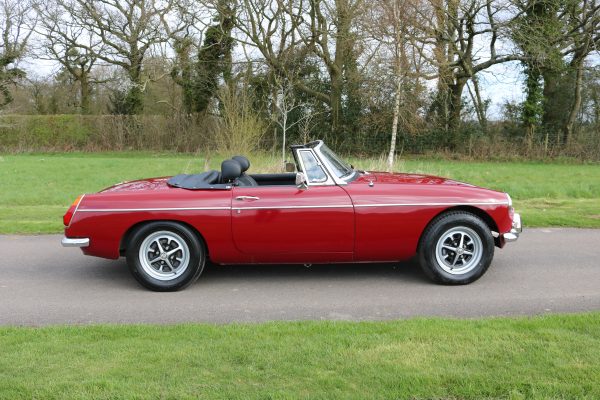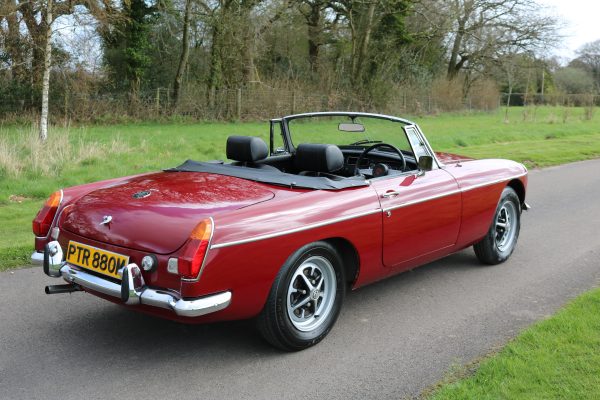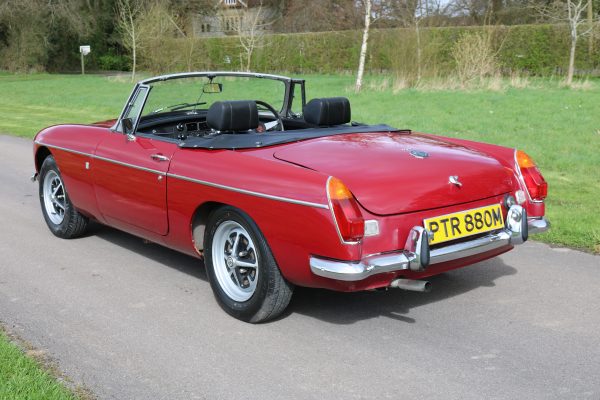 This MGB Roadster, finished in damask red with black interior was registered on the 1st March 1974.
With just 58,600 miles on the clock, this is a very low mileage and original, matching numbers MGB roadster. An original chrome bumper car, supplied with overdrive gear box, a full and half tonneau as well as a folding soft top.
Just 2 owners from new, the current owner bought the car in 1977 at 31,400 miles and has been garaged and only used in the dry ever since.
The car drives very well, comfy interior, tight gearbox and strong engine is complemented by the uprated anti roll bars, this MGB holds the road very well without compromising comfort. Perfect for touring or summer fun.
PTR 880M has been well looked after and improved during it's current ownership, improvements and maintenance include; Front suspension rebuilt with V8 inner bushes and all 4 shock absorbers replaced, Ron Hopkinson handling kit – thicker front anti roll bar, additional thin at rear. Carbs overhauled, new tyres all round, reconditioned wheels, twin 6v batteries replaced with single 12v.
For more information or to arrange a test drive, call the garage sales office and ask to speak to Bill Or Jack Rawles on 01420 564343 or out of hours, 07714 008 925
Interested in this car? We are here to help... Contact Us
Back to Sales Listings