Sold at Bill Rawles Classic Cars. Click here to view more cars for sale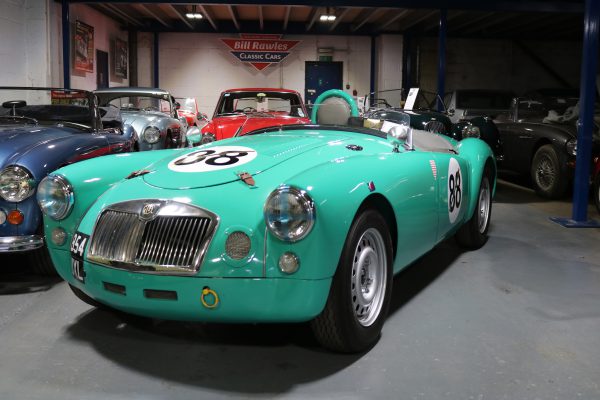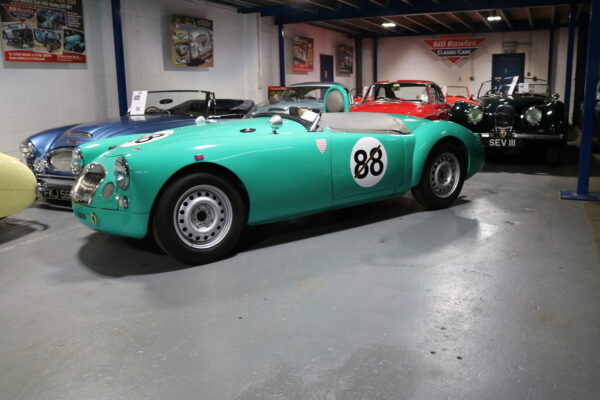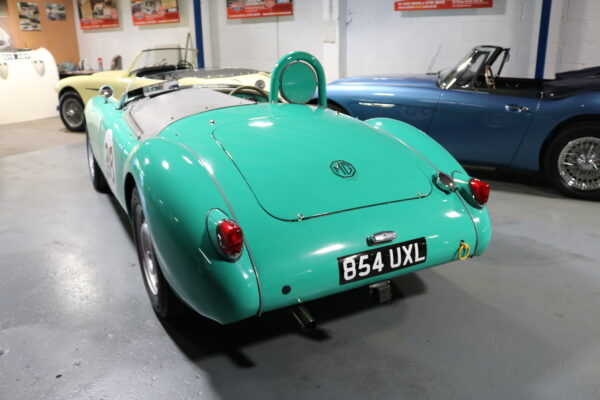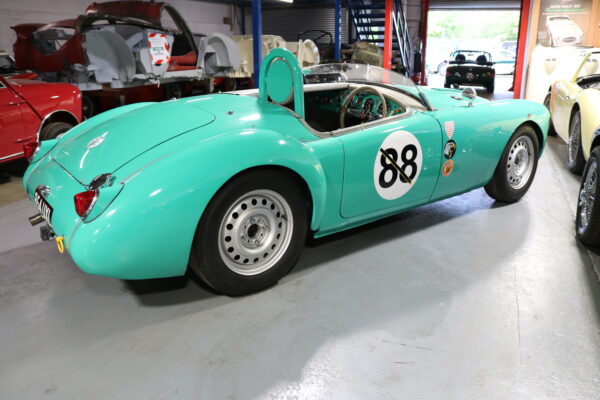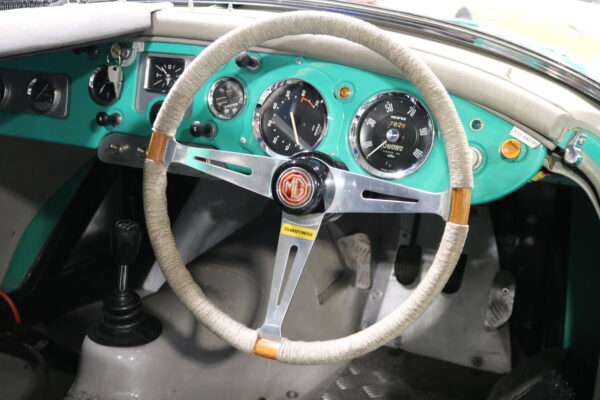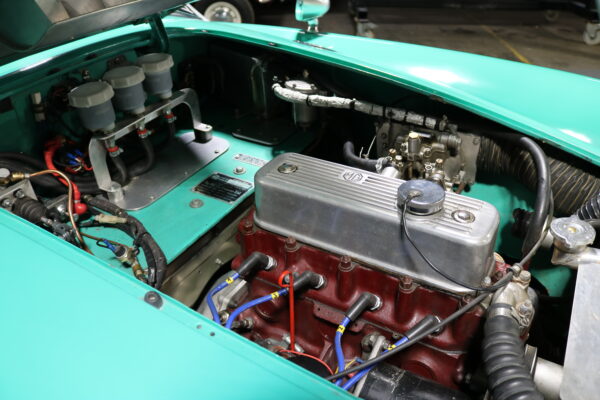 Offered for sale, this competitive MGA race car built and campaigned by the current owner for many years, this MGA has all aluminium front and rear wings, floors, front valance ,transmission tunnel, rear internal panel as well as standard bonnet boot and doors. 1950cc engine built to very high specification and developed through UK club racing. The car had a complete re paint in original Tyrolite green (Bare metal) and has an extensive list of parts and extras, see list below.
Although I cannot personally vouch for the speed of this MGA, it's build quality, attention to detail and expenditure has left no question marks, in the right hands, I believe this MGA is very capable and a relatively inexpensive route into historic motorsport where the hard work and development has been done for you.
For more information or to arrange a test drive, call the garage sales office and ask to speak to Bill Or Jack Rawles on 01420 564343 or out of hours, 07714 008 925
Aluminium undertray fitted to the front
Foam filled fuel tank
Overhauled gearbox (2017)
Alloy radiator and kenlowe fan
Oil Cooler
Adjustable lever arm rear dampers ( Very rare )
Modified split brake system with bias adjustment
Panhard rod
New Gripper LSD unit (2016)
WOSP LMDC40 50 amp Dynator
Micro Dynamics Rev Limiter
Facet Fuel Pump
Filter King Fuel Filter
Kirkey Race seat
Magnecor Leads
New water Pump
SAAB wheels with bespoke ali wheel spacers
600lb front springs
Modified front wishbones to adjust castor
Steering rack relocated to address bump steer.
Odyssey race battery
Hawk blue front pads
M20 MGB rear comp shoes
Interested in this car? We are here to help... Contact Us
Back to Sales Listings