Sold at Bill Rawles Classic Cars. Click here to view more cars for sale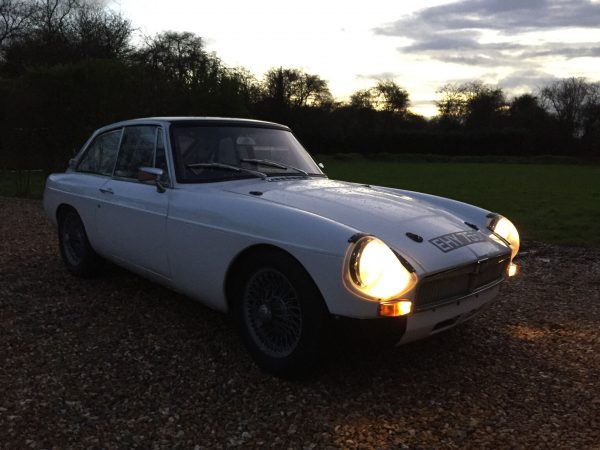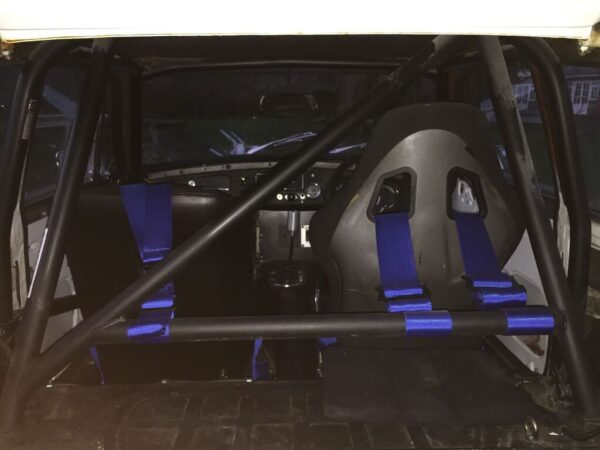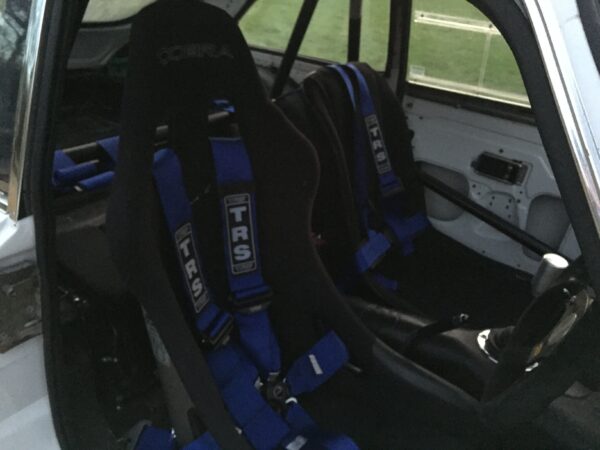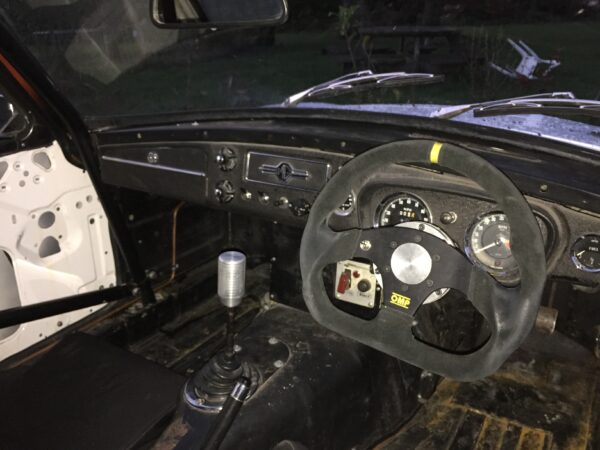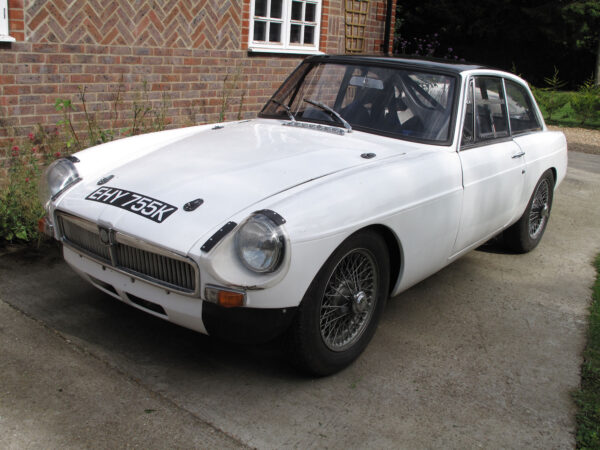 For Sale 1972 MG BGT 1.95L Manual, Petrol
This 1972 (tax exempt) MGB GT 1950cc is for sale at Bill Rawles Classic Cars. It has a 1950cc single Weber engine and a 4 speed overdrive box, standard diff and a recently fitted new propshaft and new drum liners. The front discs are drilled and vented. It has a facet fuel pump and fuel regulator. The brakes have been re-plumbed, along with new wiring loom and fuel lines throughout the car. The car comes with a full FIA Safety Devices roll cage, TRS seat belts on drivers and passenger sides and sports seats. Track day springs have been fitted and brought the ride height down. It also has an after market racing exhaust silencer box.
The bodywork is in good condition and very presentable. The front wings and bonnet are fibre glass. The steel wings are still available and can be included in the sale of the car. It has a Perspex screen and windows all round.
It has an OMP steering wheel and a Monza external filler cap
The car will be ready to race once a fire extinguisher has been fitted and it  is eligible for the  CSCC Swinging Sixties Race Series. It is a perfect car for fast road or track day use or a really fun car to drive about in.
The delivery can be arranged
To arrange a viewing or for more information please contact us via an email, telephone call or Text
Interested in this car? We are here to help... Contact Us
Back to Sales Listings