Sold at Bill Rawles Classic Cars. Click here to view more cars for sale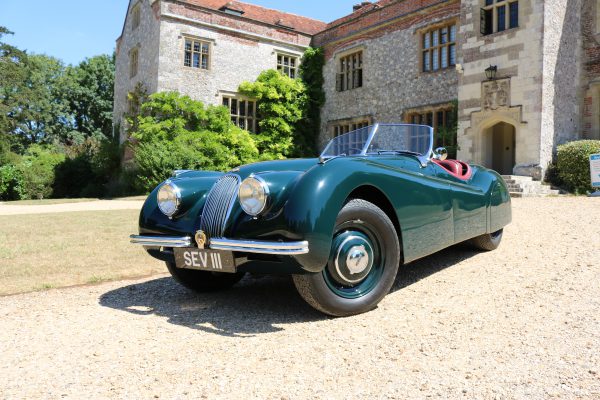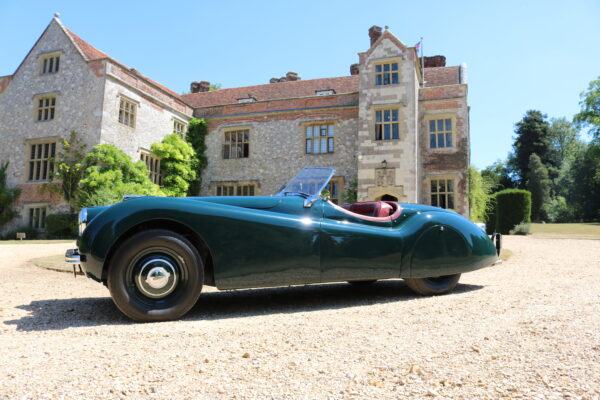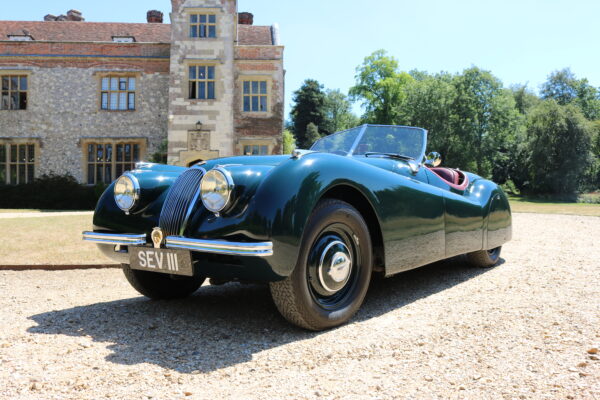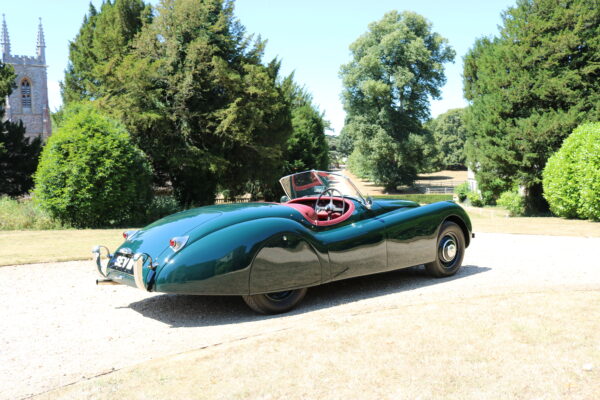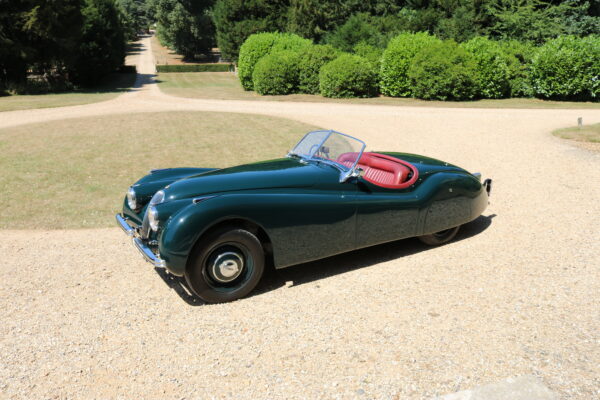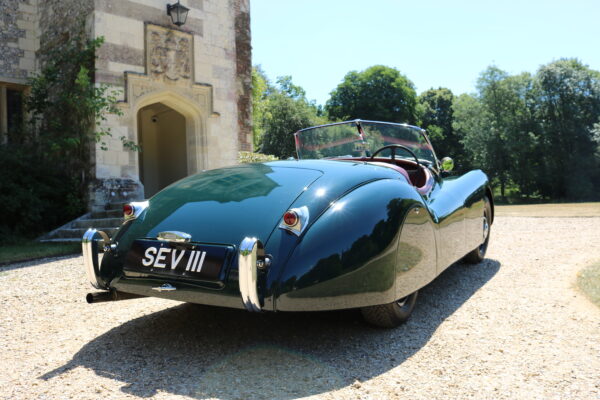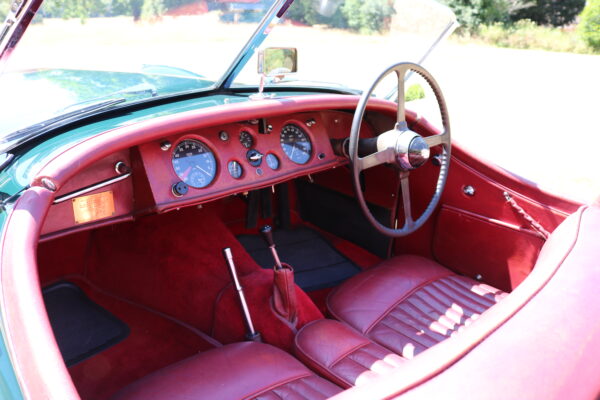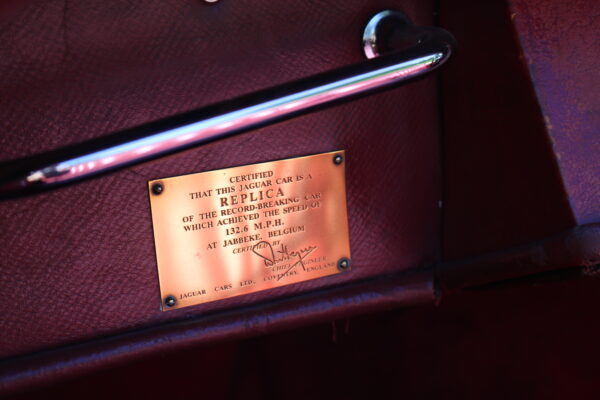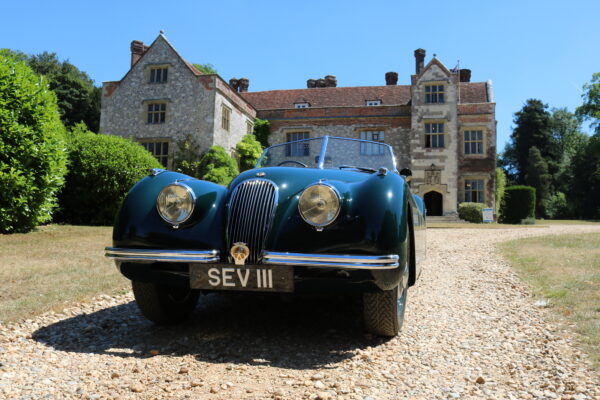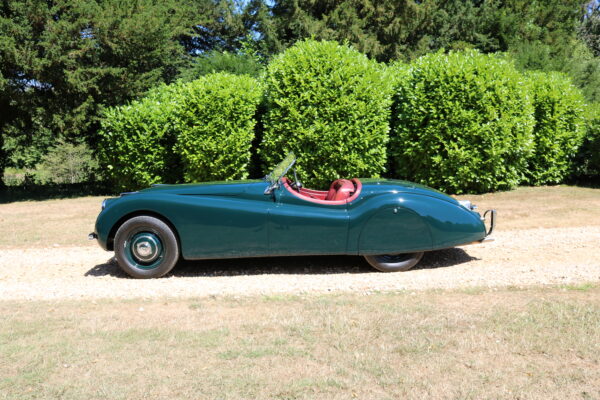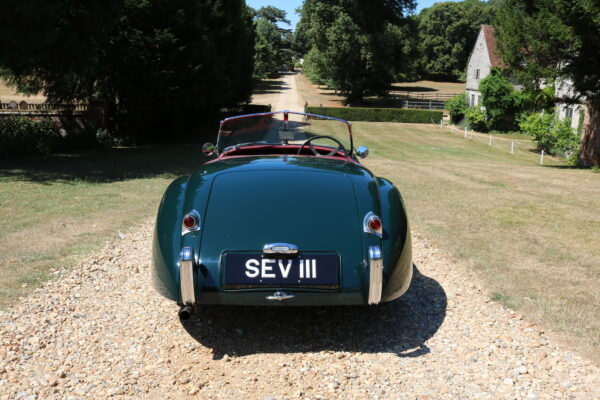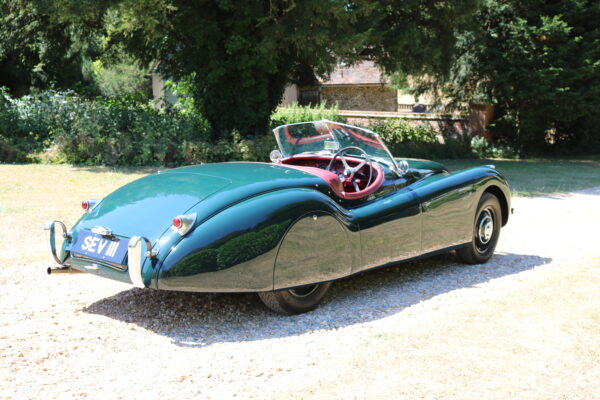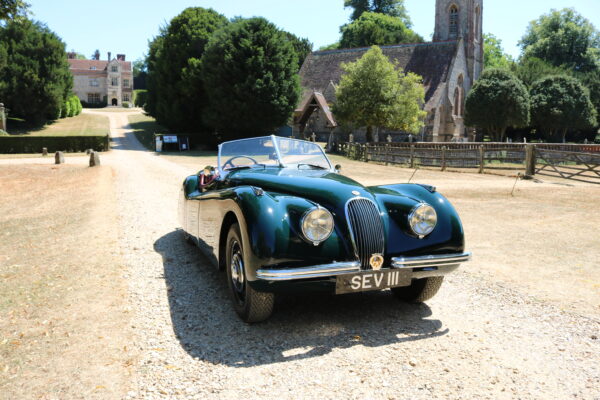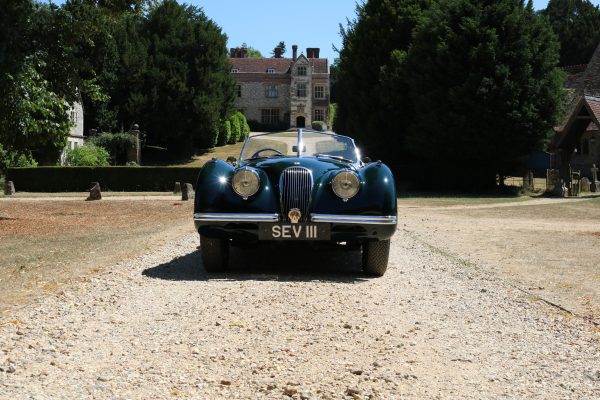 Built on 11th December 1950, this two-seater, steel bodied RHD XK120 originally left the factory in silver and was re painted connaught green during its fully documented restoration. Well maintained and matching numbers, SEV III Jaguar XK120 is in excellent condition.
This is a very early steel bodied Jaguar XK120 and one of only 493 destined for the RHD markets in 1950.
The car includes a full history file and many photos of the restoration. During this time, the engine was rebuilt and received a mechanical overhaul the car drives and runs very well. This jaguar comes with custom luggage to fit in the unique boot shape of the XK120.
Considering that this car was produced in 1950, it's performance is quite remarkable, 0-60 in around 10 seconds and easily able to keep up with modern traffic, cruising at 70 mph (and some) is not a problem. This Jag was able to do over 130mph when it was produced in 1950, although I am sure it is capable, I cannot say it has been tested prior to sale and I'd be happier just to believe them!
All features on this car are correct with small tasteful upgrades and the interior has a very nice patina. Maintained with no expense spared and priced to sell, this Jaguar XK120 is open to sensible offers and as you see it now, it's ready to be driven away.
For more information or to arrange a test drive, call the garage sales office and ask to speak to Bill Or Jack Rawles on 01420 564343 or out of hours, 07714 008 925
Interested in this car? We are here to help... Contact Us
Back to Sales Listings