Sold at Bill Rawles Classic Cars. Click here to view more cars for sale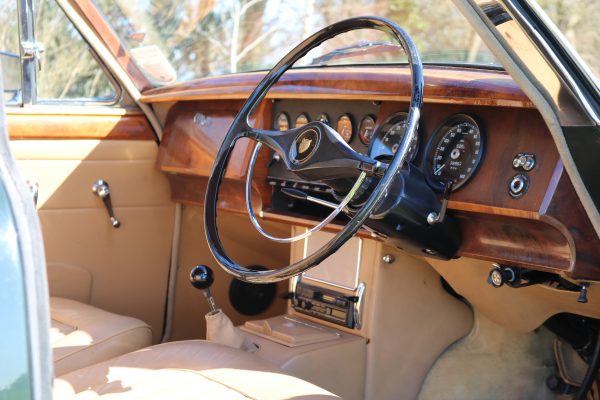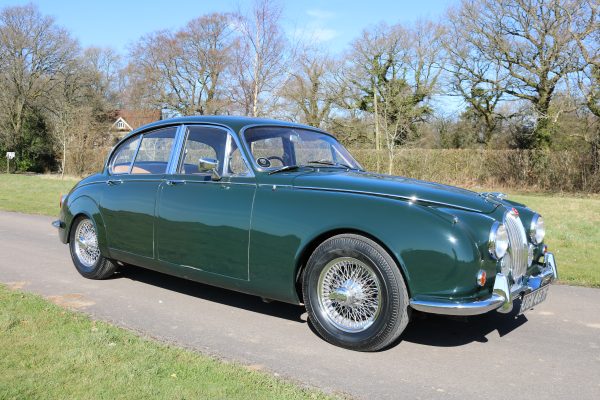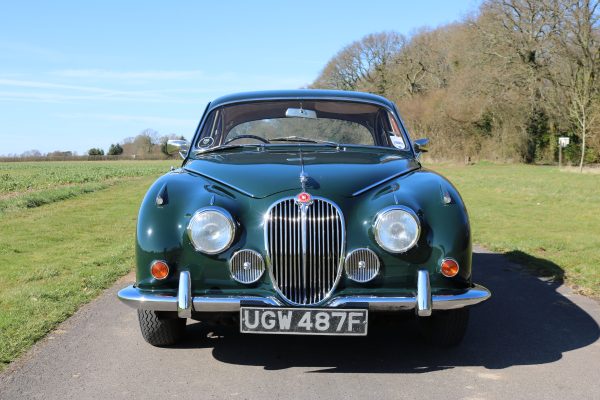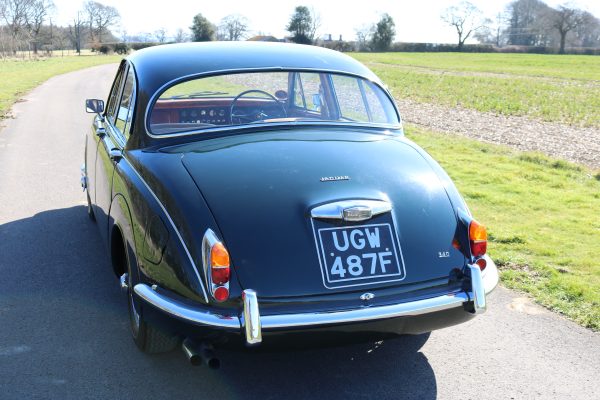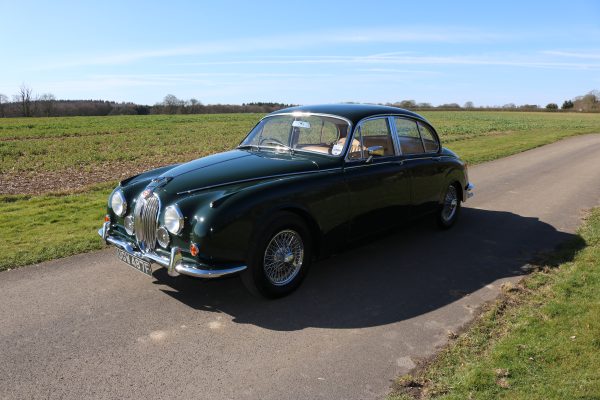 This Jaguar MK2 3.4L was built in 1968, finished in green with a tan interior. The car is very presentable, major work was carried out in 1988 and comes with a fully documented restoration book showing every hour spent. Although restored 30 years ago, the work was completed to a very good standard as it is still solid today and benefits from a fresh repaint at Bill Rawles Classic Cars in 2009.
The car has been maintained by Bill Rawles Classic Cars for several years. Major work has just been completed recently with a fresh engine rebuild, UGW 487F has been looked after with no expense spared. A large history file with many MOT certificates and service records can be found with the car.
This Jaguar 340 drives exceptionally well and the interior is very clean and tidy, the large boot makes it perfect for touring or can be enjoyed and driven locally. The gear box is tight and precise and the engine pulls well. Overall a very tidy Mk2 340, the bodywork is not perfect but stands up to close inspection, mechanically it has been very well looked after and can be provided to the new owner with great peace of mind.
For more information or to arrange a test drive, call the garage sales office and ask to speak to Bill Or Jack Rawles on 01420 564343 or out of hours, 07714 008 925
Interested in this car? We are here to help... Contact Us
Back to Sales Listings