Sold at Bill Rawles Classic Cars. Click here to view more cars for sale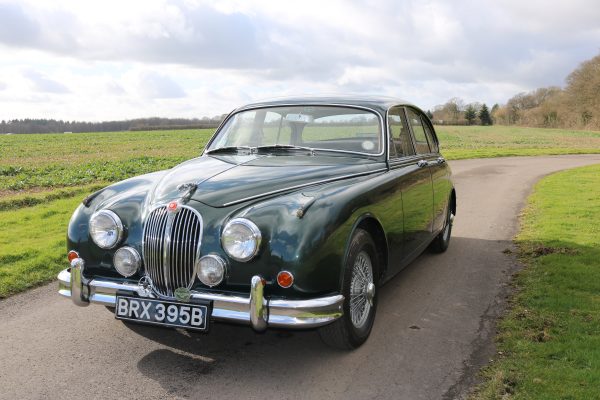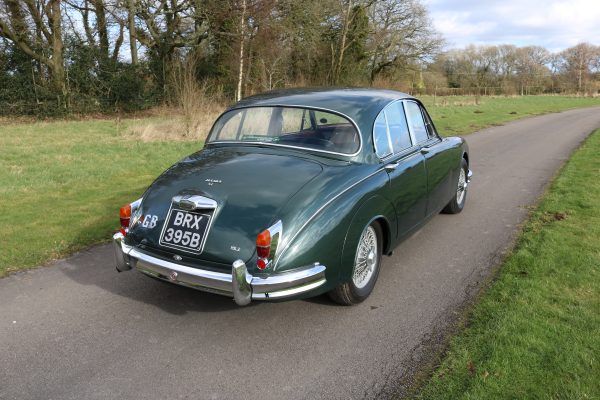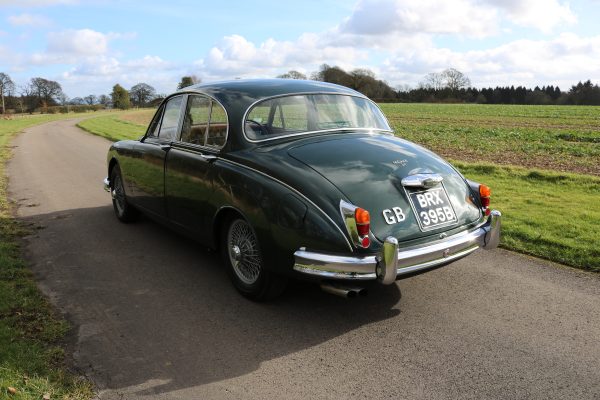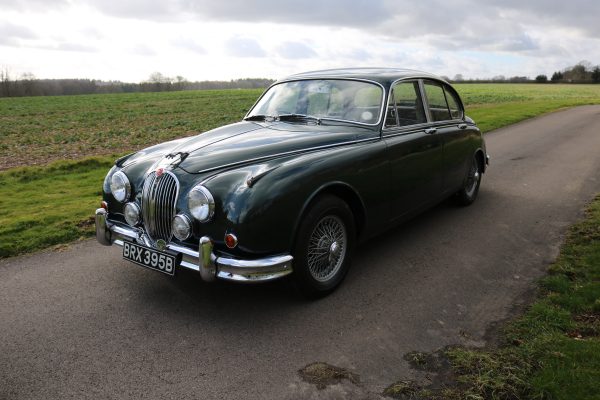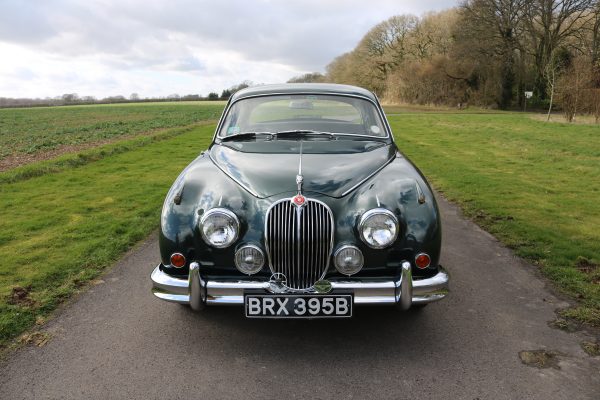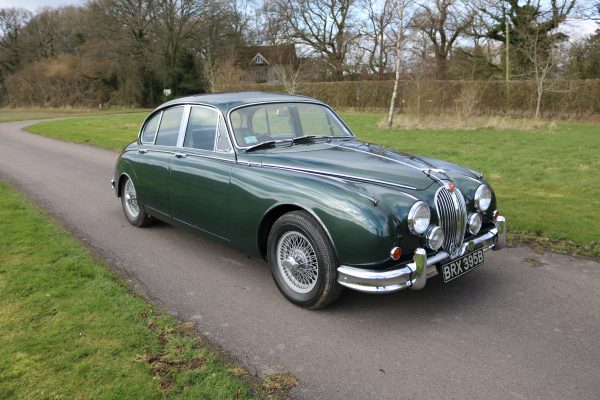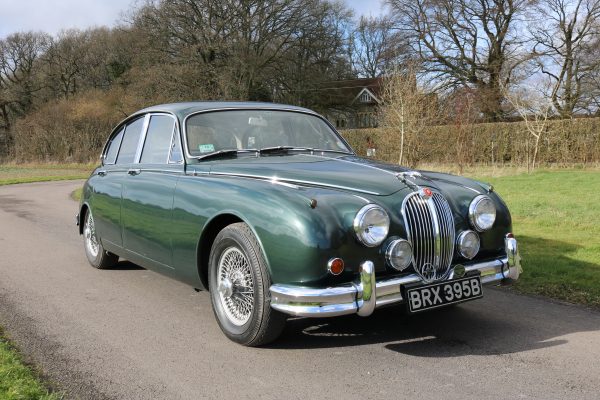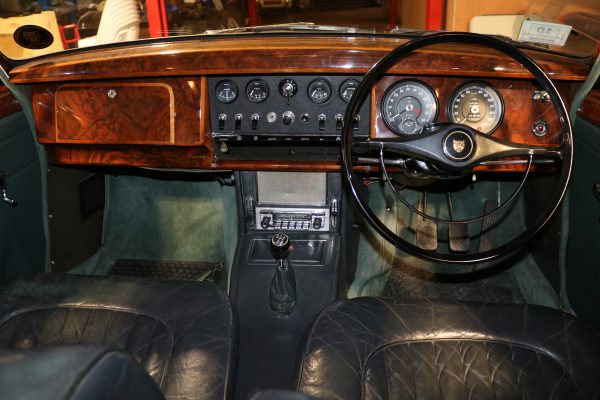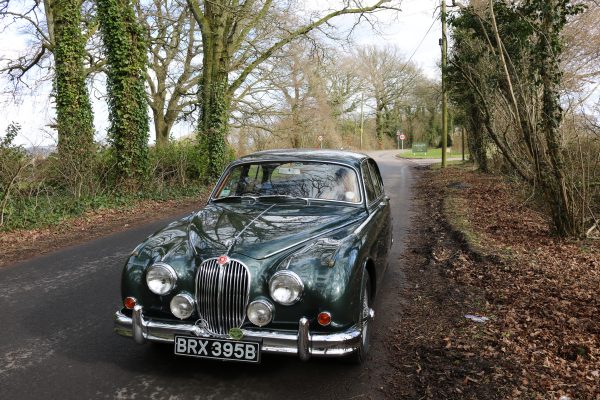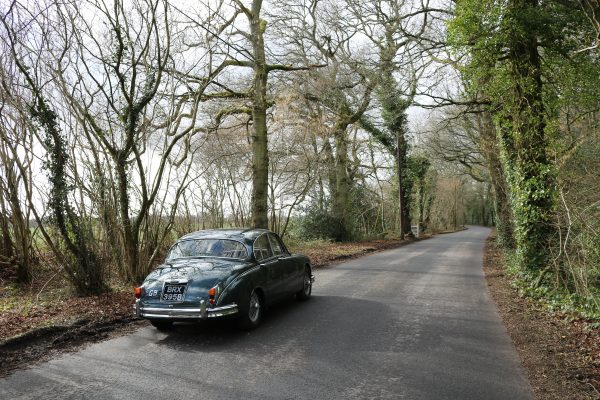 Built on 19th June 1964 and delivered to Henlys London. This RHD 3.4L Jaguar was bought by the current owner in 2000. It was restored in 1994 by R.S. Coachworks in Reading to a very high standard. The full restoration process is documented in the car's extensive portfolio and history file and details the bare metal restoration. The current owner moved back to the USA in 2001 and this Jaguar was also relocated to be enjoyed overseas where it had lived until 2018. When the owner of 18 years decided to sell, BRX 395B was reimported back home to the UK, having never altered the driving position, the car is still RHD.
This Jaguar Mk2 looks great from the outside and is complimented by the walnut dash and original, untouched green suede leather interior gives the car a great look and feel. During the extensive work in 1994, the top of the engine was refreshed with new valves and timing chain. The engine starts on the button and the automatic choke helps to get the engine running faultlessly on cold mornings.
The paintwork is opalescent dark green and overall is in excellent condition, there is a small bubble on the driver's side door as well as a small ding in the roof. Pictures can be provided before viewing to save any disappointment. Considering its age and the time since restoration, it shows the quality of the previous work and maintenance carried out.
For more information or to arrange a test drive, call the garage sales office and ask to speak to Bill Or Jack Rawles on 01420 564343 or out of hours, 07714 008 925
Interested in this car? We are here to help... Contact Us
Back to Sales Listings