Sold at Bill Rawles Classic Cars. Click here to view more cars for sale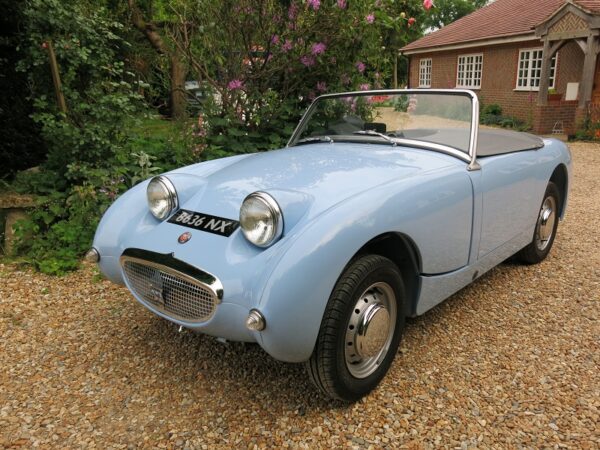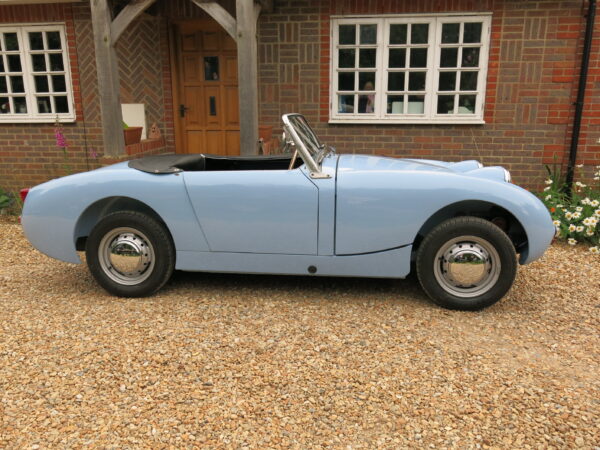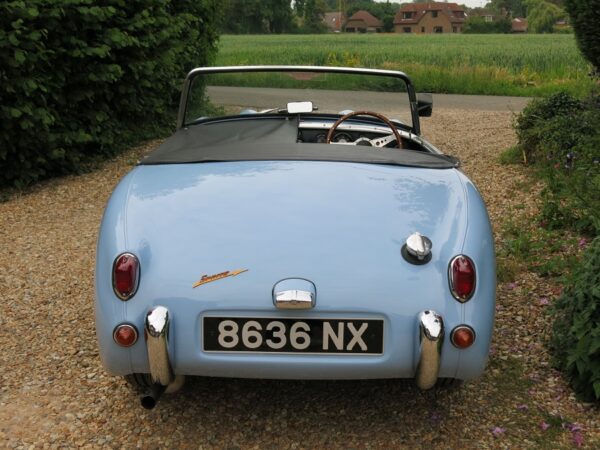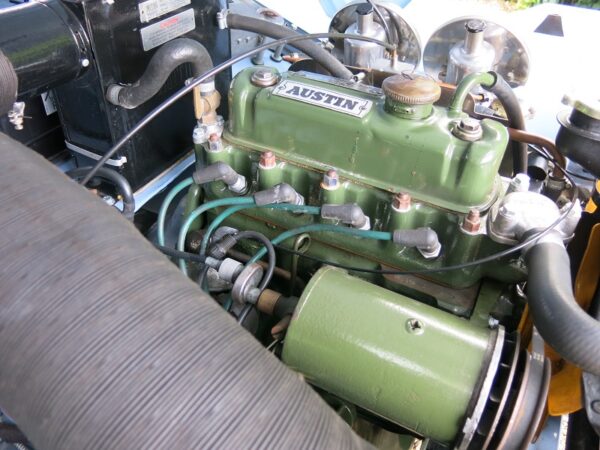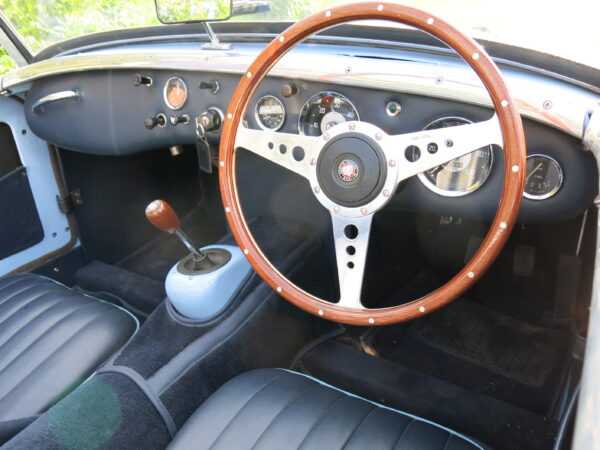 This is a fantastic opportunity to purchase a very well sorted Frogeye Sprite. The vehicle has been the subject of a total body restoration including new trim and mechanical refurbishment. The car is offered for sale with a large photographic file and receipts for parts used. This is one of the best Frogeye Sprites that we have seen and it drives as well as it looks.
If you are interested in this vehicle and you would like to arrange a viewing and a test drive please call and ask for Bill Rawles – Mobile 07763 362470 or Workshop 01420 564343
Body Type – SPORTS
Taxation Class – HISTORIC VEHICLE
Cylinder Capacity (cc) – 1098CC ENGINE – 38BHP
Type of Fuel – PETROL
Wheel plan – 2-AXLE-RIGID BODY
VIN/Chassis/Frame No – AN537421
Engine Number – 869R1169789
Colour – Blue
Registration Number – 8636 NX
Frogeye Sprite – Registration Number 8636 NX
DOB: 18th May 1960
Name: Noddy (as per current owners)
In original colour – Iris Blue
1098cc engine – 38BHP
This beautiful Frogeye Sprite has had 5 owners. The last owner had the car for 15 years and of the last 8 years of its ownership it only completed 16 miles and that was to obtain its MOT. The car at this point of its life was not used and was just kept in storage.
The current owner purchased the car in October 2006 and by November they started to carryout some work on the vehicle. The work commenced with replacing the wiring loom and led to the car being completely stripped and a restoration project thus began.
The car was stripped down, all engine seals replaced and all necessary work while the engine and gearbox was out. All welding repairs were carried out and the car was shot blasted back to bare metal. The car then went to a bodyshop for 6 weeks and the car was refitted and reconditioned.
A large photograph album and receipts documenting the work has been provided with the car sale.
Interested in this car? We are here to help... Contact Us
Back to Sales Listings