Sold at Bill Rawles Classic Cars. Click here to view more cars for sale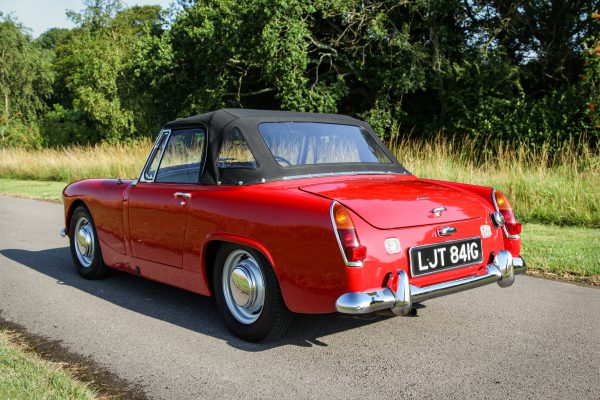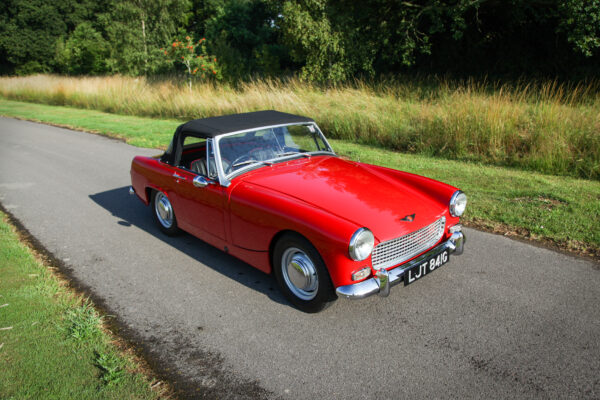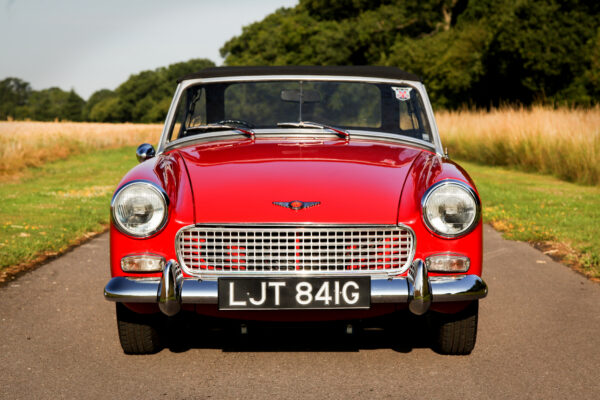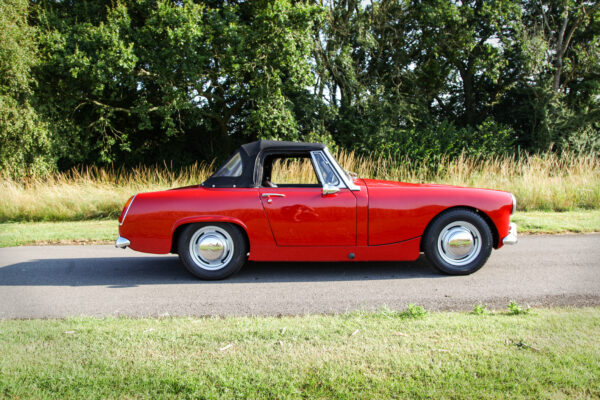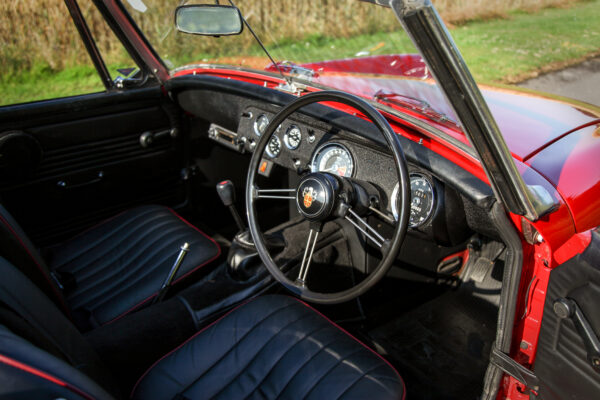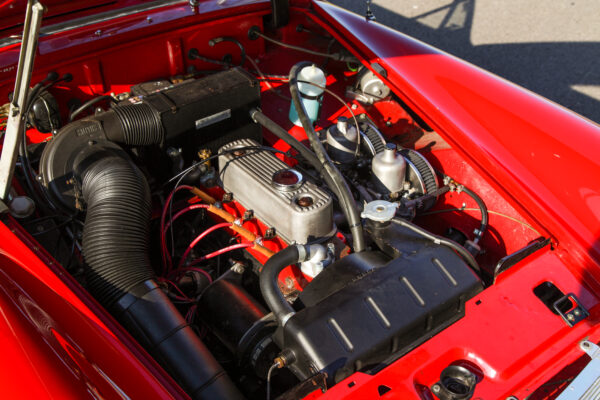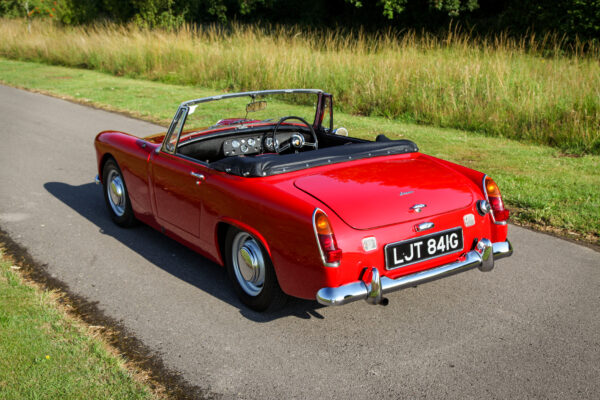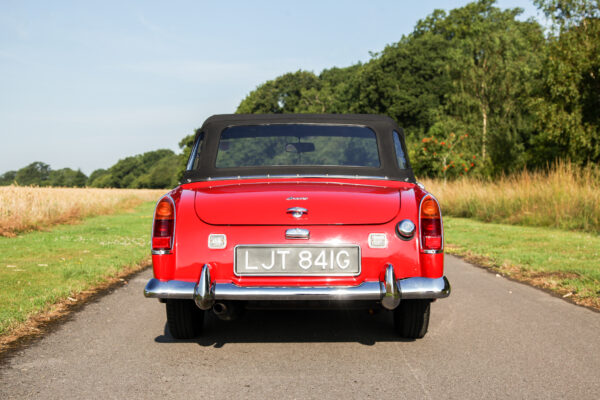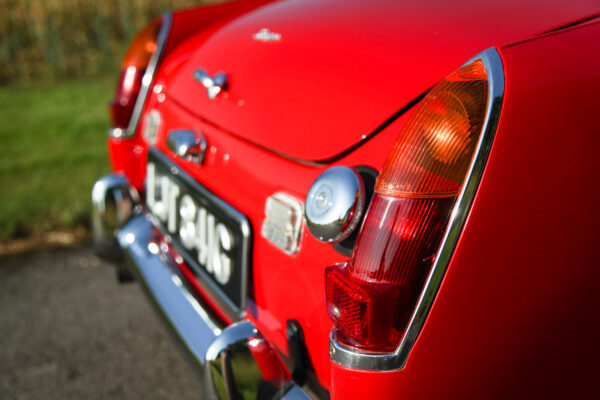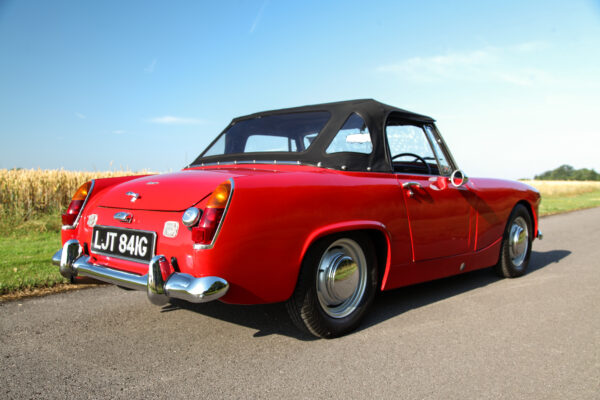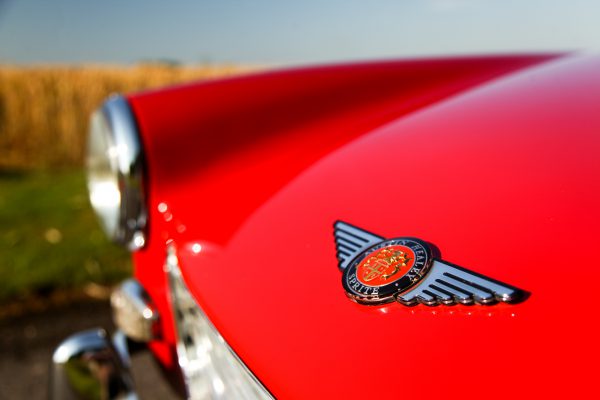 Possibly the perfect Austin Healey Sprite? A car we have looked after for many years is now up for sale. Nicely restored, to a high standard with the addition of a balanced fast road engine, this little sprite is a car you just want to keep driving.
For chassis number HAN97668G, a UK Austin Healey Sprite, there's not much in the way of very early history about this car, although I am sure that with the addition of a heritage certificate from British Motor Heritage, more could be known. The first receipts date back to 1988 where between 1988 – 1990 a number of engine parts were purchased by the owner at the time presumably as part of a project to rebuild the car or to keep it on the road. The history then fast forwards to the early 2000's where there's many receipts for restoration work between 1999-2000 which totals £9,533.95. It was clearly done to a good standard as the car stands up to very close inspection today.
The car has been very well maintained between the early 2000's to present day with invoices listing the work completed on the car by marque specialists Orchard Engineering as well as us here at Bill Rawles Classic Cars Ltd.
Usually, a fast road sprite has a lumpy cam and can be quite difficult to drive on light throttle but this sprite is different, mainly due to being on SU's rather than a single weber, power delivery is smooth and consistent and it has a lovely feeling as if it just wants to keep going whilst being well mannered when you just want to cruise. This Sprite is perfect for country lanes or motorway driving and for me, this sprite ticks all of the boxes. The gearbox is precise, just as you would expect and the standard interior gives the car a nice feel but the addition of a CD changer in the boot and radio with speakers adds a little comfort and enjoyment.
If you're looking for an uprated sprite still with period charm that has been well looked after, it would certainly be worth coming to have a look at this example.
For more information or to arrange a test drive, call the garage sales office and ask to speak to Bill Or Jack Rawles on 01420 564343 or out of hours, 07714 008 925
Did you know? We do not own our sales cars, we sell on a fixed commission of £1,800 +vat which is included in the price, this is not % based incentivised commission sale, so our cars are priced at the correct market values. Every car is checked and inspected before sale and if there are any defects, they will be shown and noted to the buyer before purchase. Buy your Healey with confidence from a trusted and reputable dealer. If you would like to sell your classic car with us, call Jack Rawles on 01420 564343.
Interested in this car? We are here to help... Contact Us
Back to Sales Listings