Sold at Bill Rawles Classic Cars. Click here to view more cars for sale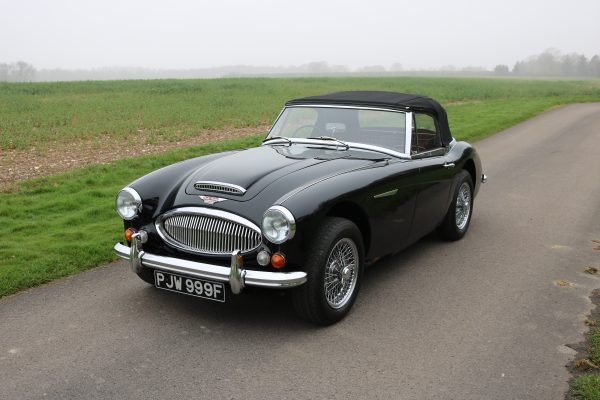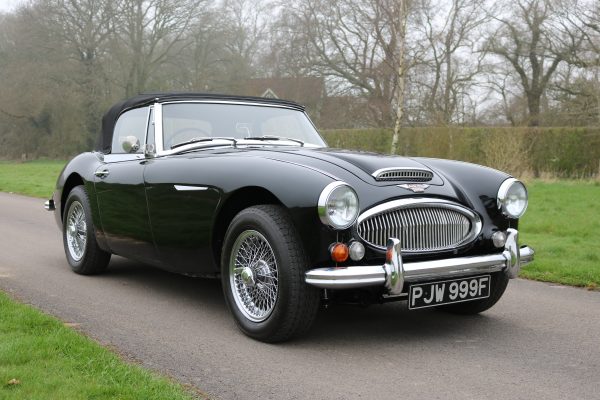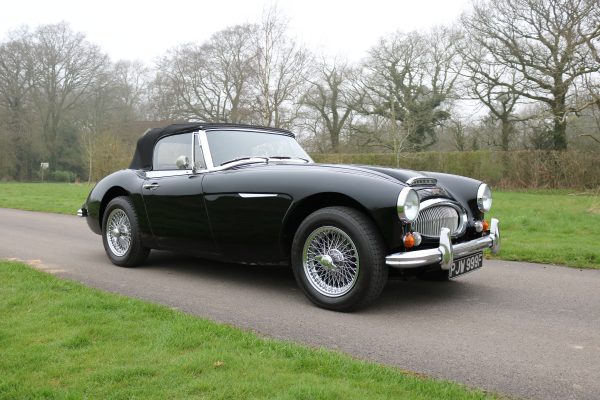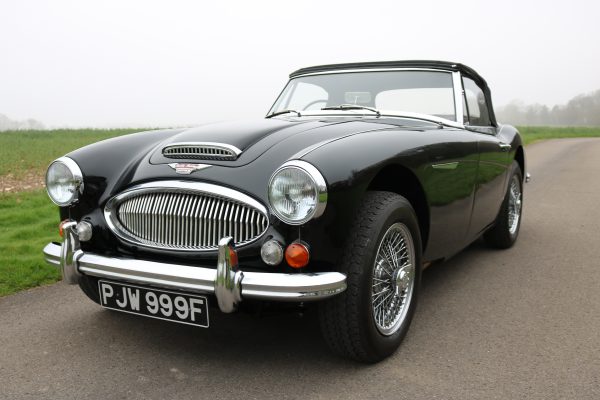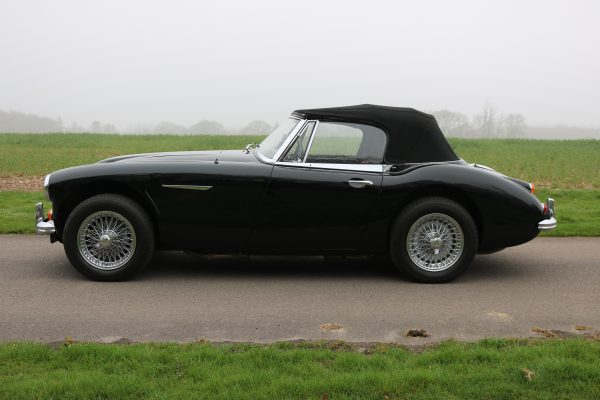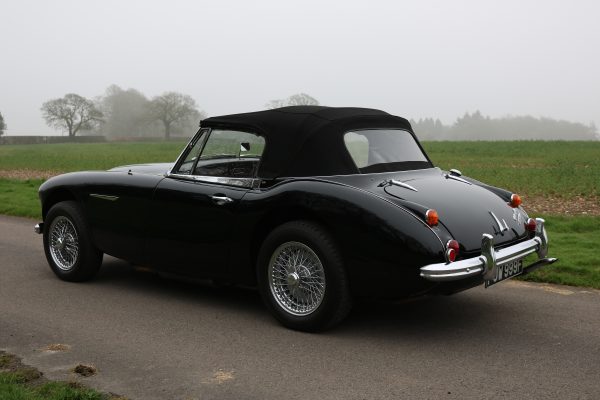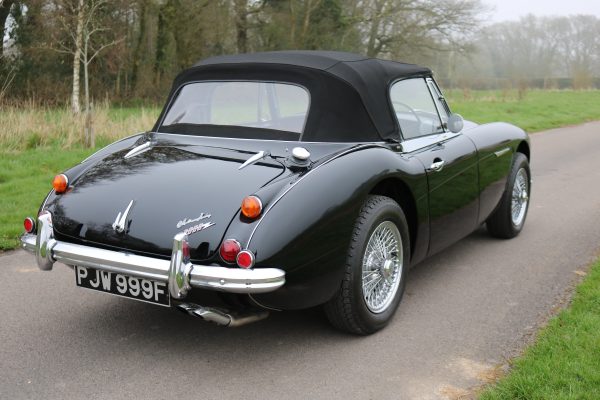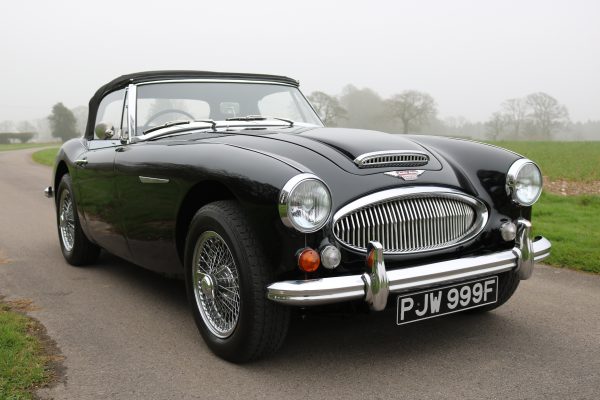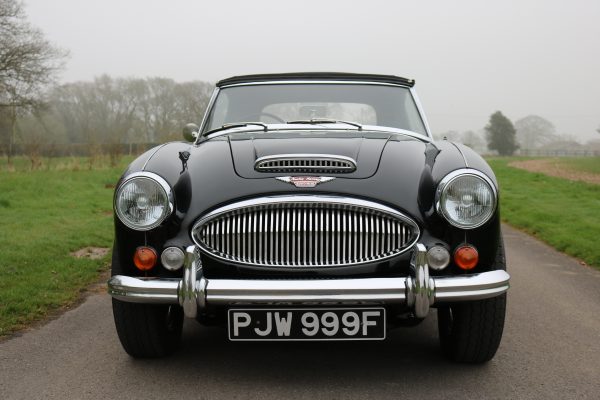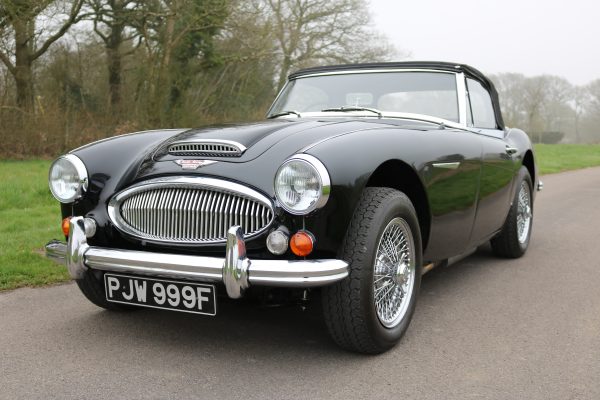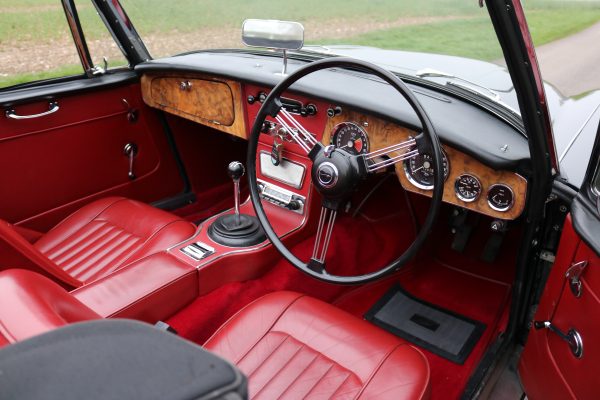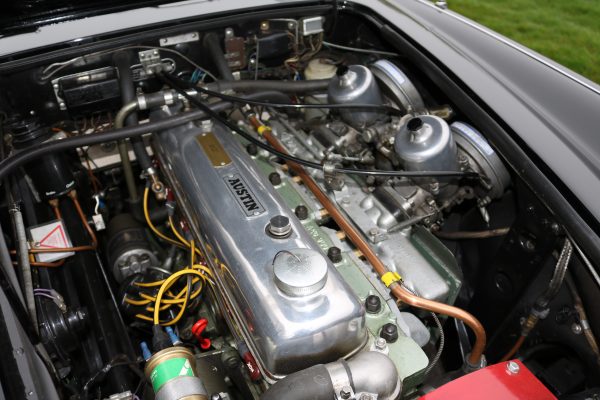 Built on 3rd October 1967 this UK RHD, matching numbers Austin Healey was finished in black with red interior, as you see it today and delivered to Charles Clark & Son Ltd in Wolverhampton.
This car is immaculate inside, out and underneath. Owned and used by Healey restorer, Peter Ellis, for the past 35 years, he has ironed out every crease to present PJW 999F in this condition.
The car drives exceptionally well, one of the best, with a light throttle, precise steering and smooth gearbox first time Healey owner or not, you will appreciate the feel of this car.
An engine rebuild using the original block was completed and has covered just 12,000 miles since. The car's total mileage can be traced to 84,000. This Healey has had some work over the years, but constant maintenance and care means that it is sitting on the original body, chassis, floor pans, boot floors, wings and doors which all benefitted from a respray 6 years ago.
The interior is very nice, original dash and steering wheel with an upgrade from red ambla to red leather seats and matching carpets.
PJW 999F has won best in show, people's choice and even featured on the front of 1989 'classic cars' mag, the complete story of this car can be found in the history file. The file also includes an advert for the car in motorsport magazine, advertised for a huge, £6,995 and before you ask, that price cannot be matched today!
For members of the Austin Healey club, you may recognise the number plate, PJW 999F as this is the car owned by Peter Ellis of Ellis restorations. After 45 years working on Healey's, Peter has retired. This car is offered for sale at Bill Rawles Classic Cars on behalf of Peter & Val Ellis who would like the car to go to a good home and someone that enjoys it as much as they have.
For more information or to arrange a test drive, call the garage sales office and ask to speak to Bill Or Jack Rawles on 01420 564343 or out of hours, 07714 008 925
Interested in this car? We are here to help... Contact Us
Back to Sales Listings