Austin Healey Frogeye Sprite
Sold at Bill Rawles Classic Cars. Click here to view more cars for sale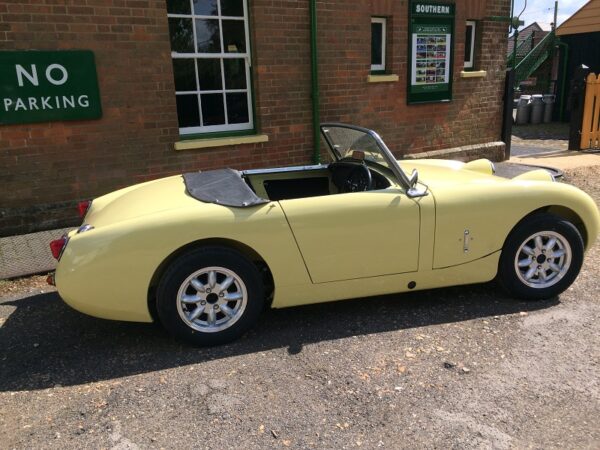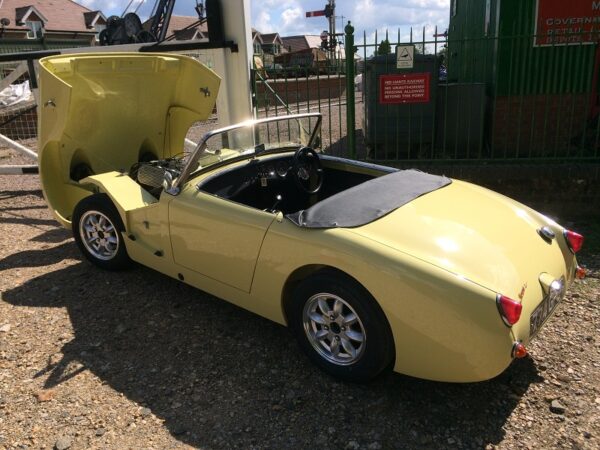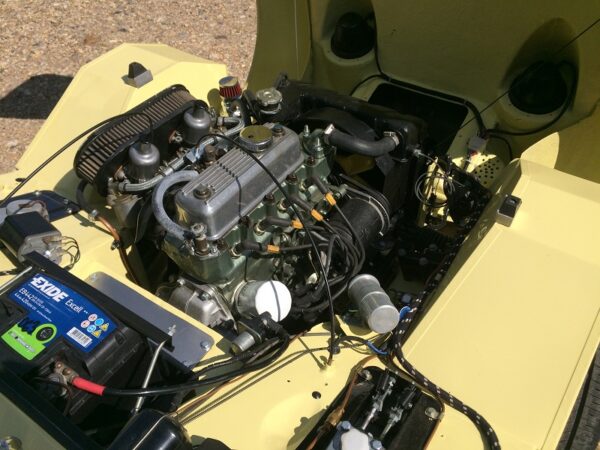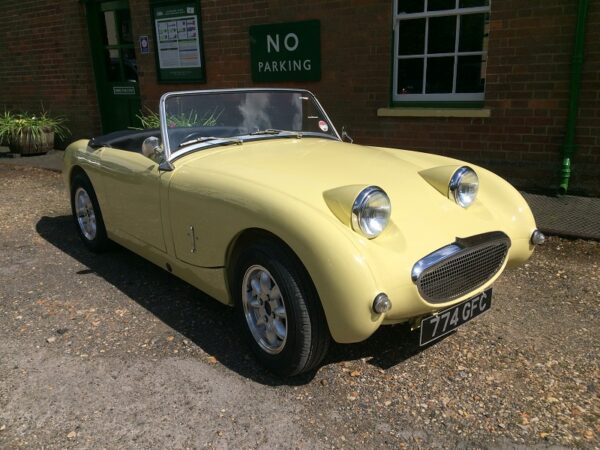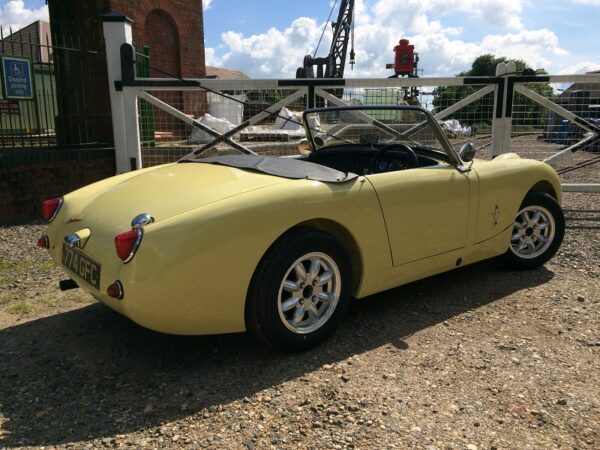 SOLD JANUARY 2018
NOVEMBER 2017 – WINTER PRICE REDUCTION
This is without doubt a very neat little Frog, it has been the subject of a total restoration with photos to back this up. The shell was blasted and once repaired. It was etched primed and painted in two pack pale yellow. The bonnet is glass fibre as with most Frogs, it's the bit that doesn't survive the test of time. The engine has been upgraded to 1340cc running through a ribbed gearbox and 3.9 final drive.
The rear axel is supported by modern coil over suspension, being one of the upgrades available for Mk1 and Mk2 Sprites.
The front suspension has been reconditioned with new bushes and bearings. Loom and Hydraulics have been replaced along with new wheels, tyres and brakes .
The car has covered only 1,200 miles since the rebuild and is now offered for sale to be used and enjoyed.
Being modified it is not your usual Frog performance and with the upgraded suspension it is a little pocket rocket. With the classic car season at an end and Christmas 2017 just around the corner, we have been asked by the vendor to offer this great little car at a discounted price so that some nice person can buy it as a present for their better half.
If you would like to view this Frog and arrange a test drive please call the garage sales odffice on 01420 564343 or out of hours on this  mobile number 07763 362470 and ask for Bill Rawles
Interested in this car? We are here to help... Contact Us
Back to Sales Listings