Austin Healey Frogeye Sprite Mark 1
Sold at Bill Rawles Classic Cars. Click here to view more cars for sale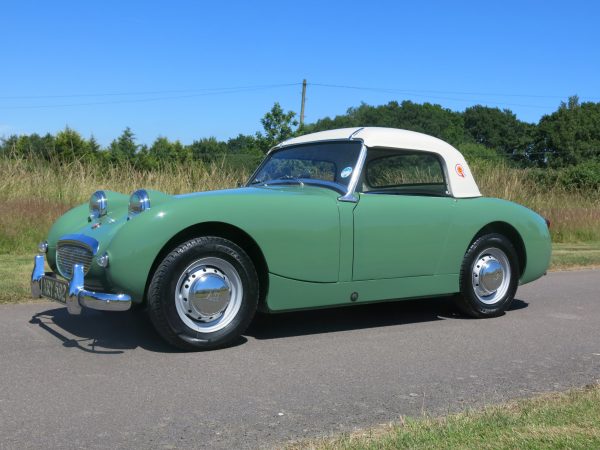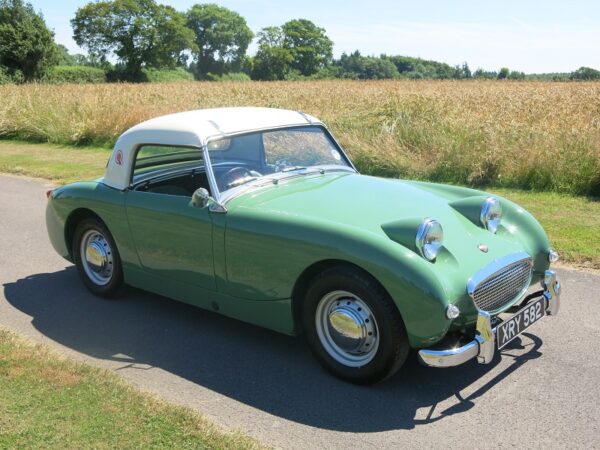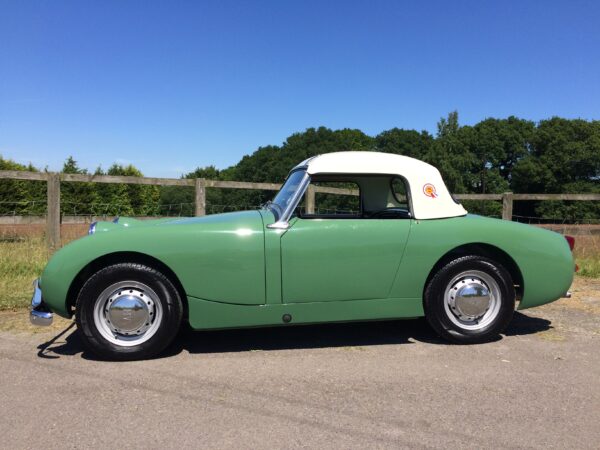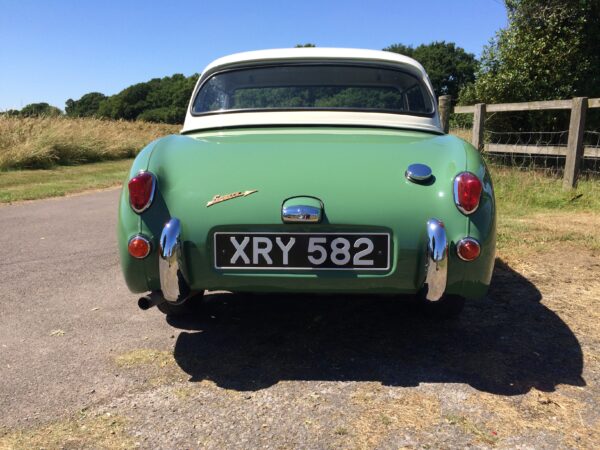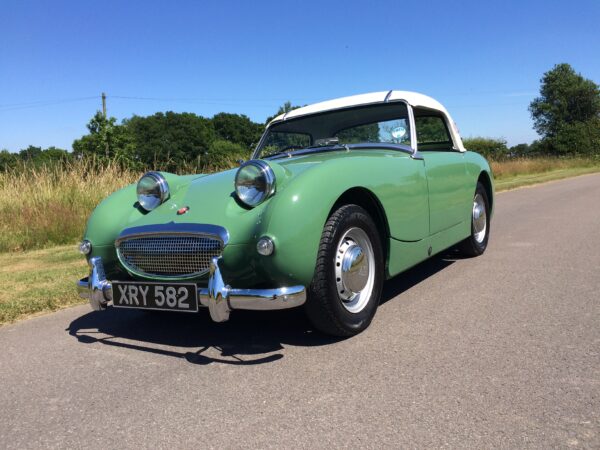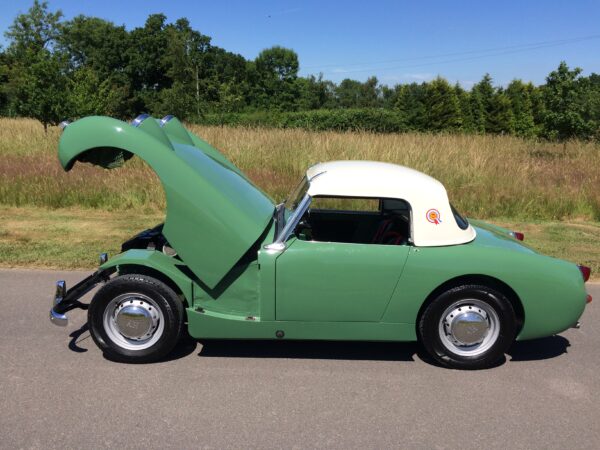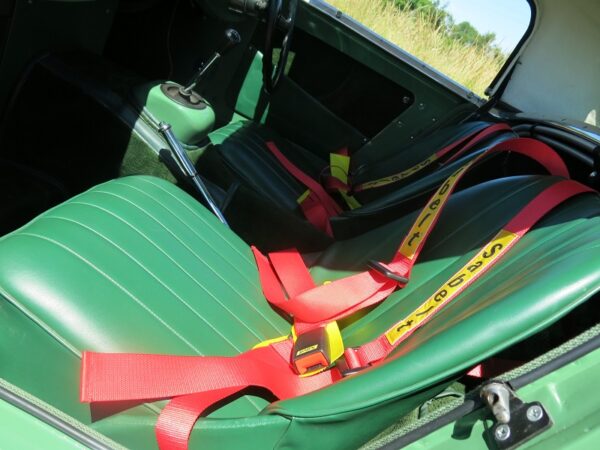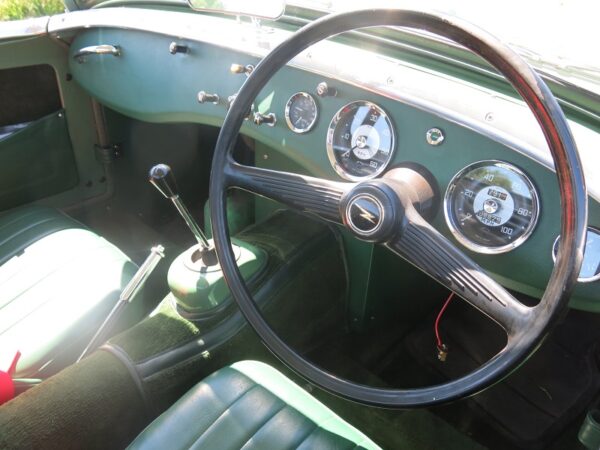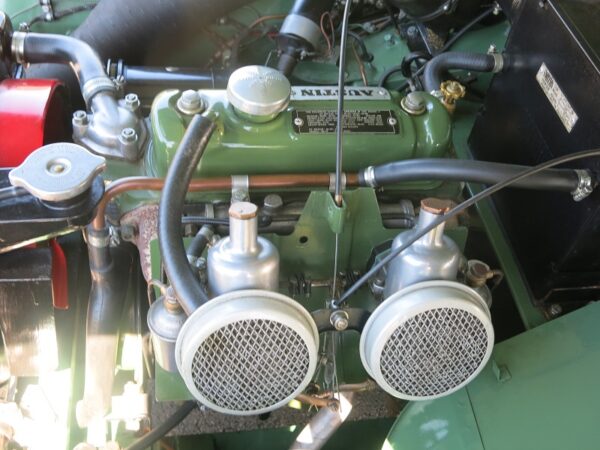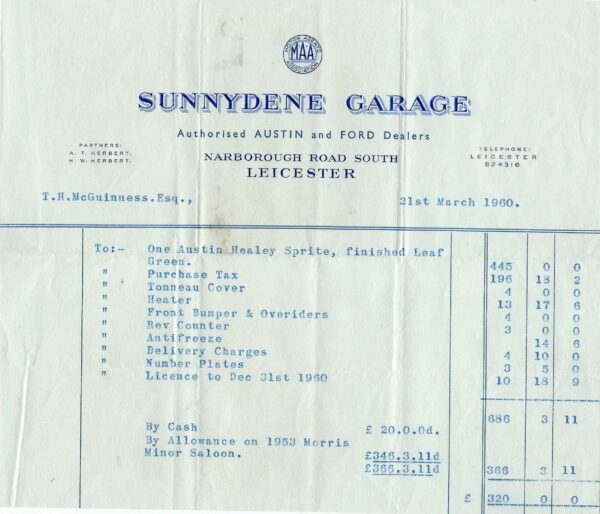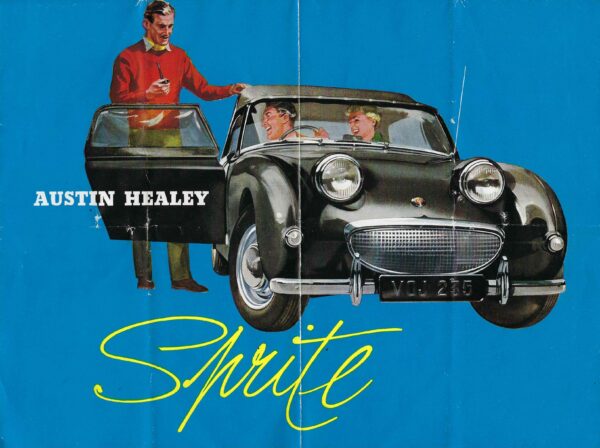 SOLD – AUGUST 2017
This Frogeye was sold new on 21st March 1960 for the princely sum of £686.3s11d. The extras included tonneau cover, heater, front bumper, overiders, rev counter and antifreeze. All the things we take for granted these days. The vehicle comes with some lovely original sales leaflets and log book, the original bill of sale is with the paperwork. In the history folder is a great article over three pages is in September 2012 Classic Car Buyer publication. The article details the cars history, at that time being a one car owner. It was restored in 2007 and has had little use since. The car is in as good a condition today as it was new in 1960.
If you are looking for an original Frog restored to a very high standard then look no further.
Please call and speak to Bill Rawles on 01420 564343 or his mobile on 07763 362470
Email inquiries to info@rawlesclassiccars.co.uk
SOLD – AUGUST 2017
The Car comes with a compact history file and this is an extract, giving a little insight of its life, written by the original owner, Tom McGuinness in 2010…
"XRY 582, Austin Healey Frogeye Sprite Mark 1, was bought by Tom McGuinness on the 21st March 1960 from Sunnydene Garage in Leicester for the princely sum of £686.3s11d. including extras (the original receipt is photographed and displayed within this sale spec).
Tom met his wife Jaqueline a year later in 1961 (we think the car helped) and in 1962 they were married and toured Devon and Cornwall on their honeymoon.
The car continued to be used on a day to day basis until 1970 when the first child arrived and necessitated something a little larger and more practical. Transporting the baby home in a carrycot, in the enclosed boot behind the seat, was a one off not to be repeated!
The Sprite was then garaged with the aim of a complete overhaul in mind but with the arrival of a second child two years later it never happened and continued to be be stored in the garage for a further 34 years!
In 2007 it was trailered to Bell Classics in Harpenden for a complete strip down and total nut and bolt restoration, by then it was in a pretty poor state. The restorer was asked to use as many original serviceable parts as possible to restore the Sprite to as near as possible to its original spec. During the process, pieces of wedding ribbon and heather from their honeymoon were found in the darkest recesses of the boot..
The car was returned to its owner, in its present condition, in 2008 and except for a few convenience modifications such as unleaded petrol conversion, halogen headlights and more recently electronic ignition, is almost exactly the same if not better than when it was bought.
Tom McGuinness is the original owner and his is the only name on the original log book of 1960 and current V5C. Since the restoration Tom and his wife Jacquie have enjoyed driving the little car (but only in fine weather) and have clocked up just under 700 miles. Tom is still married to the original wife, Jacquie, who is also wearing well despite not having the advantage of a complete makeover. They celebrate their Golden Wedding this year and feel that the Sprite would benefit from being handed over to someone who will treasure her as much as they have"
Also contained in the history file is the September 2012 edition of Classic Car Buyer which published an article about this car, entitled "One-Owner Frog". Peter Simpson, editor in chief at this time, wrote " Tom and Jacquie McGuinness have just sold the 1960 Frogeye Sprite that Tom bought new in 1960. Just before it went, we were given a chance to test drive this unique car, and experience something of what it was like to own a new one"
Since 2010 this Frogeye has had just two more owners in 2012 and the current owner who purchased the car in 2014
Interested in this car? We are here to help... Contact Us
Back to Sales Listings