Austin Healey BN1 100M Spec
Sold at Bill Rawles Classic Cars. Click here to view more cars for sale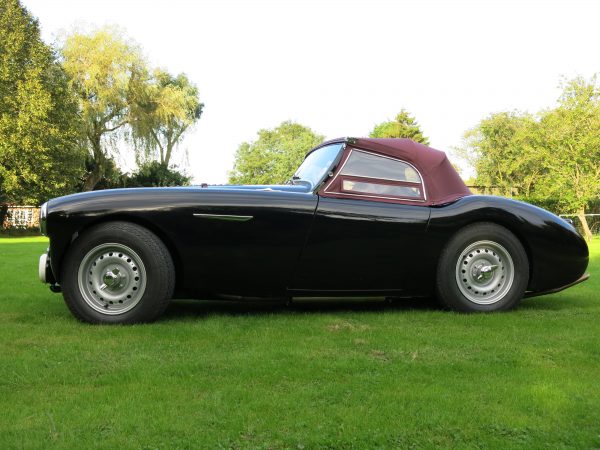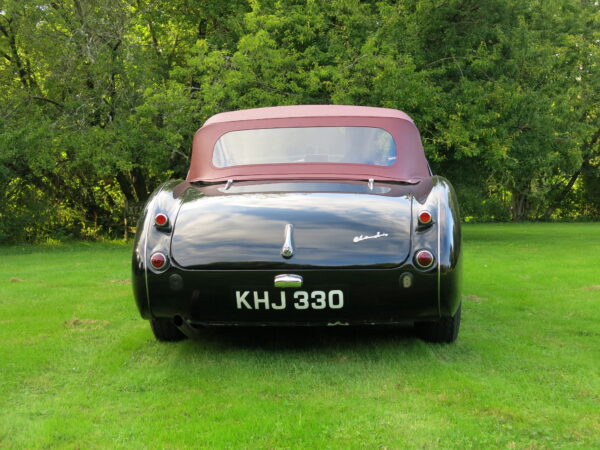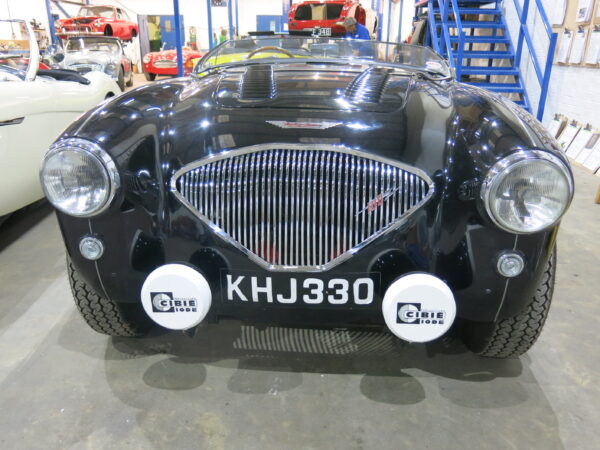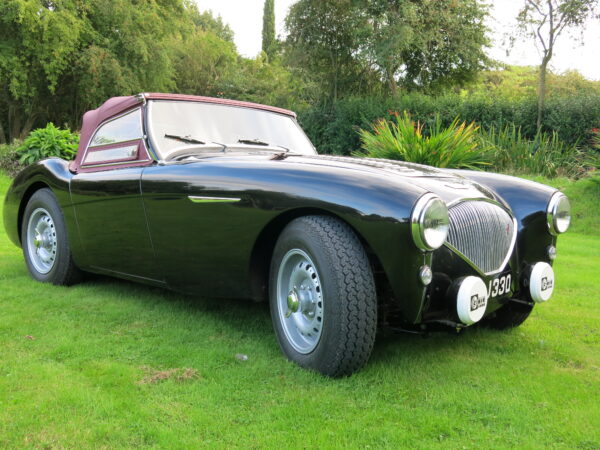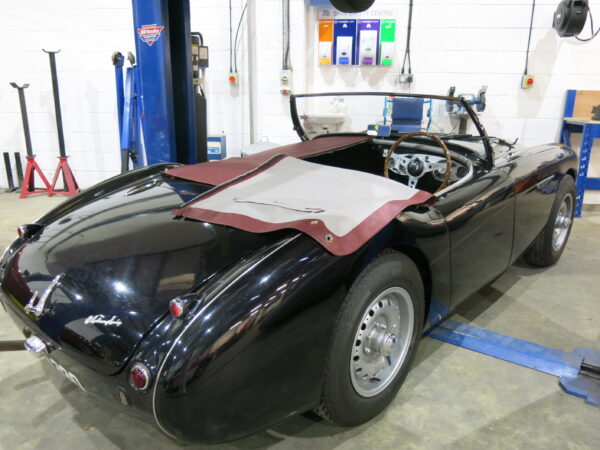 The car was first registered in March 1955 but its history prior to 1970 is unknown. The current owners purchased the car in a dilapidated state from a lock-up garage i Southsea in 1977 for the sum of £180.00 including spares. A total restoration was completed in 1996 by Austin Healey Specialists 'Perfect Nostalgia'.
Most of the car is original, the aim having been to repair rather than replace. Only the interior trim is entirely new, the primary reason being that the originals were either missing or beyond restoration.
This 100 (often known as 100/4 to distinguish it from the later six cylinder 100/6 and 3000 models) features the desirable 'M' (Le Mans) specification modifications, principally to the engine. These are contemporary modifications designed to improve the model's performance in endurance sports and car racing, specifically Le Mans, in the mid 1950s.
Owners could purchase the tuning kits for their 'road' car from the Donald Healey Motor Company at the time, which is probably how this particular car came to be modified.
The louvred bonnet is a recent addition which reflects an optional ectra of the period.
Bill Rawles Classic Cars has recently spent a lot of time recommissioning this 100M spec to achieve the excellent condition that we find it in today.
MAKE – Austin Healey
MODEL – 100 M Spec
TYPE – BN1
REGISTRATION NUMBER – KHJ 330
YEAR – 1955
MODIFICATIONS – Front disc brakes, Stainless steel exhaust,
ENGINE – 2660 cc, 4 cylinder, 'Le Mans' Spec
TRANSMISSION – 3 speed with overdrive, rear wheel drive
Interested in this car? We are here to help... Contact Us
Back to Sales Listings