Austin-Healey 3000 project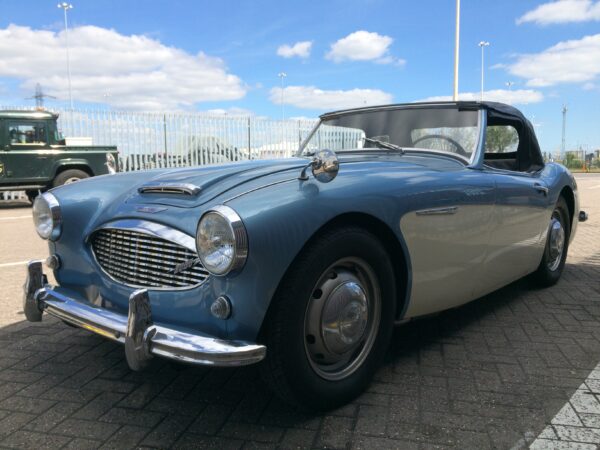 Austin-Healey 3000 MK1 UK road registered, project car. This is a picture of the car when it was collected from the docs, it was shipped over to the UK from the USA by a customer, around 5 years ago, who was planning to rebuild the car but would now like to sell the project.
Current state: The vehicle has been stripped and metalwork repaired as required. The body has been reassembled and bodywork prep has started. The car is ready for paint and finishing.
This is a really good project for anyone who is looking to complete themselves or through our workshops.
LHD, UK road registered, ice blue and white, 3000 MK1.
For more information or to arrange a test drive, call the garage sales office and ask to speak to Bill Or Jack Rawles on 01420 564343 or out of hours, 07714 008 925
Did you know? We do not own our sales cars, we sell on a fixed commission of £1,800 +vat which is included in the price, this is not % based incentivised commission sale, so our cars are priced at the correct market values. Every car is checked and inspected before sale and if there are any defects, they will be shown and noted to the buyer before purchase. Buy your Healey with confidence from a trusted and reputable dealer. If you would like to sell your classic car with us, call Jack Rawles on 01420 564343.
Interested in this car? We are here to help... Contact Us
Back to Sales Listings