Austin-Healey 3000 MKIII – Fast road
Sold at Bill Rawles Classic Cars. Click here to view more cars for sale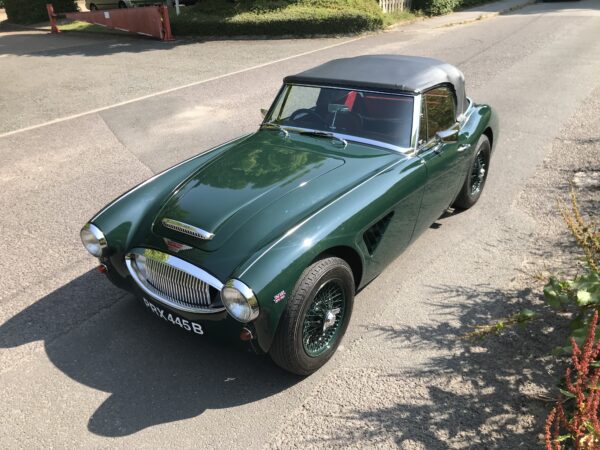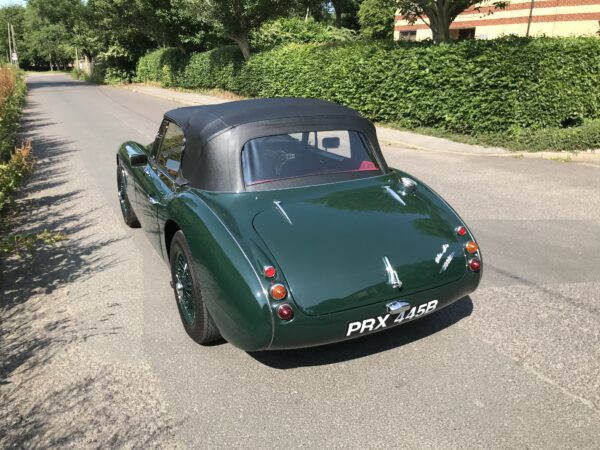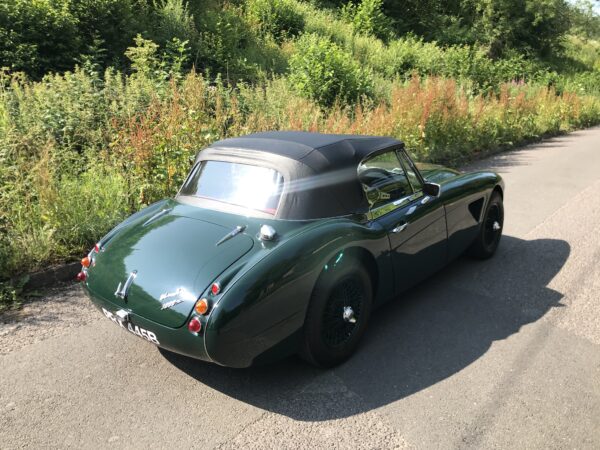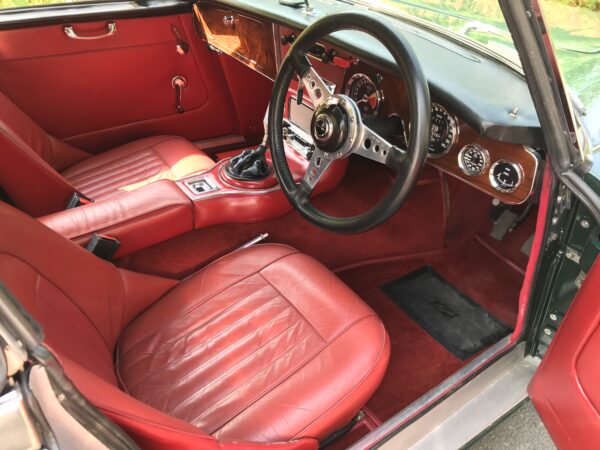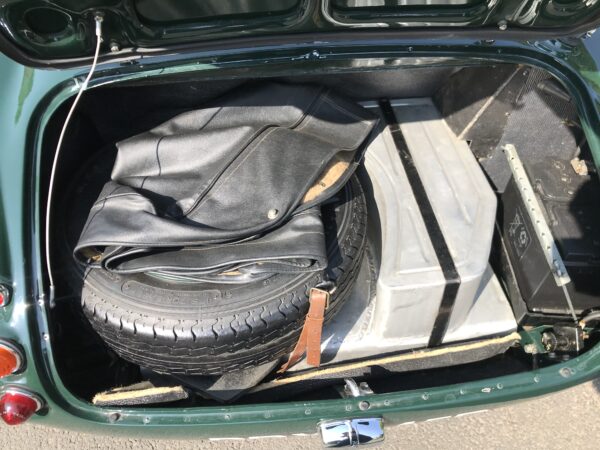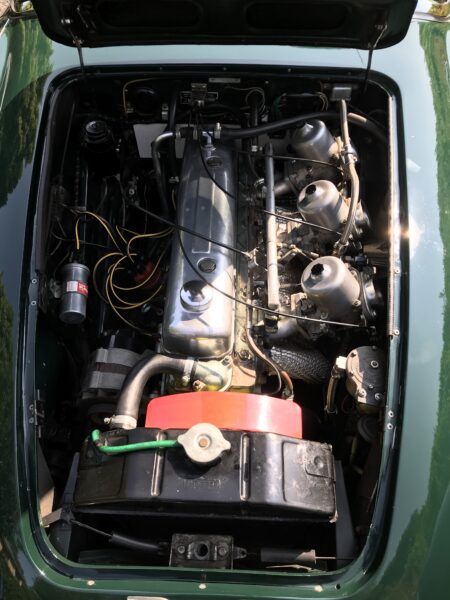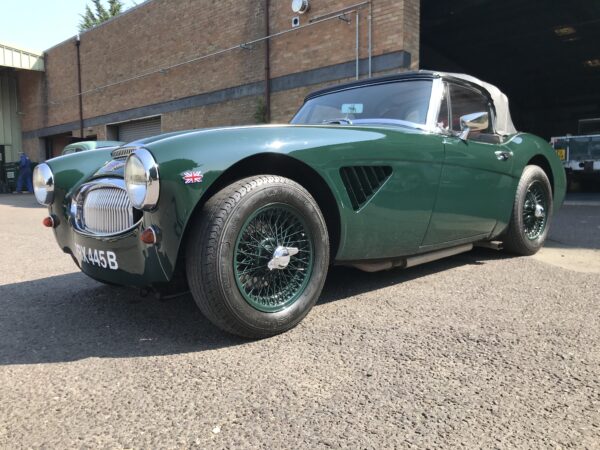 This vehicle is not kept on site but is available to view by appointment.
This early Austin-Healey 3000 MKIII spent most of its life in the US before being repatriated and restored by Healey specialist Kevin Law of Orchard Restorations.
PRX will stand up to close inspection, a very tidy car with great paintwork and nice red interior. The dark green paint and matching wheels suit the car well. Under the bonnet there is a fast road engine with triple 2" SU Carbs and fast road camshaft with drive through a straight-cut gearbox and uprated overdrive. The steering is light and precise when up to road speed and the extra power and torque really get this 3000 going.
But it's not all speed and power, there is a also a level of refinement to the car which makes me wonder how nice it would be to take it touring around the UK or Europe. A well-fitted hood, separate side and indicator lights, long range fuel tank and spare wheel shows that it is well equipped for those longer journeys as well as a Sunday blast.
For anyone looking for an uprated Healey which is ready to go, this should be a consideration. Known to us for many years, I have no doubt the next owner will have a lot of fun.
For more information or to arrange a test drive, call the garage sales office and ask to speak to Bill Or Jack Rawles on 01420 564343 or out of hours, 07714 008 925.
Did you know? We do not own our sales cars, we sell on a fixed commission of £1,800 +VAT which is included in the price. This is not a percentage-based incentivised commission sale, so our cars are priced at the correct market value. Every car is checked and inspected before sale and if there are any defects they will be shown and noted to the buyer before purchase. Buy your classic car with confidence from a trusted and reputable dealer. If you would like to sell your classic car with us, call Jack Rawles on 01420 564343.
Interested in this car? We are here to help... Contact Us
Back to Sales Listings