Sold at Bill Rawles Classic Cars. Click here to view more cars for sale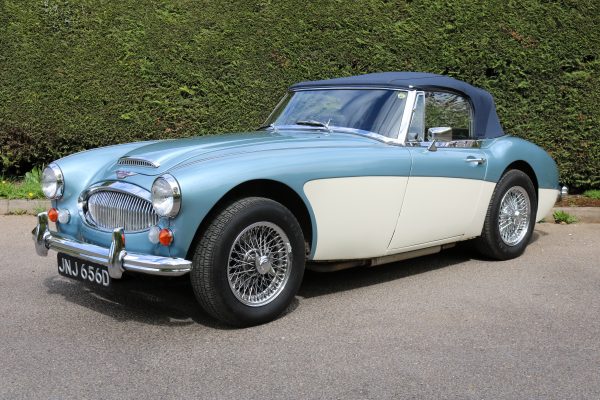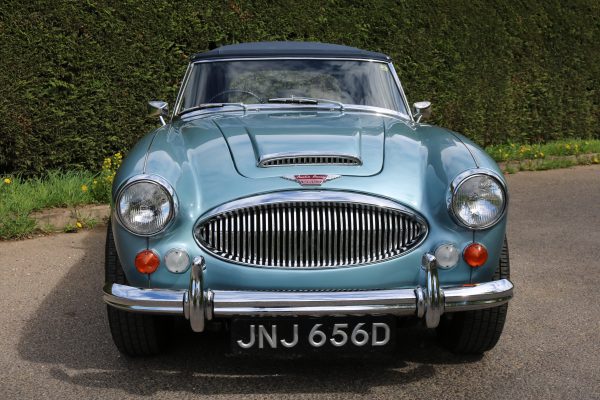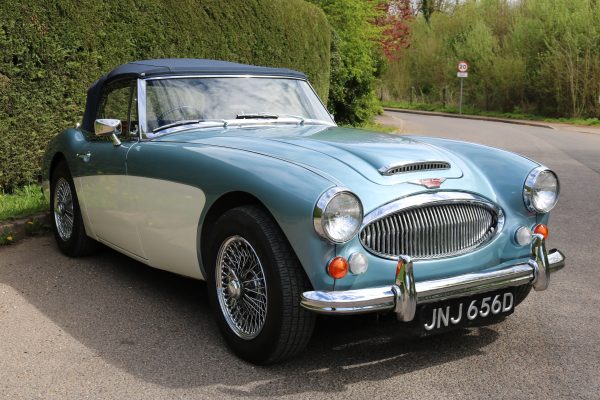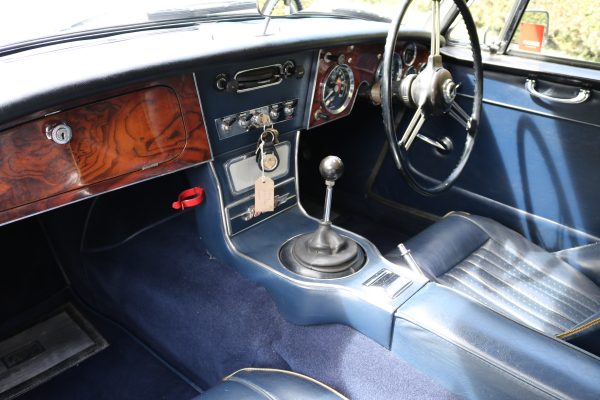 Bought on 18th July 1966, this UK RHD, matching numbers Austin Healey 3000 MkIII has been owned by the same family ever since. Owned since 2005 by the original owner's nephew, this car boasts an unbeatable history file with every invoice and annual mileage recorded.
This MkIII completed 50,000 miles in it's first 8 years before the Healey became a weekend car the car then completed just 14,500 miles in 30 years, genuine 74,500 miles from new.
Bill Rawles Classic Cars has looked after this car since 2007. During this time, Bill has completed a full restoration in 2007/8 and engine rebuild in 2014. The car has been cared for with no expense spared and the drive and feel of this car is exceptional.
Finished in its original colour scheme, ice blue over old english white.
Having been in the same family since 1966, it was decided that the car should now be owned and enjoyed by another family who will have just as much fun owning such a well-documented UK car.
• Owned by the same family since NEW.
• UK RHD, original colour.
• Restoration and engine rebuild by Bill Rawles Classic Cars.
• Featured on the front of our website & many publications.
• Maintenance history dating back to 1960's.
• Genuine 78,400 miles from new, 14,000 in the last 30 years.
For more information or to arrange a test drive, call the garage sales office and ask to speak to Bill Or Jack Rawles on 01420 564343 or out of hours, 07714 008 925
Interested in this car? We are here to help... Contact Us
Back to Sales Listings