Sold at Bill Rawles Classic Cars. Click here to view more cars for sale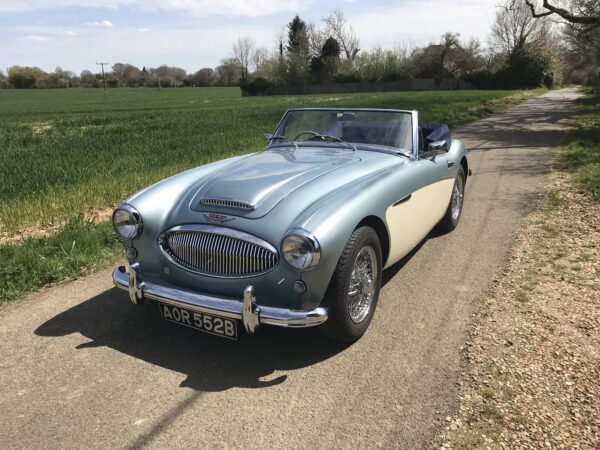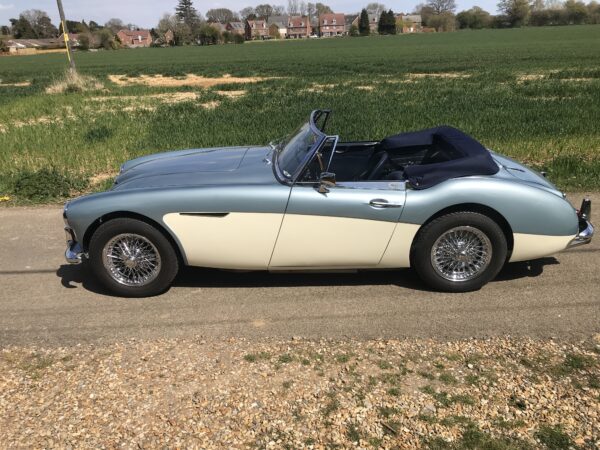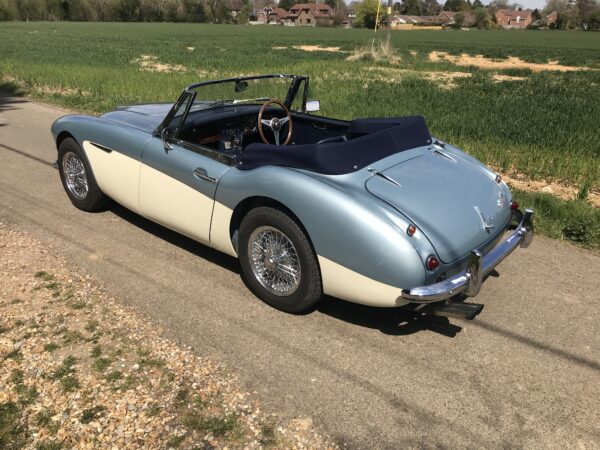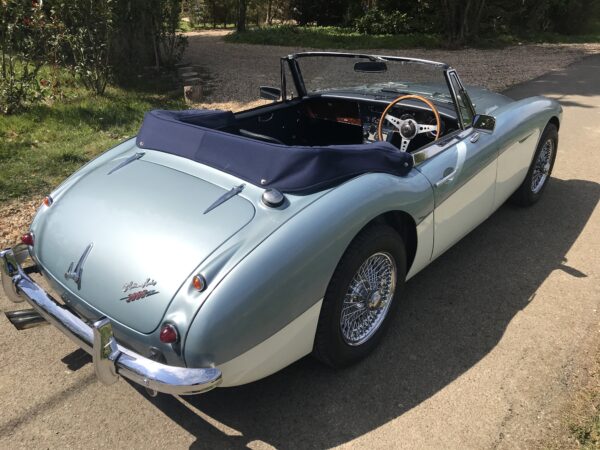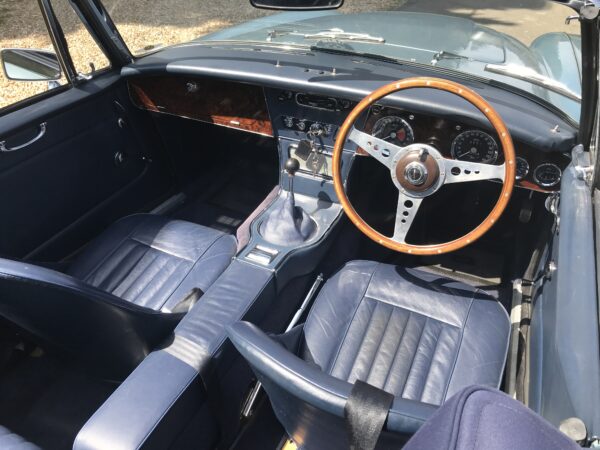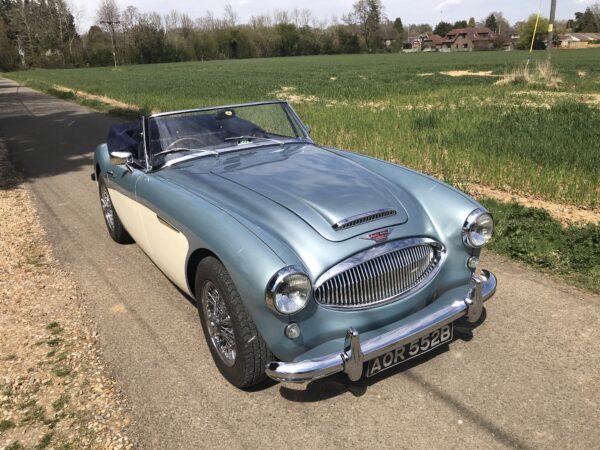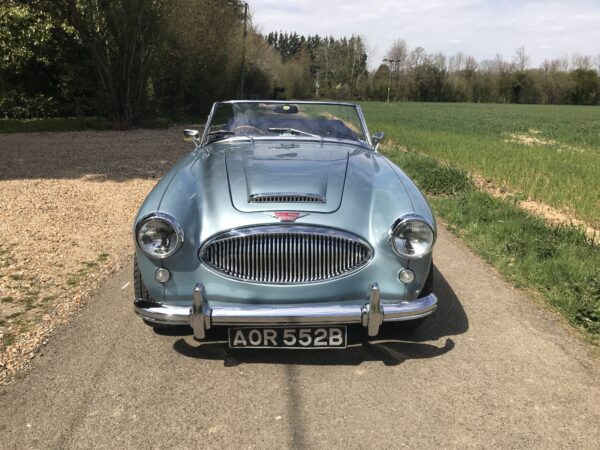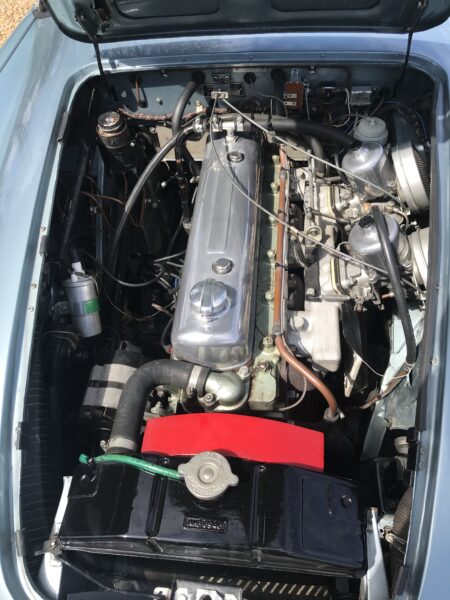 Built 27-30TH January 1964, this is an early phase 1 3000 MKIII (BJ8.) Dispatched to New York in February 1964. Repatriated and restored from original red to the most popular and in demand colour of ice blue over white, as you see the car today.
Sold by Bill Rawles in 2004 to the current owner, this Healey has been well maintained and enjoyed throughout this time and has been a frequent attendee of New Forest Austin Healey club events as well as overseas trips.
Ready to be enjoyed, this Healey stands up to close inspection and drives well having had a recent check over and service. AOR 552B has good paintwork on top and tidy underside which can been seen on a ramp whilst viewing the vehicle. Overall, the paintwork is in great condition, the only notable items are some stone chips on the front as you can expect from a used motor car and a slight bubble in the bonnet which is hardly visible but would be pointed out on inspection to any prospective buyer.
Heritage certificate, past paperwork and all documents present, this Austin-Healey is on the button and ready to go.
For more information or to arrange a test drive, call the garage sales office and ask to speak to Bill Or Jack Rawles on 01420 564343 or out of hours, 07714 008 925
Did you know? We do not own our sales cars, we sell on a fixed commission of £1,800 +vat which is included in the price, this is not % based incentivised commission sale, so our cars are priced at the correct market values. Every car is checked and inspected before sale and if there are any defects, they will be shown and noted to the buyer before purchase. Buy your Healey with confidence from a trusted and reputable dealer. If you would like to sell your classic car with us, call Jack Rawles on 01420 564343.
Interested in this car? We are here to help... Contact Us
Back to Sales Listings