Sold at Bill Rawles Classic Cars. Click here to view more cars for sale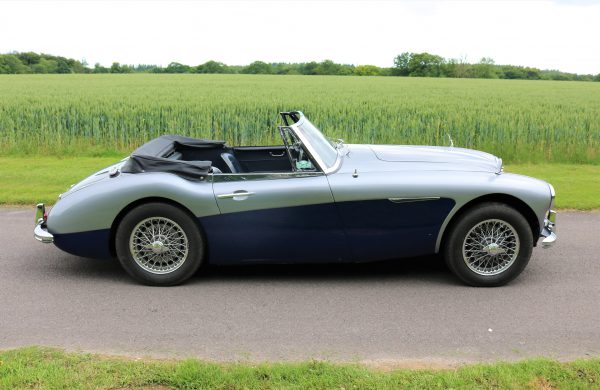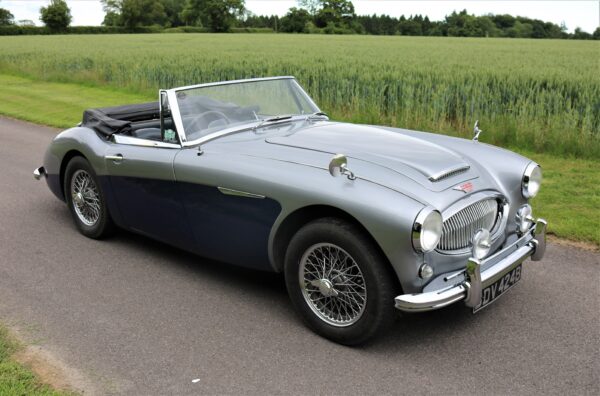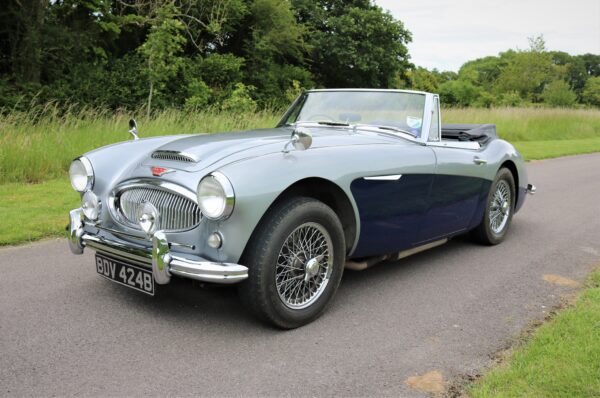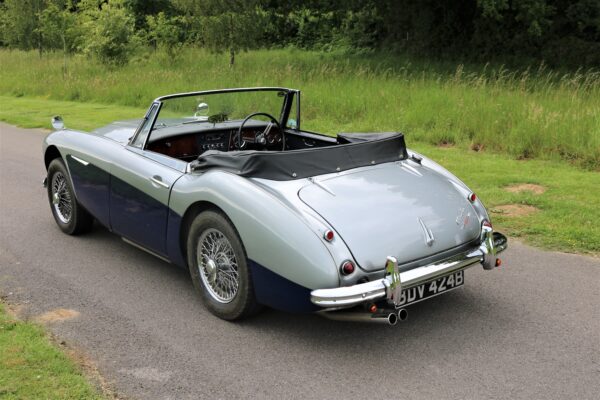 This Austin Healey phase 1 MKIII was produced in early April 1964 and dispatched to the USA on 28th April 1964. The car was originally finished in Ivory white but is now presented in a rather unique silver over blue which suits the car well.
Still fitted with it's original engine, this Healey is the first phase of Mark 3, what is known as a flat chassis car the phase 1's have early single sidelights just like the Mk1's & 2's and as with all MKIII's, a walnut dash, the car presents well with a nice, clean interior.
The car has been well maintained in its current long term ownership and has travelled around the world with the current owner having spent time in SA, France and the UK. The time has now come to sell this MKIII.
Ready to be enjoyed, a good value Austin Healey MKIII with a nice history file and good maintenance record.
For more information or to arrange a test drive, call the garage sales office and ask to speak to Bill Or Jack Rawles on 01420 564343 or out of hours, 07714 008 925
Did you know? We do not own our sales cars, we sell on a fixed commission of £1,800 +vat which is included in the price, this is not % based incentivised commission sale, so our cars are priced at the correct market values. Every car is checked and inspected before sale and if there are any defects, they will be shown and noted to the buyer before purchase. Buy your Healey with confidence from a trusted and reputable dealer. If you would like to sell your classic car with us, call Jack Rawles on 01420 564343.
Interested in this car? We are here to help... Contact Us
Back to Sales Listings