Sold at Bill Rawles Classic Cars. Click here to view more cars for sale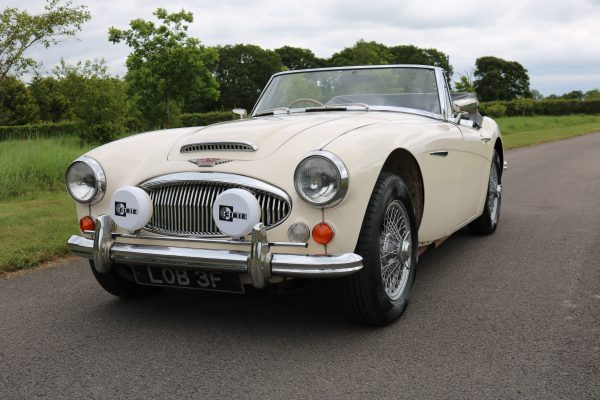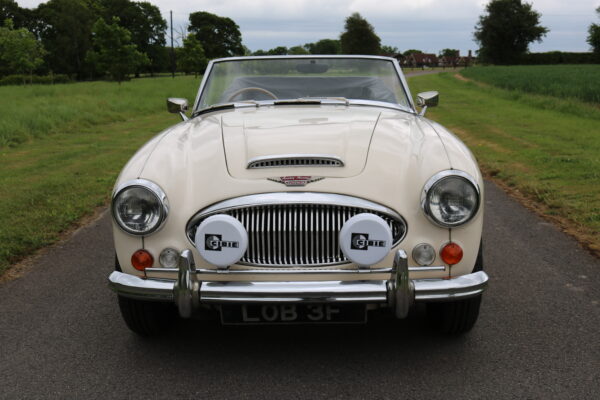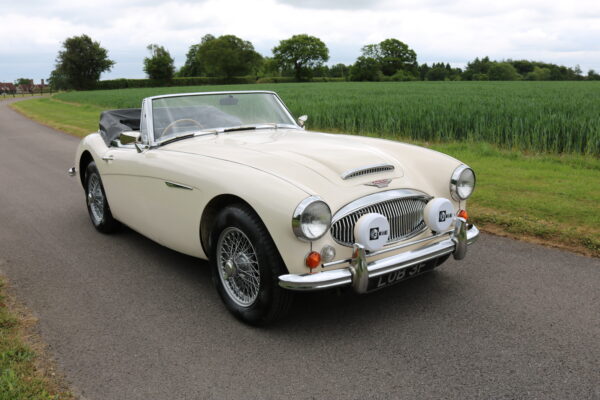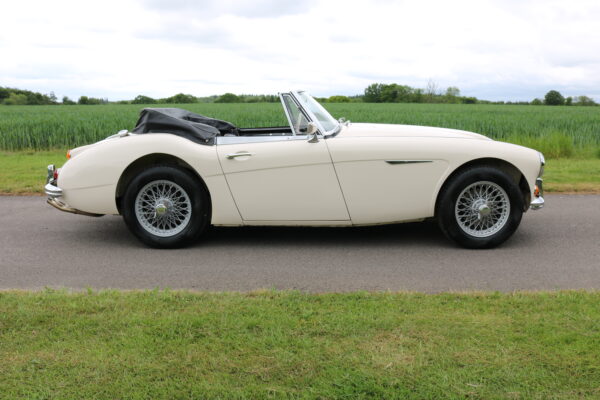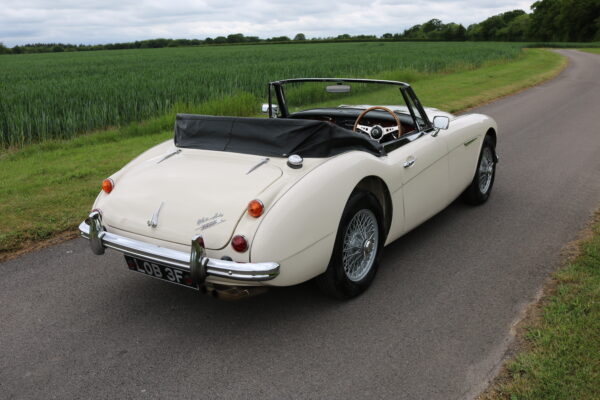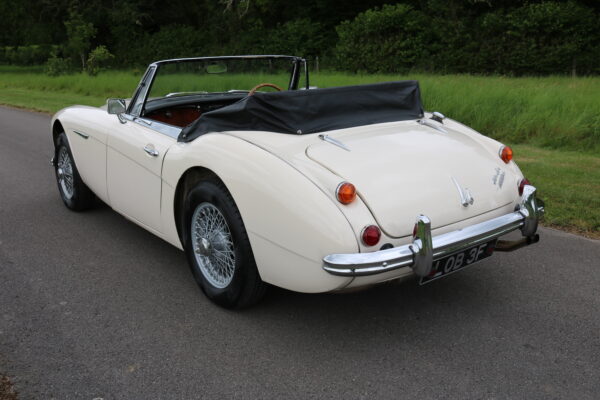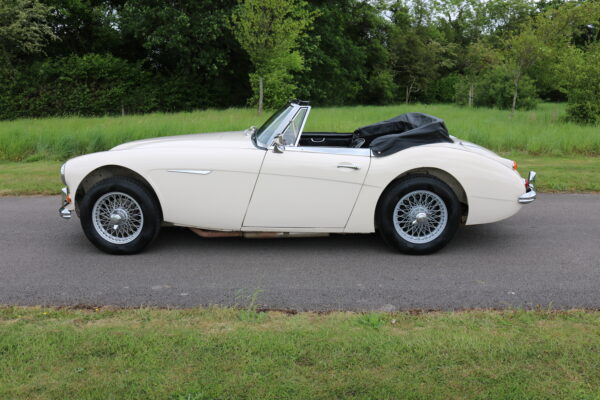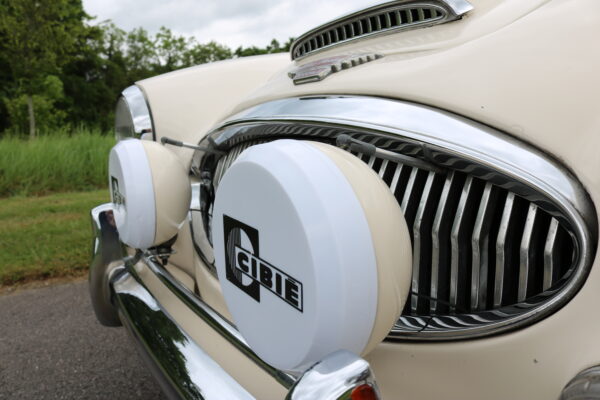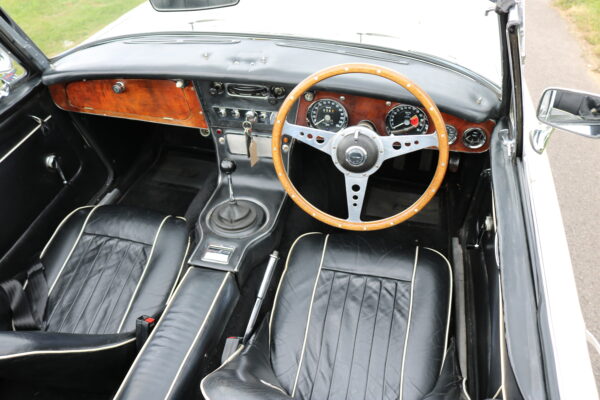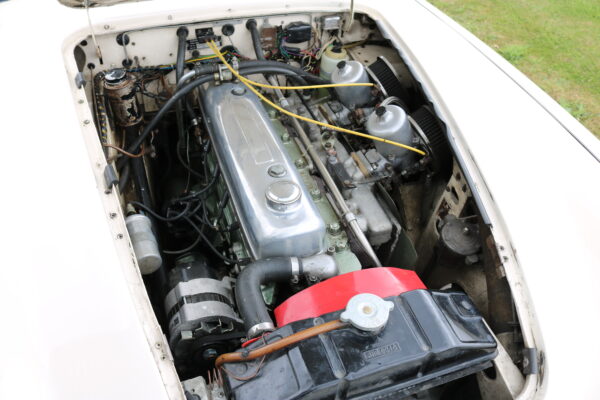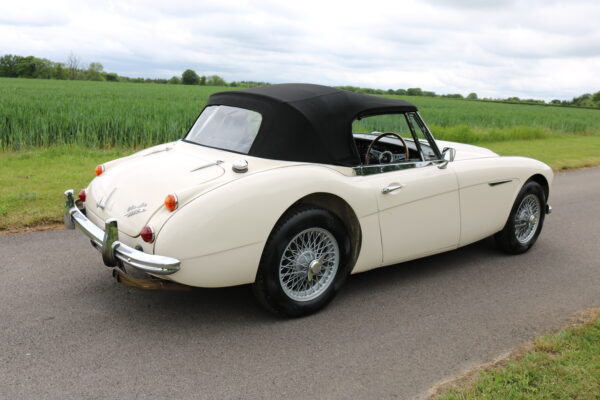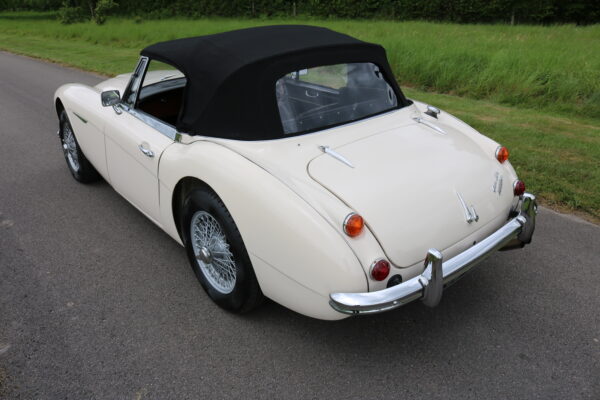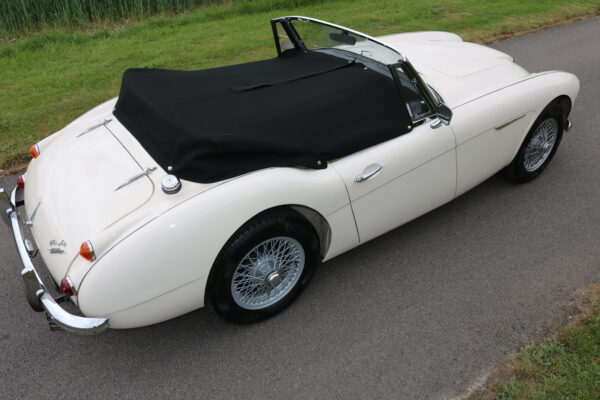 One of the last Austin Healey 3000's made, LOB 3F was dispatched on 5th September 1967 to Birmingham, UK and although it is now painted old English white, this car is one of just 22 examples ever built. This original RHD home market car painted in golden metallic beige with black ambla interior. A UK RHD car in a run of a limited 500 golden beige cars built towards the end of production.
A very well used car with no question of reliability as the current owner is a frequent club day and European tour enthusiast who has used this Healey for over 100,000 miles during his ownership of nearly 25 years. Although well used, this Healey has been equally maintained to a high standard with any work required sorted at any expense.
The car drives really well, as you often find with cars that are frequently used. Not to take it away from restored cars but this Healey has a feel that cannot be manufactured, it handles well through country lanes and faster roads and drives, accelerates and brakes dead straight, the seats are nicely worn and the throttle is responsive. The engine pulls well and the gear changes are smooth. The current owner has worked through the car, over 25 years with the help from specialists from time to time to make a usable and reliable Healey. Additions include halogen headlamps and cebie spots, hazard warning lights, 3 speed wipers, alternator and negative earth conversion as well as uprated core radiator and electronic fuel pump.
The car has recently benefitted from 2 new wheels and 4 new tyres, bespoke mohair soft top as well as tonneau. A very good value Healey which is presentable but does have a few marks in the bodywork just as you would expect but these are only age related and cosmetic. Please call if you would like any more details.
For someone looking for a solid, well used and ironed out phase 3 MKIII BJ8, look no further. This is a UK RHD, BJ8 which could be turned back to golden beige in the future should you desire, or be used as is. Ready to go at a very reasonable price, with all things considered this could possibly be the best value BJ8 on the market today.
Around 500 golden beige cars were built, often wrongly stated in many adverts as the last 500 built to celebrate the Austin Healey. In fact, the largest consecutive run was around 95 cars but none the less, a very rare colour and spec of Austin Healey, especially as it is RHD, clearly now painted OEW.
For more information or to arrange a test drive, call the garage sales office and ask to speak to Bill Or Jack Rawles on 01420 564343 or out of hours, 07714 008 925
Did you know? We do not own our sales cars, we sell on a fixed commission of £1,800 +vat which is included in the price, this is not % based incentivised commission sale, so our cars are priced at the correct market values. Every car is checked and inspected before sale and if there are any defects, they will be shown and noted to the buyer before purchase. Buy your Healey with confidence from a trusted and reputable dealer. If you would like to sell your classic car with us, call Jack Rawles on 01420 564343.
Interested in this car? We are here to help... Contact Us
Back to Sales Listings