Sold at Bill Rawles Classic Cars. Click here to view more cars for sale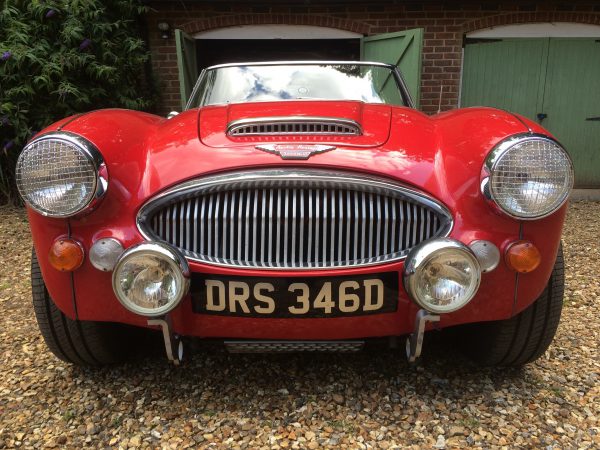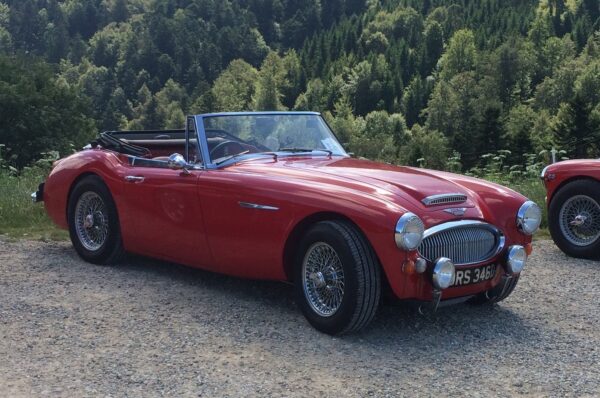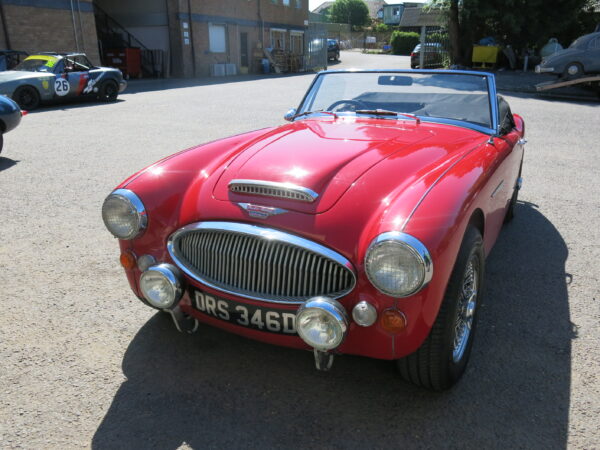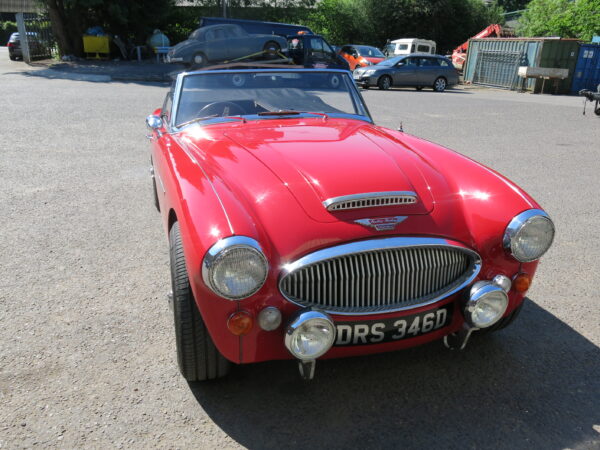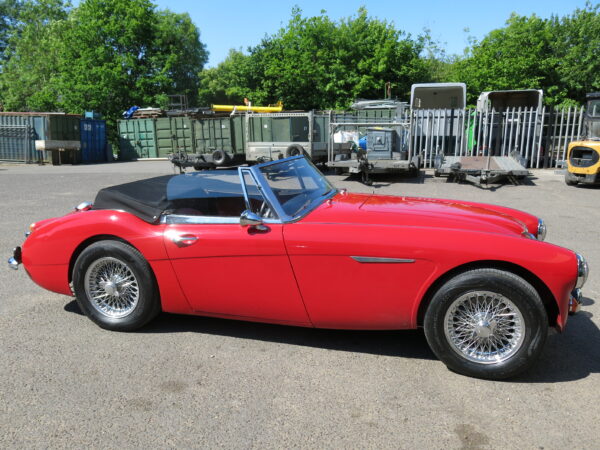 Built between 24th – 25th February 1966 and dispatched on 16th March 66' this Healey was originally finished in Healey blue. Still, a matching numbers example which was originally exported to Baltimore, USA where it lived before export to AUS and further restoration and conversion to RHD. This Healey has been on quite a holiday since the 60's but imported in 2014 it is now back at home in the UK and looking better than ever.
Lovingly owned by a prominent member of the Austin Healey Club of Australia during the mid 80′s, this Phase III BJ8 represents all the upgrades made during the Healey production. With the introduction of the 'dipped' chassis, the notorious ground clearance issues were greatly improved, and with the fold down hood and wind up window combination the Phase III BJ8′s truly are the most adept Healeys for modern day use.
This is a lovely example and has lead quiet a gifted life, the Healey Factory in Australia has completed quite a few upgrades but the nicest feature is the uprated 3.2L engine. Bill Rawles has tuned this car and it's triple SU set up really impressed him. This car has been maintained with no expense spared and we have looked after the car for a number of years since it has been in the UK. We have also recently rebuilt the overdrive unit and serviced the car earlier in the year.
The opportunity to buy such a well sorted example of easily one of the most popular models in the Healey range does not arise too often and especially a car that drives as well and is a matching numbers example too. The car doesn't have a huge history file but all of the right documents are present including the heritage certificate.
For more information or to arrange a test drive, call the garage sales office and ask to speak to Bill Or Jack Rawles on 01420 564343 or out of hours, 07714 008 925
Did you know? We do not own our sales cars, we sell on a fixed commission of £1,800 +vat which is included in the price, this is not % based incentivised commission sale, so our cars are priced at the correct market values. Every car is checked and inspected before sale and if there are any defects, they will be shown and noted to the buyer before purchase. Buy your Healey with confidence from a trusted and reputable dealer. If you would like to sell your classic car with us, call Jack Rawles on 01420 564343.
Interested in this car? We are here to help... Contact Us
Back to Sales Listings