Austin Healey 3000 MkIIA BJ7
Sold at Bill Rawles Classic Cars. Click here to view more cars for sale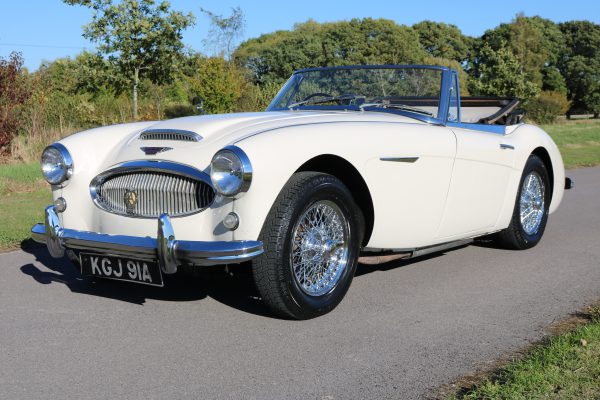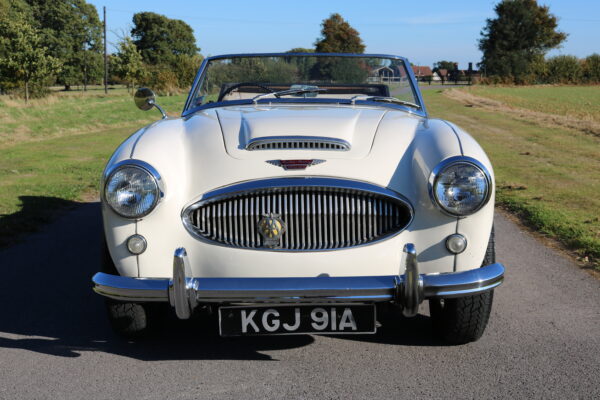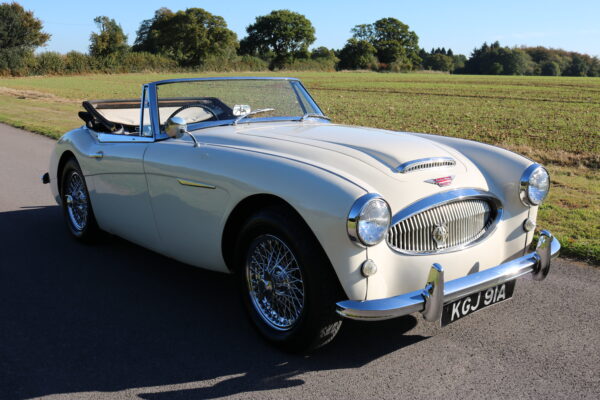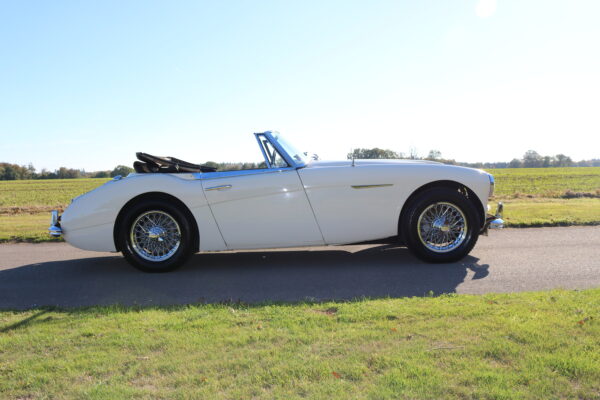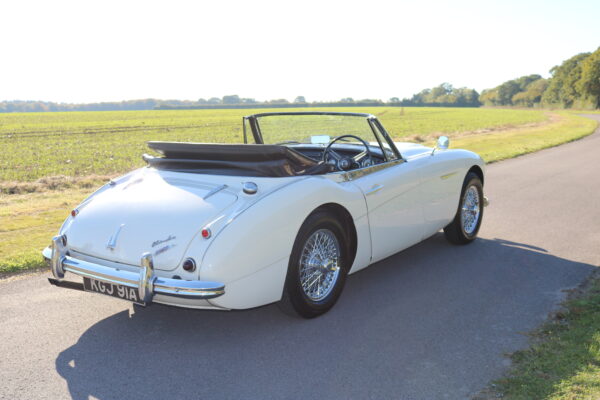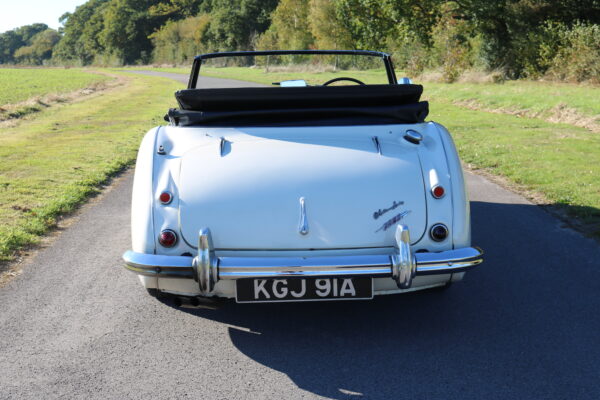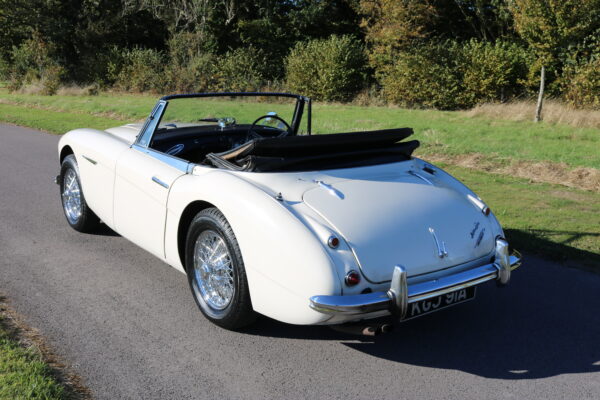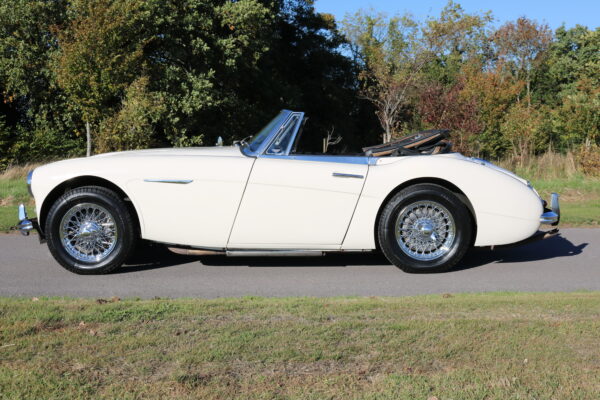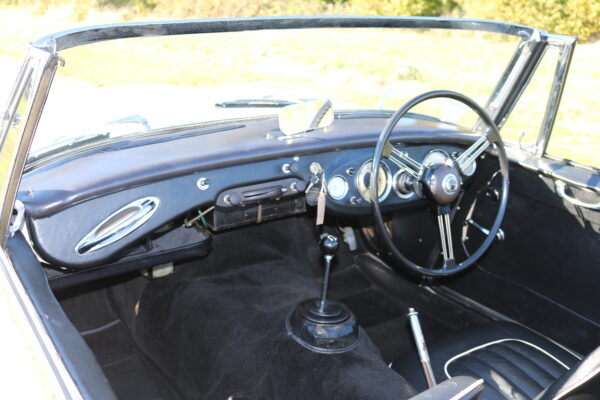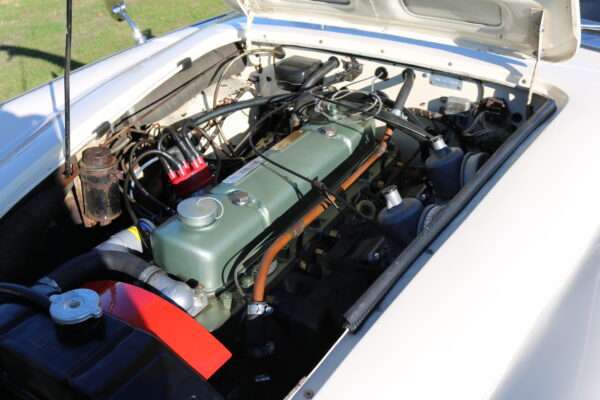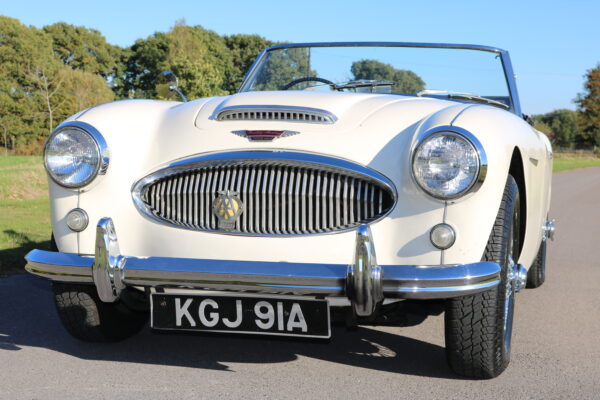 Built in 1963, this is one of our favourite models of Austin Healey, the MkIIA / BJ7. In my opinion, it has the best features from all of the cars, the early dash and interior, small side lights, pull door handles coupled with the later practicalities of the MKIII BJ8, pull up hood, wind up windows and the more protective wrap around windscreen and quarter light side screens – it is a sought after model, just over 6,000 MkIIA's were produced verses the near on 18,000 MkIII's.
This BJ7 is in good overall condition and has recently had a full engine rebuild by a marque specialist. It is very presentable and drives nicely, just as you would expect. The chassis is solid, and the paintwork is good. The history file includes MOT's, receipts and invoices. The current owner has had the car nearly 3 decades and has looked after it whilst enjoying the car in the early days to commute to work in the sunshine as well as a weekend past time.
This is a very usable Healey 3000 with the potential to be improved, it could either be left alone and enjoyed or to be worked on as a project. Some areas for improvement, although not essential, include the hood and some brightwork but that is only cosmetic.
For more information or to arrange a test drive, call the garage sales office and ask to speak to Bill Or Jack Rawles on 01420 564343 or out of hours, 07714 008 925
Did you know? We do not own our sales cars, we sell on a fixed commission of £1,800 +vat which is included in the price, this is not % based incentivised commission sale, so our cars are priced at the correct market values. Every car is checked and inspected before sale and if there are any defects, they will be shown and noted to the buyer before purchase. Buy your Healey with confidence from a trusted and reputable dealer. If you would like to sell your classic car with us, call Jack Rawles on 01420 564343.
Interested in this car? We are here to help... Contact Us
Back to Sales Listings