Sold at Bill Rawles Classic Cars. Click here to view more cars for sale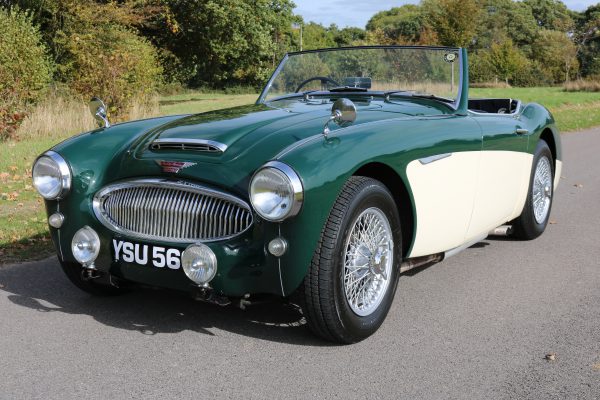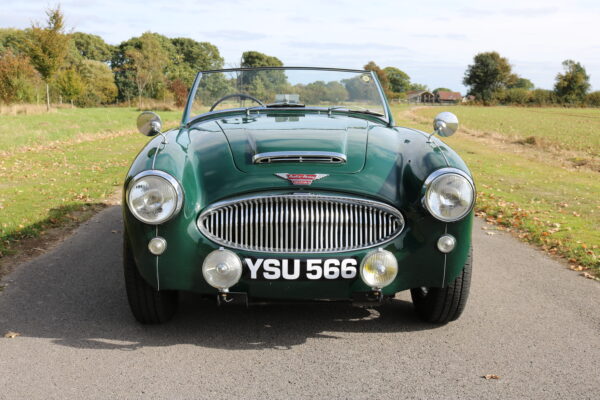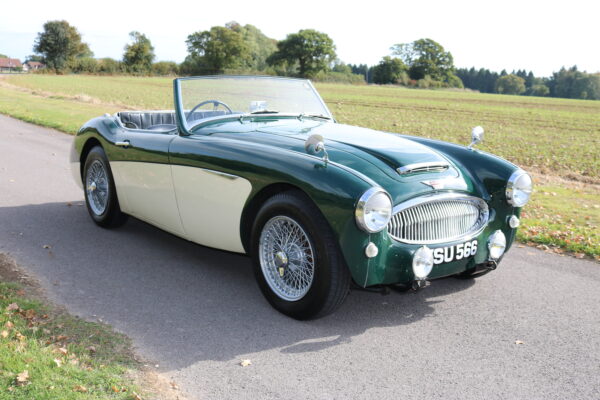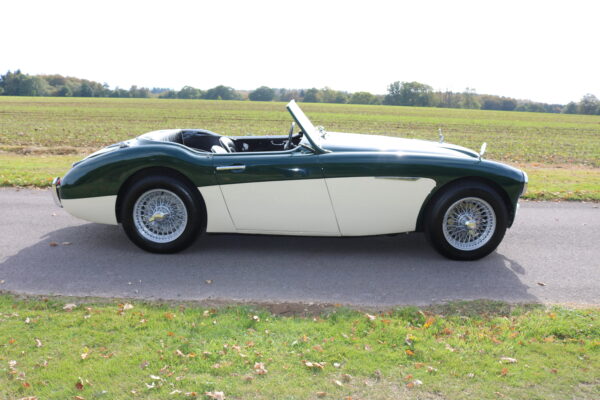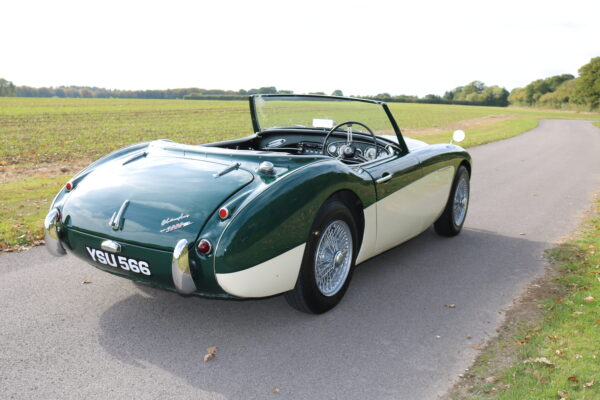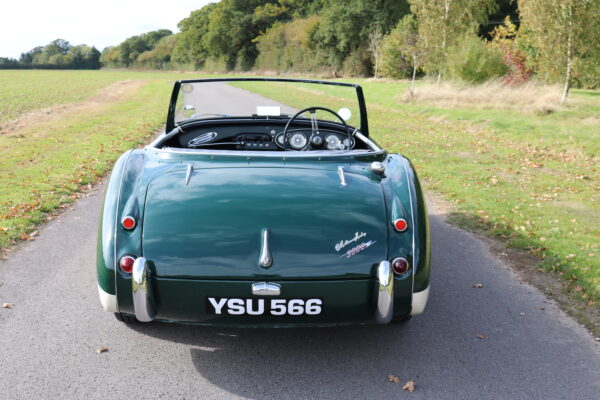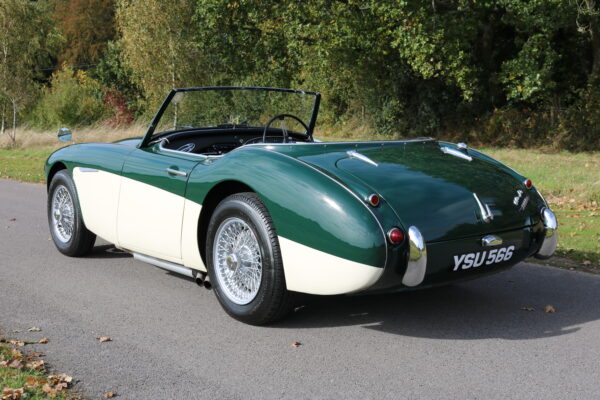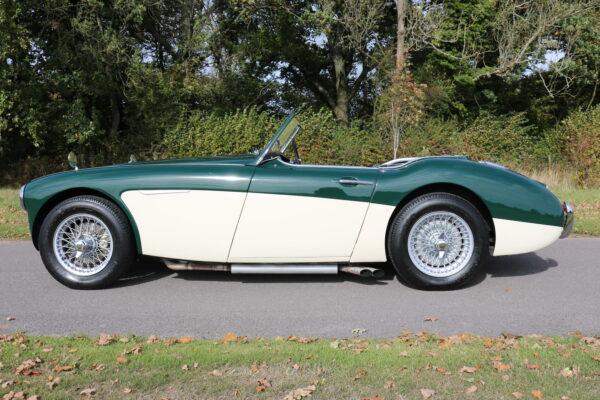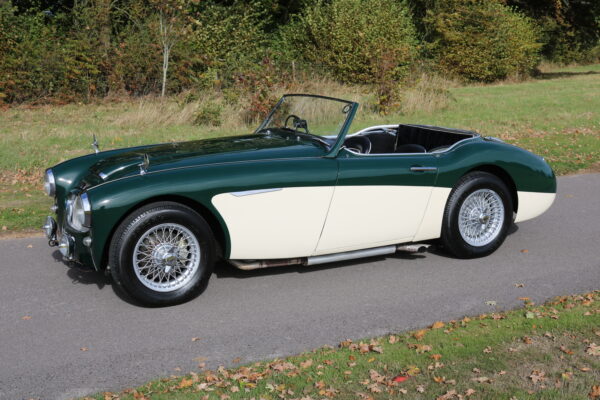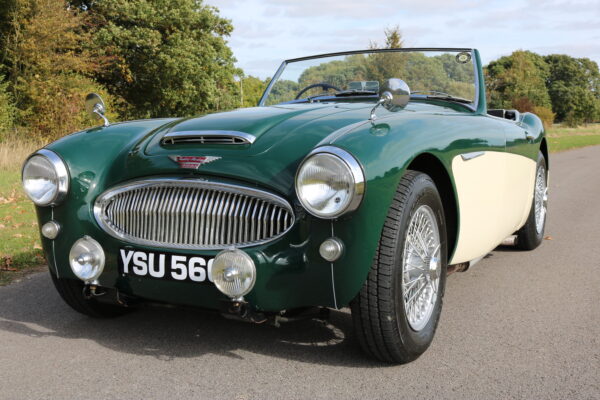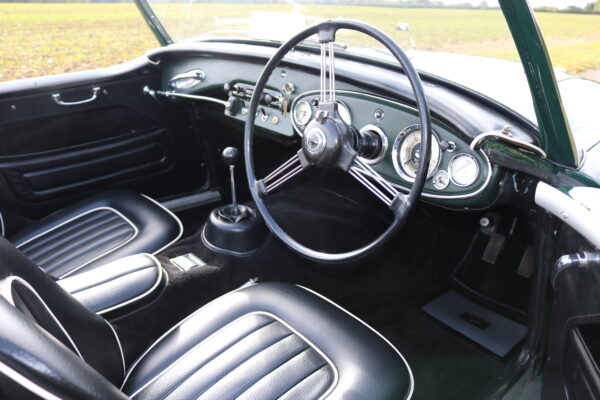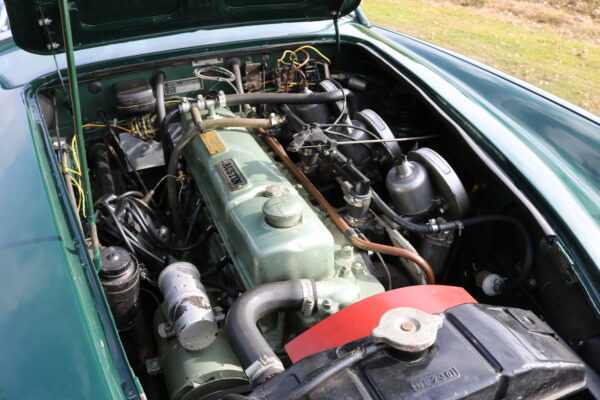 Built between 28-29th December 1961, this Healey left the factory on 5th January 1962 and travelled to New York. It left the factory Healey blue but has since been resprayed British racing green over white.
This MkII tri carb four-seater drives very nicely, just as you would expect and the burble from the side exit exhaust makes country lanes quite exciting. This car is a MkII so it benefits from the centre change gearbox with overdrive on 3rd and 4th. This car is slightly unique as it is a tri carb variant of the MkII. The triple carb set up delivers smooth power and once set up correctly, provides marginal performance benefits compared to the twin set up found on most.
A cracking car, with a ready to go stance, very reasonably priced.
For more information or to arrange a test drive, call the garage sales office and ask to speak to Bill Or Jack Rawles on 01420 564343 or out of hours, 07714 008 925
Did you know? We sell on a fixed commission of £1,800 +vat, this is not % based incentivised commission sale, so our cars are priced at the correct market values. Every car is checked and inspected before sale and if there are any defects, they will be shown and noted to the buyer before purchase. Buy your Healey with confidence from a trusted and reputable dealer. If you would like to sell your classic car with us, call Jack Rawles on 01420 564343.
Interested in this car? We are here to help... Contact Us
Back to Sales Listings