Sold at Bill Rawles Classic Cars. Click here to view more cars for sale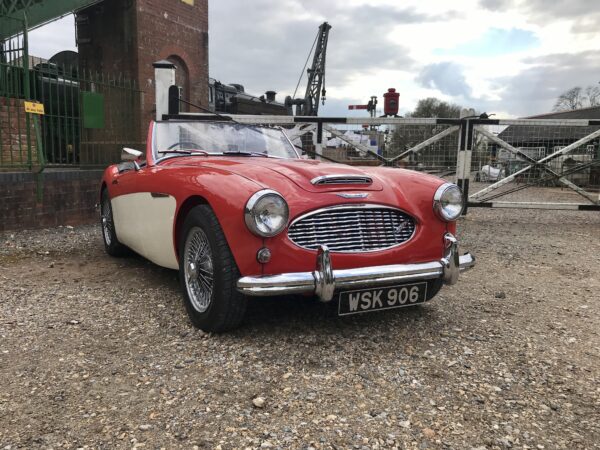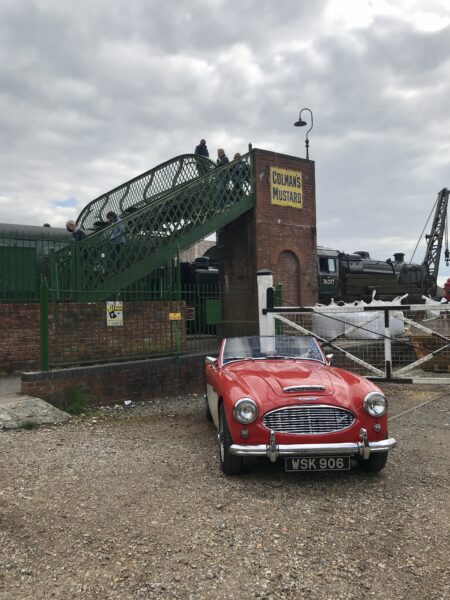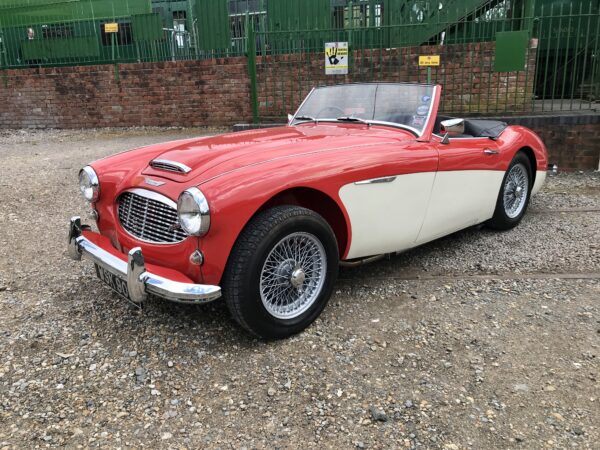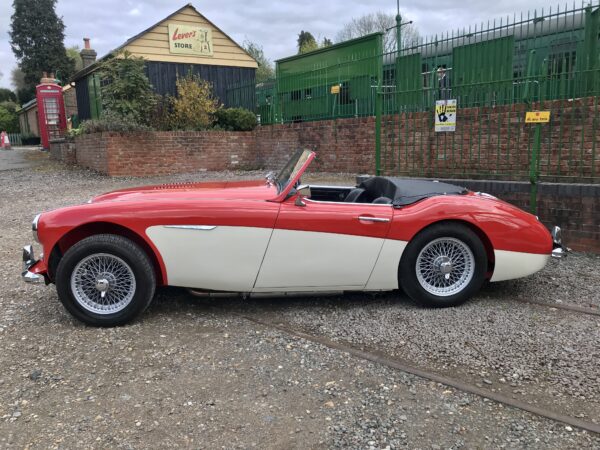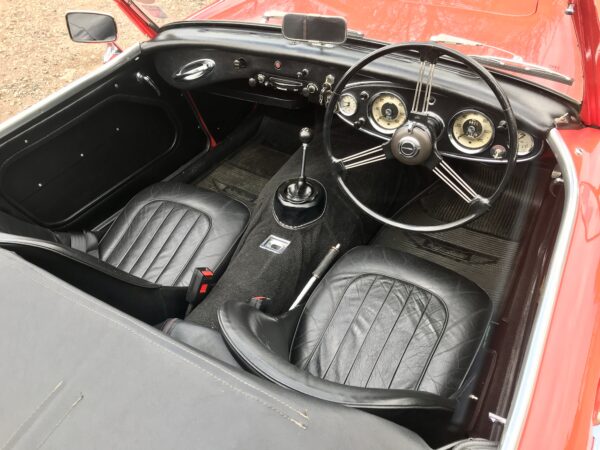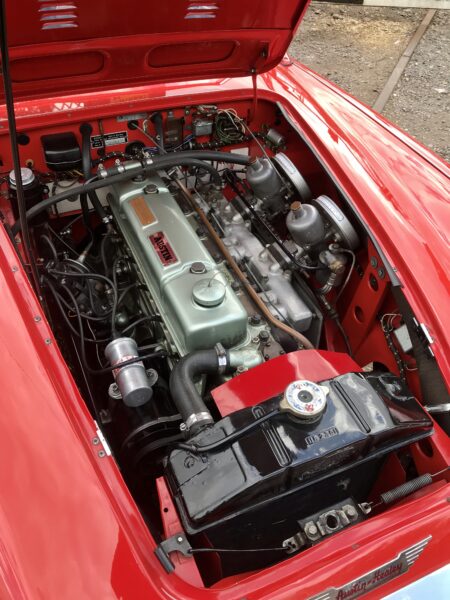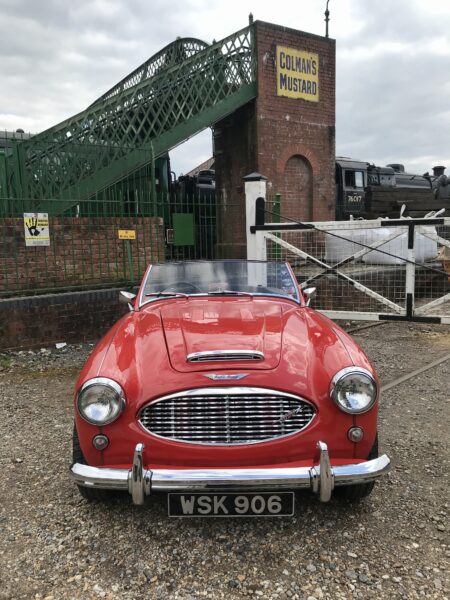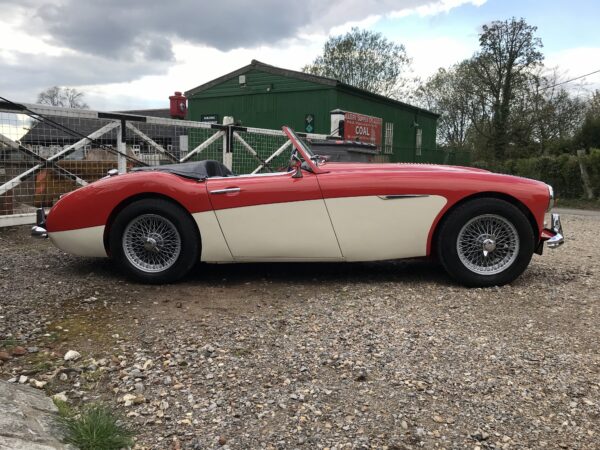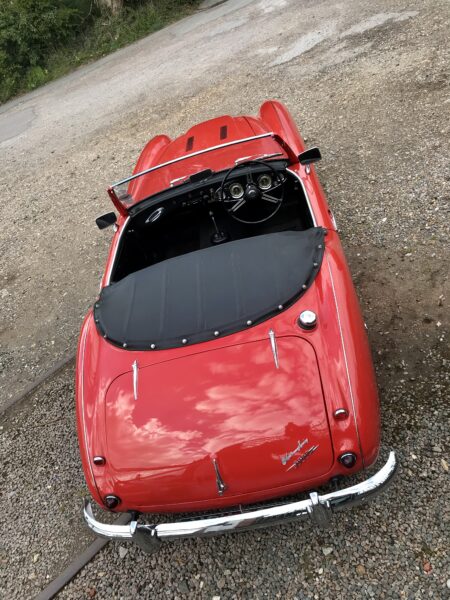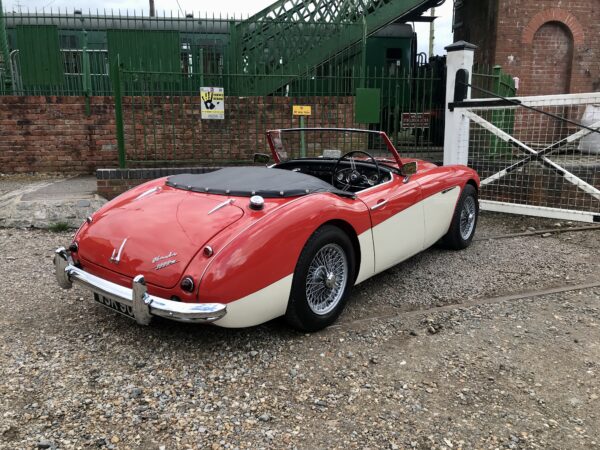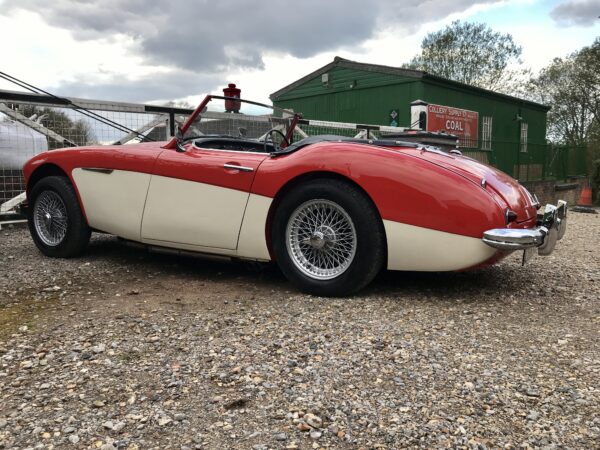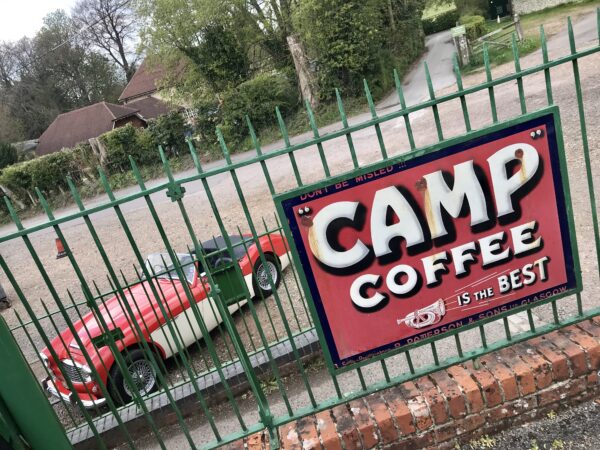 Built in November 1959, this early MKI 3000 was dispatched to Miami, USA. Brought back to the UK, converted to RHD and restored between 1989-92' this Healey has stood the test of time, a credit to the quality of the restoration. Constant expert maintenance over the past 30 years can be traced in the extensive history file with receipts from Austin-Healey experts such as Kevin Law (orchard restorations), Chatham Healeys and more recently, over the past 5 years, we have maintained the car here at Bill Rawles Classic Cars.
Maintained with no expense spared, it is clear the car has been well looked after but especially by the current owner who has done anything that needed doing with annual service and MOT, general maintenance and gearbox rebuilt in 2019.
On road test the car is direct and precise and pulls nicely, as you would expect, it also benefits from the later centre change gearbox. Finished in red over white, a real head turner that is as clean underneath as on top, a ramp inspection is available prior to purchase.
All wet weather gear present with a nicely fitting hood, side screens and tonneau cover is supplied with the car. The engine bay is clean and tidy and has won some awards at local car shows.
All documents present in a large history file, this vehicle is known to us and ready to go, I know the next owner will have many miles of enjoyable Healey'ing.
For more information or to arrange a test drive, call the garage sales office and ask to speak to Bill Or Jack Rawles on 01420 564343 or out of hours, 07714 008 925
Did you know? We do not own our sales cars, we sell on a fixed commission of £1,800 +vat which is included in the price, this is not % based incentivised commission sale, so our cars are priced at the correct market values. Every car is checked and inspected before sale and if there are any defects, they will be shown and noted to the buyer before purchase. Buy your Healey with confidence from a trusted and reputable dealer. If you would like to sell your classic car with us, call Jack Rawles on 01420 564343.
Interested in this car? We are here to help... Contact Us
Back to Sales Listings