Austin Healey 3000 MkI BN7 – RUDDSPEED
Sold at Bill Rawles Classic Cars. Click here to view more cars for sale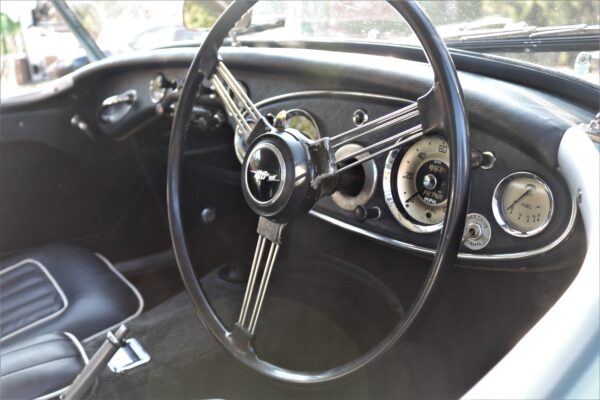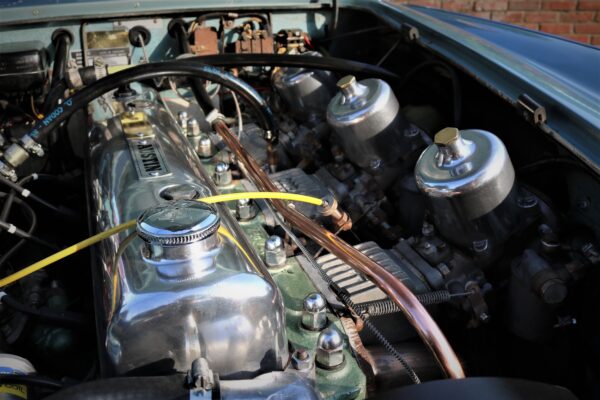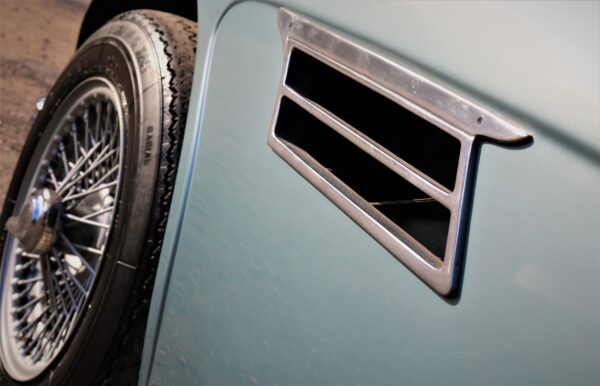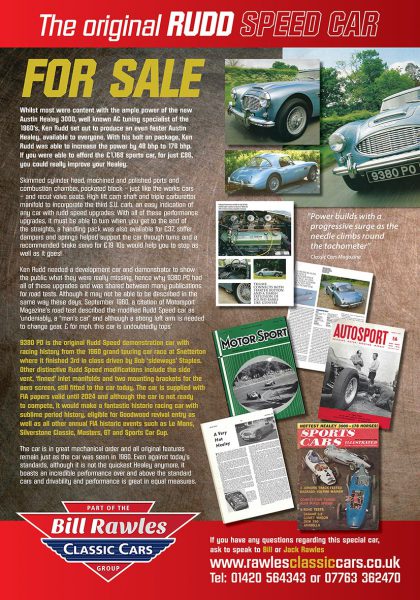 Austin Healey 3000 MkI 1960. 'The original Rudd Speed car'
Whilst most were content with the ample power of the new Austin Healey 3000, well known AC tuning specialist of the 1960's, Ken Rudd set out to produce an even faster Austin Healey, available to everyone. With his bolt on package, Ken Rudd was able to increase the power by 48 bhp to 178 bhp. If you were able to afford the £1,168 sports car, for just £86, you could really improve your Healey.
Skimmed cylinder head, machined and polished ports and combustion chamber, pocketed block – just like the works cars – and recut valve seats. High lift cam shaft and triple carburettor manifold to incorporate the third S.U. carb, an easy indication of any car with rudd speed upgrades.
With all of these performance upgrades, it must be able to turn when you get to the end of the straights, a handling pack was also available for £37, stiffer dampers and springs helped support the car through turns and a recommended brake servo for £19 10s would help you to stop as well as it goes!
Ken Rudd needed a development car and demonstrator to show the public what they were really missing, hence why 9380 PO had all of these upgrades and was shared between many publications for road tests. Although it may not be able to be described in the same way these days, September 1960, a citation of Motorsport Magazine's road test described the modified Rudd Speed car as 'undeniably, a "man's car" and although a strong left arm is needed to change gear, £ for mph, this car is undoubtedly tops'
9380 PO is the original Rudd Speed demonstration car with racing history from the 1960 grand touring car race at Snetterton where it finished 3rd in class driven by Bob 'sideways' Staples. Other distinctive Rudd Speed modifications include the side vent, 'finned' inlet manifolds and two mounting brackets for the aero screen, still fitted to the car today. The car is supplied with FIA papers valid until 2024 and although the car is not ready to compete, it would make a fantastic historic racing car with sublime period history, eligible for Goodwood revival entry as well as all other annual FIA historic events such as Le Mans, Silverstone Classic, Masters, GT & Sports Car Cup.
The car is in great mechanical order and all original features remain just as the car was seen in 1960.
Even against today's standards, although it is not the quickest Healey anymore, it boasts an incredible performance over and above the standard cars and drivability & performance is great in equal measures.
If you have any questions regarding this special car, ask to speak to Bill or Jack Rawles.
Interested in this car? We are here to help... Contact Us
Back to Sales Listings