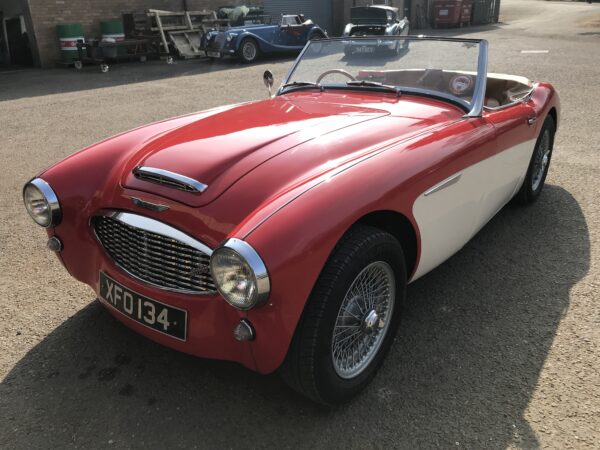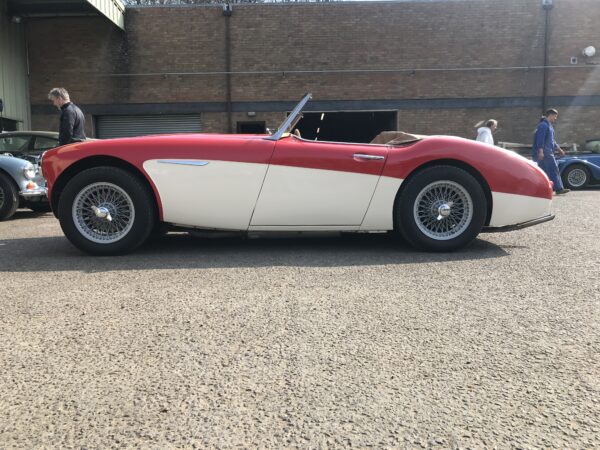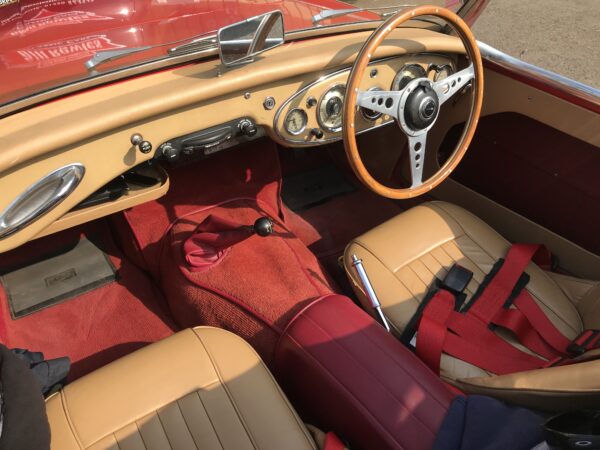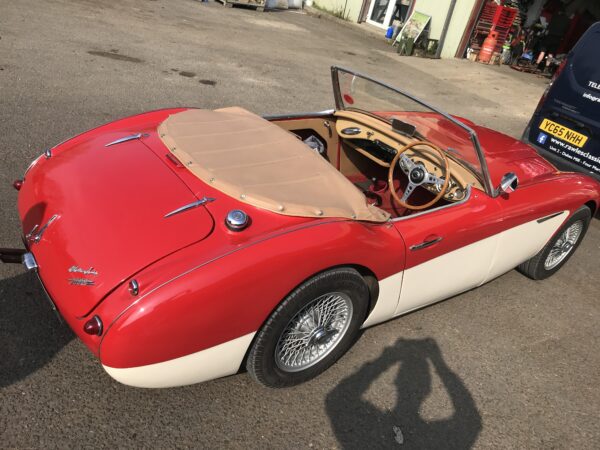 Austin Healey available – not kept on site – available for viewing on request.
Long term ownership of 30 years.
Imported and restored 30 years ago, presentable inside, out and underneath, stands up to close inspection. Well maintained and used frequently. Many upgrades, high torque starter, alternator, telescopic shocks all round. Ready to be enjoyed.
Please call and reference the number plate and we can put you in touch with the current owner, should you have any more questions.
For more information or to arrange a test drive, call the garage sales office and ask to speak to Bill Or Jack Rawles on 01420 564343 or out of hours, 07714 008 925
Did you know? We do not own our sales cars, we sell on a fixed commission of £1,800 +vat which is included in the price, this is not % based incentivised commission sale, so our cars are priced at the correct market values. Every car is checked and inspected before sale and if there are any defects, they will be shown and noted to the buyer before purchase. Buy your Healey with confidence from a trusted and reputable dealer. If you would like to sell your classic car with us, call Jack Rawles on 01420 564343.
Interested in this car? We are here to help... Contact Us
Back to Sales Listings