Sold at Bill Rawles Classic Cars. Click here to view more cars for sale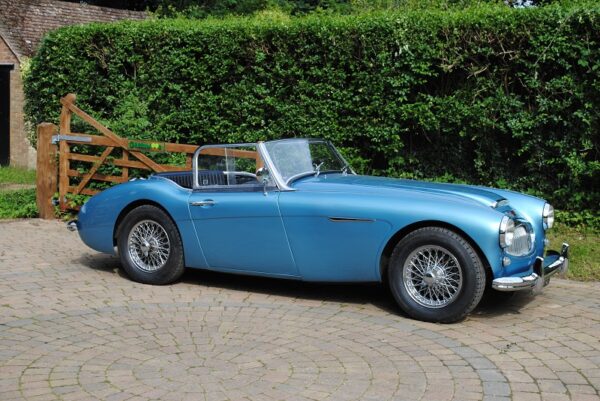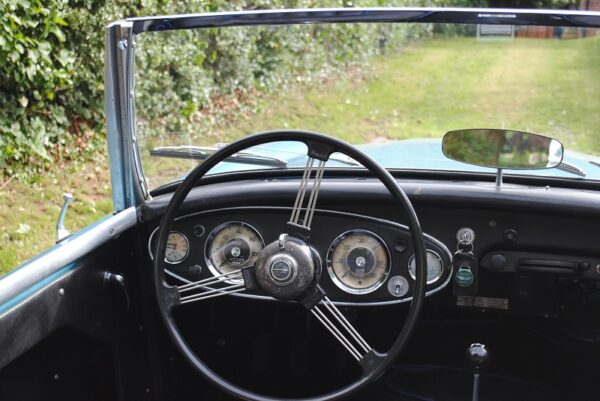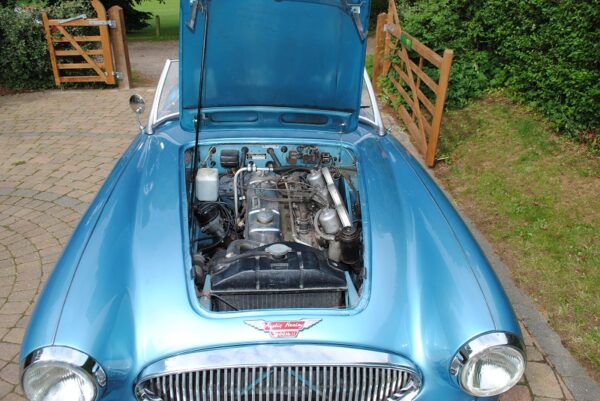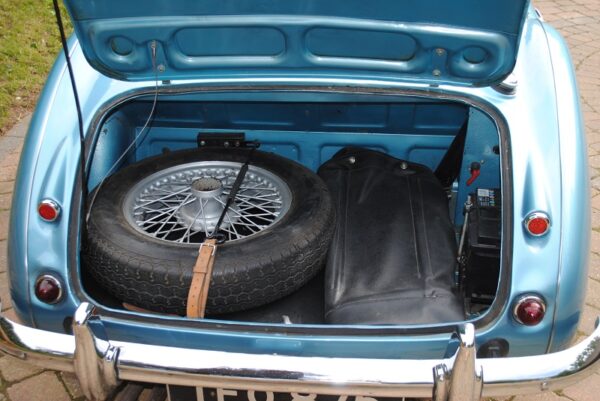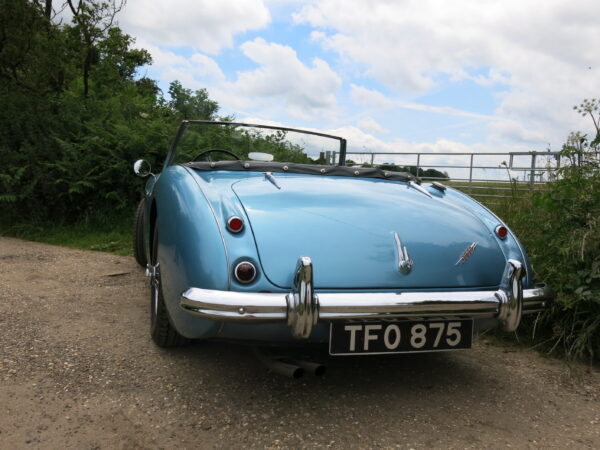 Austin Healey 3000 MK II RHD/LHD  for sale at Bill Rawles Classic Cars
This 3000 MK II has been looked after by Bill Rawles Classic Cars for the past 18 years and during this time we have serviced and maintained the vehicle. The vehicle is supplied with all invoices and sales receipts as a record of works carried out. No expense has been spared and anything that was required to maintain its upkeep was carried out including rebuilding the front suspension.
It is painted in a very vibrant blue with black seats and blue piping, the wet weather equipment is black.
This was the only model of Austin Healey 3000 to have the triple SU carbs fitted as standard. The other feature attributed to this late MK II is the centre change gearbox fitted as standard to this car and to the later MK IIA and MK III versions.
It is equipped with overdrive and will be supplied in RHD. If you would prefer LHD then please inquire prior to the vehicle being converted.
If you would like to arrange a viewing and test drive please call Bill Rawles on his direct mobile number 07763 362470 or the workshop on 01420 564343
1961 AUSTIN HEALEY 3000 MK II
Registration Number – TFO 875
Chassis Number – HBT7L/16181
Specification – LEFT HAND DRIVE
Colour – BLUE
Interior – BLACK/BLUE PIPE LEATHER
According the history file provided with the car, it was fully restored in 1990 at a cost of £42,000.00. The car was originally exported to the USA. In 1988/9 it was imported into Finland where it was restored. The car was driven from Finland to the UK and left at the show rooms of Manhatten Corp in Sandy in Bedfordshire. The car was purchased in 1997, by a Mr R Cobb, who subsequently got it taxed and MOT'd and registered in the UK.
Interested in this car? We are here to help... Contact Us
Back to Sales Listings