Austin Healey 3000 MK II A
Sold at Bill Rawles Classic Cars. Click here to view more cars for sale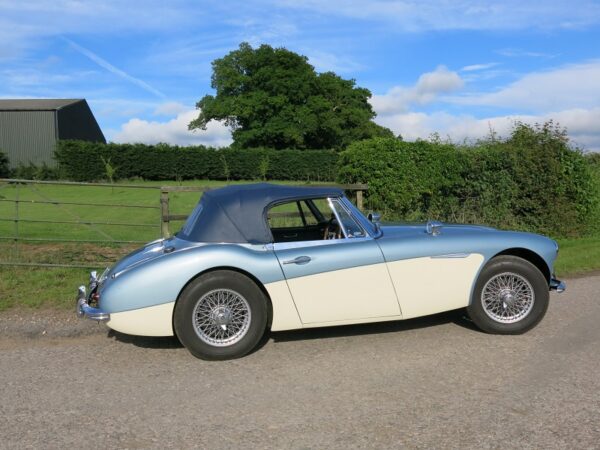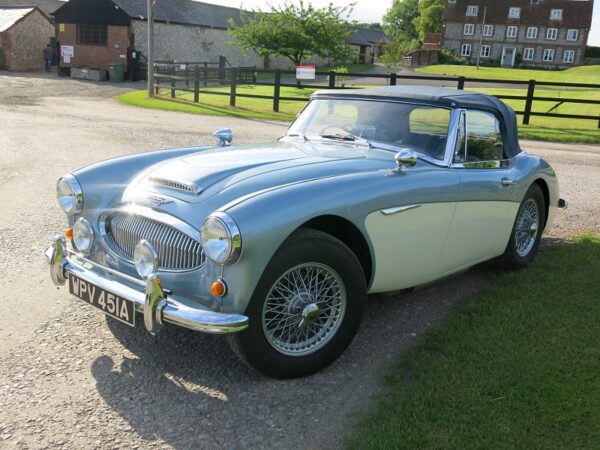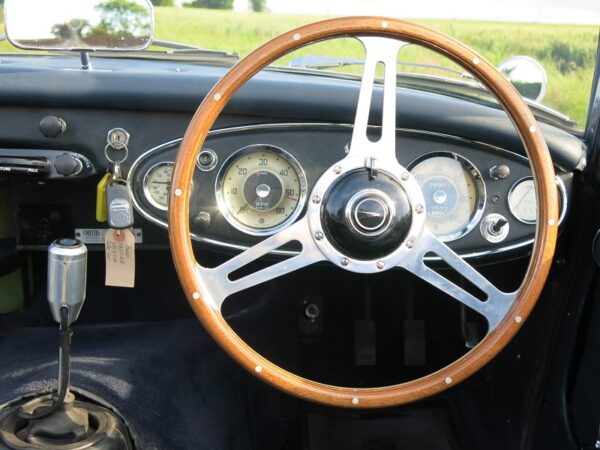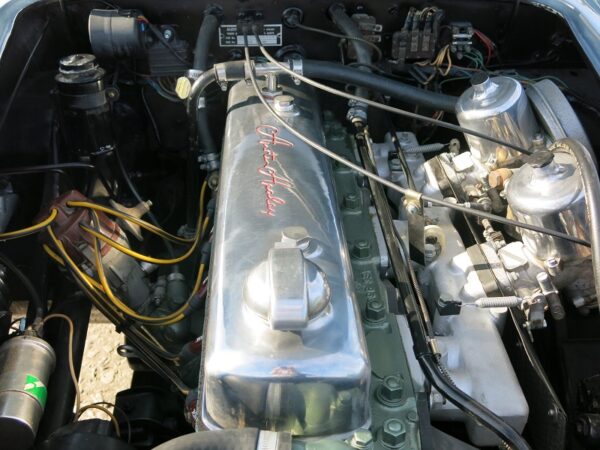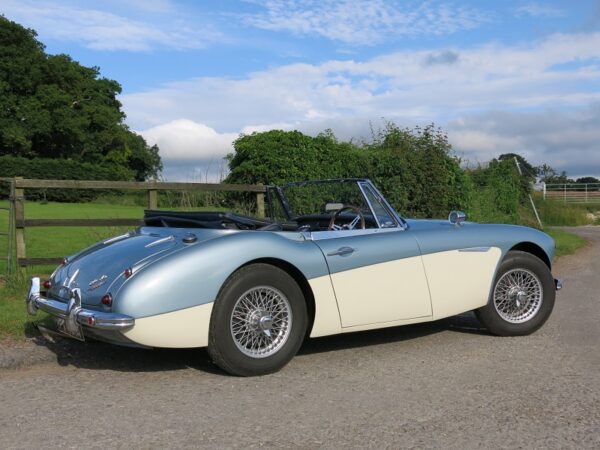 This Austin Healey is offered for sale in a stunning condition having recently had a major restoration. The engine has covered just 550 miles since being rebuilt by mark specialist Orchard Restorations. This model of Healey 3000 is becoming very sought after being the first convertible in the model range and thus retaining the original style dash.
The performance is enhanced by the use of 2″ HD8 SU carbs as fitted to the later MK III 3000.
The vehicle drives as well as it looks and we would recommend an early viewing if you are looking for this particular model.
This Healey is fitted with a  Scorpion Alarm System that will detect movement if anybody tries to enter the vehicle once set.
We have not seen a better MK II A recently and so a quick viewing is recommended.
If you are interested in this vehicle and would like to arrange a viewing and possible test drive please cal Bill Rawles on Mobile 07763 362470 or the Workshop on 01420 564343
Make and Model – AUSTIN HEALEY 3000 MK II CONVERTIBLE
Taxation Class – HISTORIC VEHICLE
Car/Chassis Number – HBJ7L/19724
Engine Number – 55493
Body Number – LHD, NORTH AMERICAN EXPORT
Date of Build – 05th JUNE 1962
Date of Dispatch – 10th JULY 1962
Tpe of Fuel – PETROL
Austin Healey 3000 MK II
The Austin Healey 3000 MK II was introduced in 1961. The 3000 MK II came with three SU HS4 carburettors and an improved camshaft, designated the BT7 MK II (4 seater version) and BN7 MK II (2 seater version). However upon the introduction of the BJ7 (2+2 seats) model in January 1962, the number of carburettors was reduced to two, (SU type HS6) due to the problems with balancing three carburettors. As a result of the introduction of the BJ7, the BN7 MK II was discontinued in March 1962 and the BT7 MK II followed in June 1962.
Externally, the main changes introduced with the BJ7 were a vertical barred front grille, wind up windows rather than side screens, an improved hood and a wrap around windscreen. The BJ7 was discontinued in October 1963 with the introduction of the 3000 MK III.
iIn total 11,564 Austin Healey 3000 MK II models were made
355 BN7 Mk II
5096 BT7 MK II
6113 BJ7 MK II
Interested in this car? We are here to help... Contact Us
Back to Sales Listings