Sold at Bill Rawles Classic Cars. Click here to view more cars for sale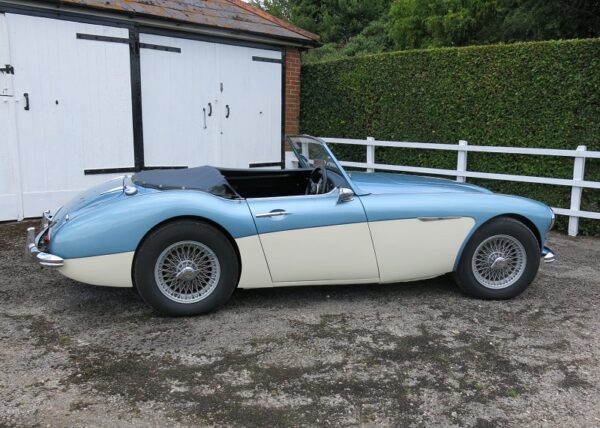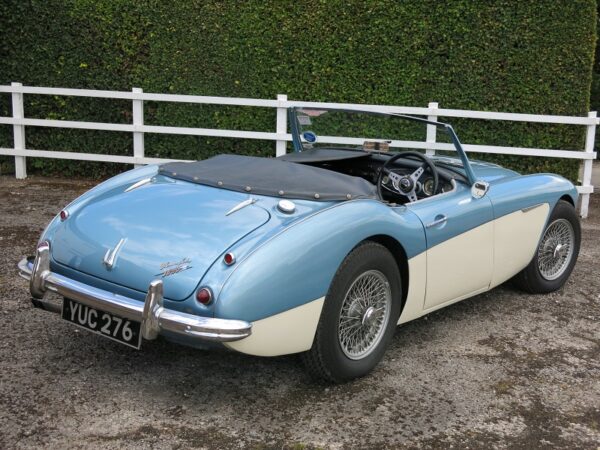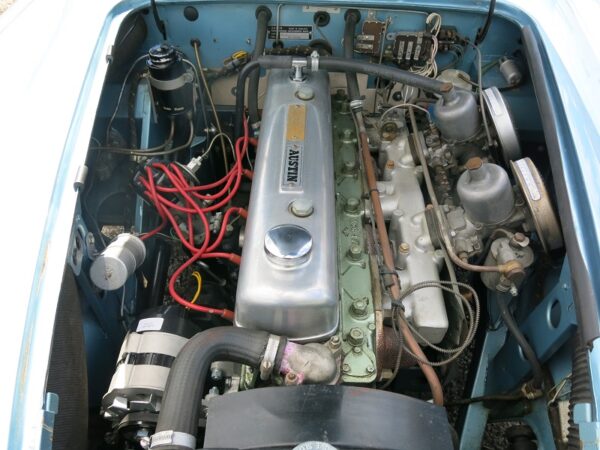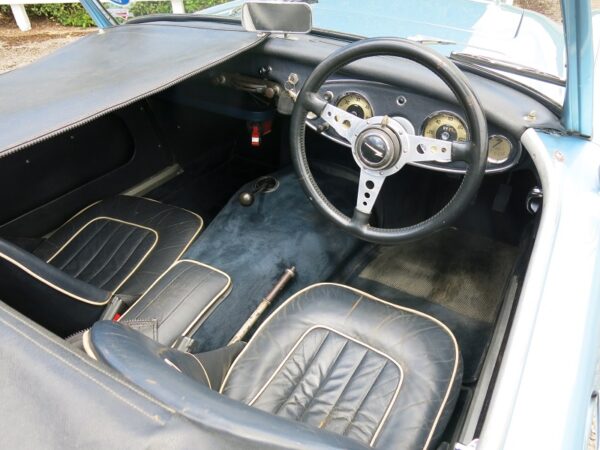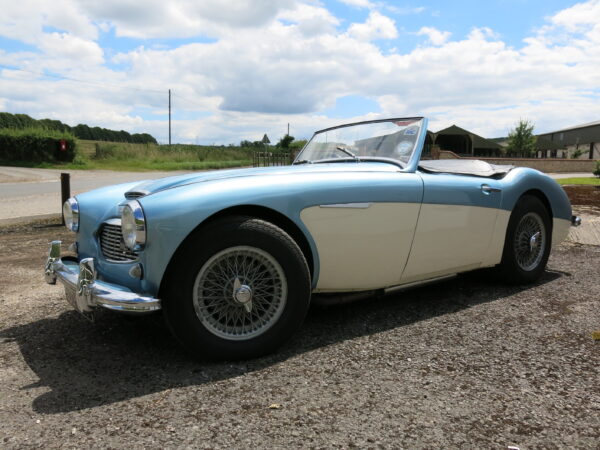 This Austin Healey 3000 MK I was registered in February 1960 and has been with the present owner for the past 27 years.
The vehicle has been well looked after and maintained regardless of cost and at present it is in a superb condition and ready to use straight away. It comes with a large history file and past invoices supporting the work that has been carried out. Over recent years our client has had the vehicle brought up to the condition you see today with the addition of the Old English White side panels.
The car comes with an MOT certificate that does not expire until 08th June 2017.
The MK I Healeys were the first model to have front disc brakes fitted as standard. The car comes with overdrive and all wet weather equipment is present.
This Austin Healey 3000 MK I is a genuine UK right hand drive car supplied to the home market. If you are looking for a genuine RHD Healey with lots of history and originality and at a very competitive price this must be a strong contender.
Please call Bill Rawles on 07763 362470 to arrange a viewing and test drive.
Alternatively call the workshop on 01420 564343
Date of first registration – 24TH FEBRUARY 1960
Make – AUSTIN HEALEY 3000
Registration Number – YUC 276
Chassis No – HBT7/5485
Engine Number – 290/RU/H7173
This Austin Healey 3000 MK I, YUC 276, comes with a large history file and past invoices supporting the work that has been carried out. Also contained within the folder is a letter from a previous owner, dated 2007, it makes interesting reading and illustrates that every car has a story to tell…
Dear…
I was delighted to receive your telephone call and to hear that YUC 276 had survived many years since it left me. When I saw your photograph yesterday I immediately noticed a couple of things apart from the colour. The major change was the conversion to wire wheels and secondly the radio aerial is no longer in the offside front wing. The spokes in wires had the reputation of coming loose in the rough and tumble of competition, especially rallying, and as I could not afford the luxury of two sets of wheels, steel rims it had to be, but it does look much nicer with wires.Unfortunately it never occurred to me that accurate records would be important some 44 years on but I can give you some information that may be of interest. I was in my mid twenties, living in Bedfordshire, when I acquired the car in 1961 from an Austin Healey dealer in Brighton. I was the second owner but cannot recall the first. I had already been rallying for some while in an Austin Healey Sprite which I traded in for YUC 276. I competed with YUC 276 regularly in cluband National rallies with my navigator/co-driver, Brian James, until our first baby arrived in 1963 at which time economics caused me to have to give up the big Healey. We were fairly successful but never hit the high spots. Enclosed are two photographs, one of which is at the start of the 1961 or 1962 Dubonnet Rally. During its time with me it only suffered minor damage to the nearside front wing and this was the result of a scary moment on a snow covered mountain section in Wales during one of the Dubonnet rallies.I passed the car on to Tony Hegbourne down in Middlesex so it seems likely that it spent most of its time in the South. Tony was well known in motor racing but unfortunately was killed in a racing accident in 1965 at Spa Francorchamps, driving an Alfa Romeo Giulia TZ and I am enclosing the motor sport memorial entry of his career. I had little contact with him after he acquired the car so have no knowledge of what use he made of it or how long he kept it. We were out the country for many years after 1966 so completely lost track of all my motos sport contacts………It would give me a lot of pleasure to see the car again if this could be arranged…..Yours Sincerely……
Interested in this car? We are here to help... Contact Us
Back to Sales Listings