Austin Healey 100/6 Automatic
Sold at Bill Rawles Classic Cars. Click here to view more cars for sale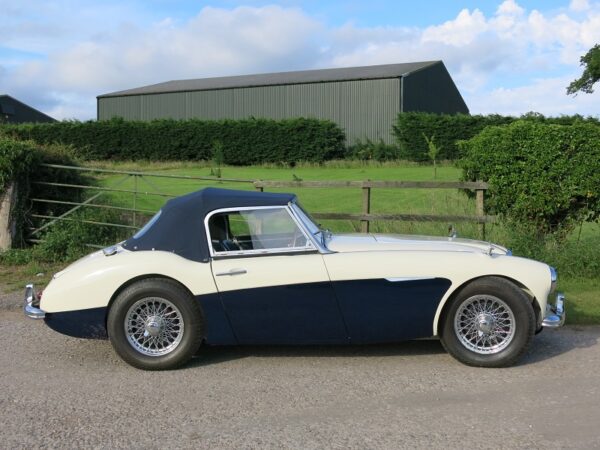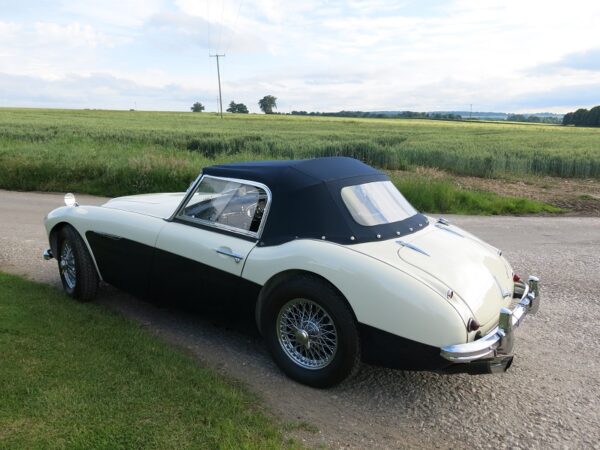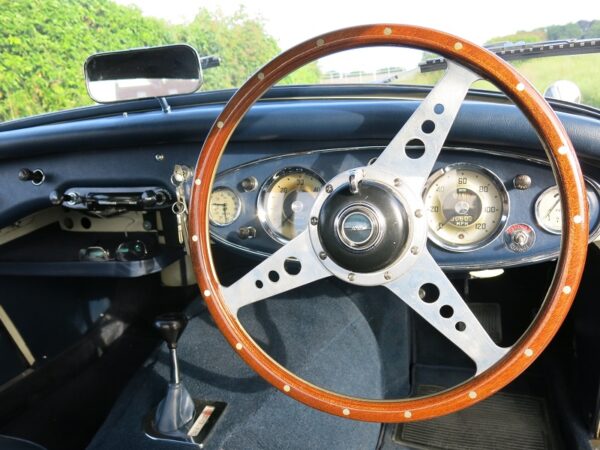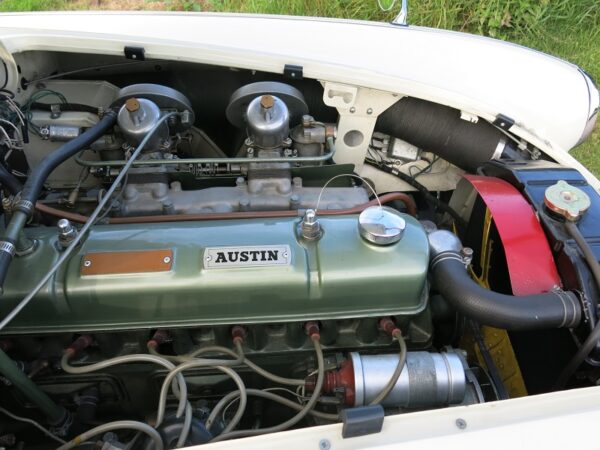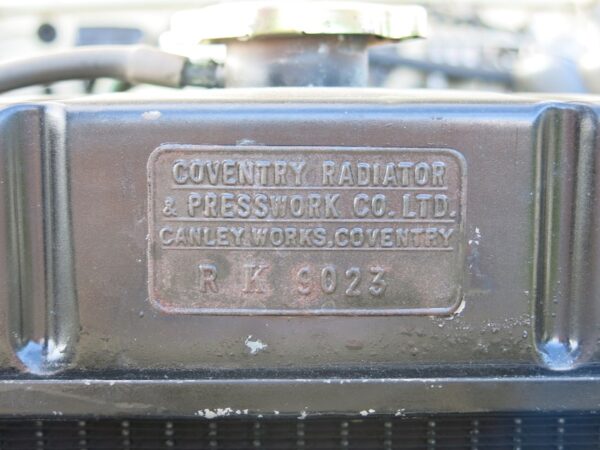 This Austin Healey 100/6 was produced on the 13th September 1956 and shipped to the USA, where it spent most of its life.
It was then exported to New Zealand where it underwent a major restoration by the present owners. At the same time the vehicle was converted to automatic transmission using an Austin Westminster auto box.
The vehicle was imported to Belgium where it has been in ownership of a British Diplomat and used in Europe for local touring.
This is the first automatic Healey that we have seen in 30 years of trading and thus makes it quite a rare vehicle.
The restoration has been carried out to a very high standard and the two tone paintwork and chrome wire wheels complement this 100/6.
The auto box makes for a less aggressive drive and allows for relaxed driving. However if you prefer a manual transmission it is possible for us to convert it back.
We would strongly recommend viewing this Healey.
Please call Bill Rawles on mobile 07763 362470 or the workshop 01420 564343 to arrange a viewing and possible test drive.
Marque – AUSTIN HEALEY 100/6 BN4L
Car/Chassis Number – BN4-L/28204
Engine Number – 1c-H/28204
Body Number – 5982/72
Specification – LHD, NORTH AMERICAN EXPORT
Date Built – 13th SEPTEMBER 1956
Details of equipment – DISC WHEELS, HEATER, LAMINATED WINDSCREEN
Austin Healey 100/6
From the Austin Healey 100/4, 100M and 100S the Austin Healey 100-6 was borne
The Austin Healey 100/6 is a two-seater roadster that was produced by Austin Healey from 1956 to 1959. The 100/6 superceded the Austin Healey 100. The Austin Healey 100/6 was then eventually upgraded to the 3000 models. The Healey 100, 100/6 and 3000 models are collectively known as the Big Healeys.
The 100-6 had several unique features that differentiated it from other Austin Healey Marks. Sometimes the changes were small and cosmetic. Sometimes the new developments were larger and more significant to accommodate modifications and technical progression that was introduced to enhance performance. Whatever the differences, it is the finer details that gives these cars quirkiness, appeal and individuality. Today the differences are still discussed long and hard by specialists and purists. The list of differences is quite comprehensive and sometimes can seem quite complicated. For a more in-depth source of information Bill Piggott's book Factory-Original Austin-Healey 100/6 & 3000: The Originality Guide to Six-Cylinder Austin-Healeys, 1956-1968 , is highly recommended and a fascinating read.
The 100-6 was produced in two model designators, the 2+2 BN4 from 1956 onwards and the 2-seat BN6 in 1958-9.
In late 1957 production was transferred from Longbridge to the MG plant at Abingdon.
14,436 100-6s were produced before production ended in 1959.
Interested in this car? We are here to help... Contact Us
Back to Sales Listings