Sold at Bill Rawles Classic Cars. Click here to view more cars for sale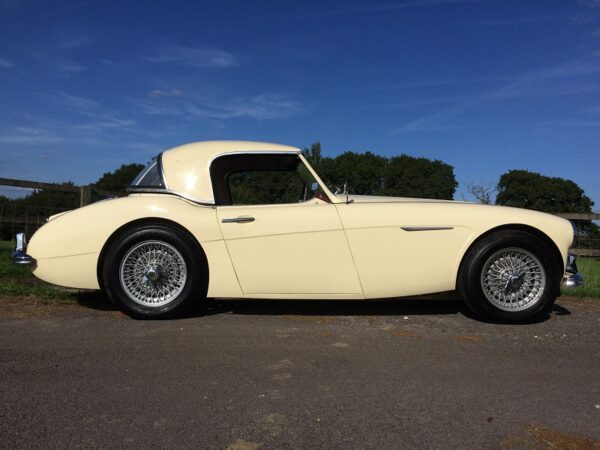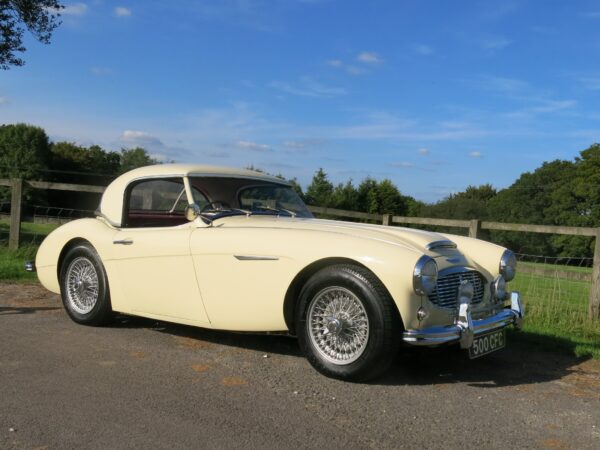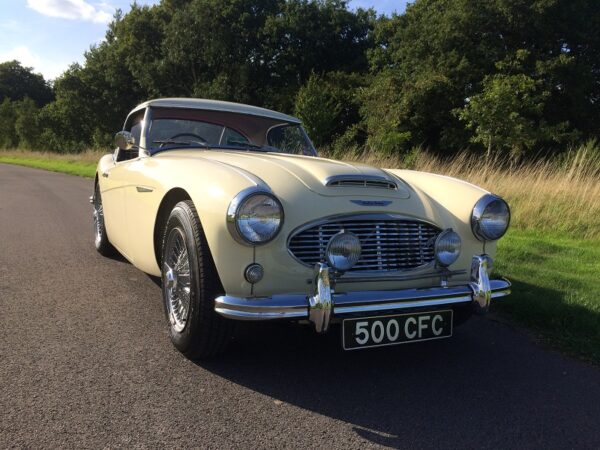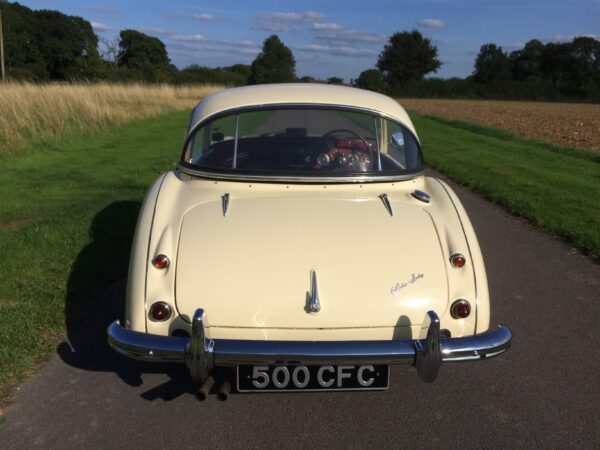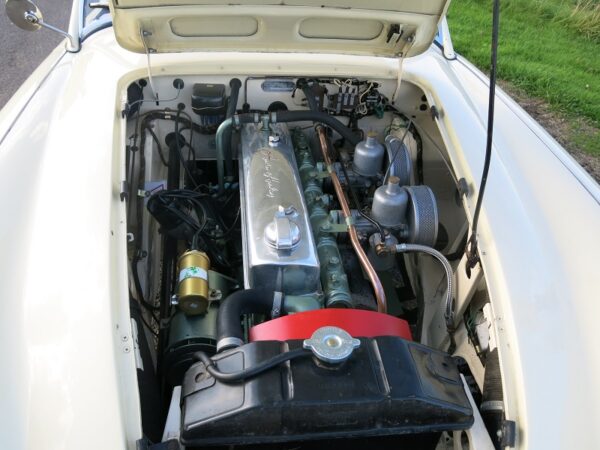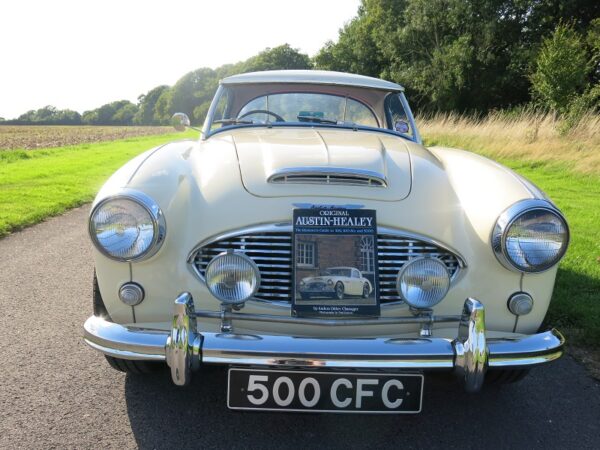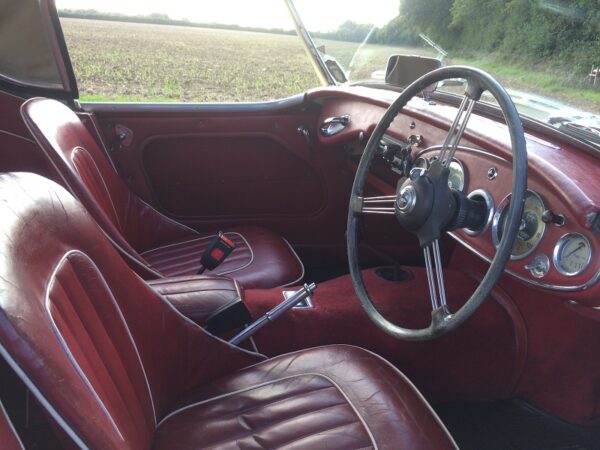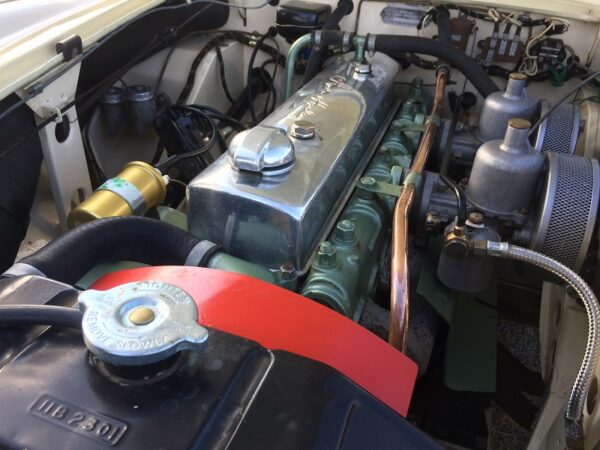 SOLD SEPTEMBER 2017
Healey owners will recognise this vehicle as the cover photo for the "Original Austin Healey Restorers Guide" by Anders Ditlev Clausager. Many of us have thumbed through this guide trying to see where parts are supposed to go. I remember it being the first book I bought before I started in the Healey business. The feature car of this book is up for sale for the first time in 32 years. It is presented well being a UK RHD car from conception and it has been restored with originality in mind. The car is not pristine but it carries a great patina throughout. It is finished in cream white, with the original red seats and factory hard top and the engine is still with its gallery head. Since the rebuild, 25 years ago, the vehicle has covered just 12,000 miles.
The vehicle is fitted with overdrive and a hood is present to compliment the hard top.
Corgi models used this Healey to scale down to produce its die cast Healey range.
If you are looking for a very original UK Healey that will take you back to the sixties in style then this could be the car. The asking price reflects its originality and good looks.
Please call the garage sales office on 01420 564343 for more details or to arrange a test drive.
Interested in this car? We are here to help... Contact Us
Back to Sales Listings