Sold at Bill Rawles Classic Cars. Click here to view more cars for sale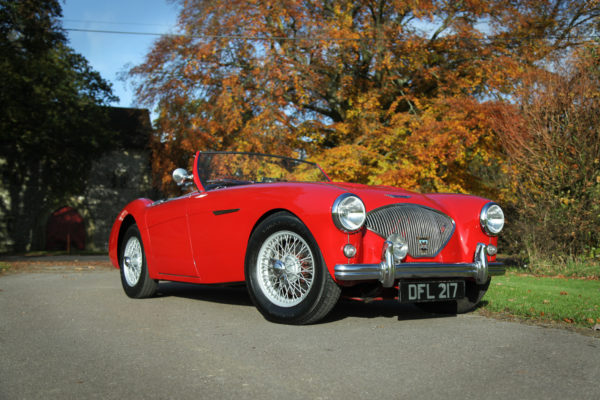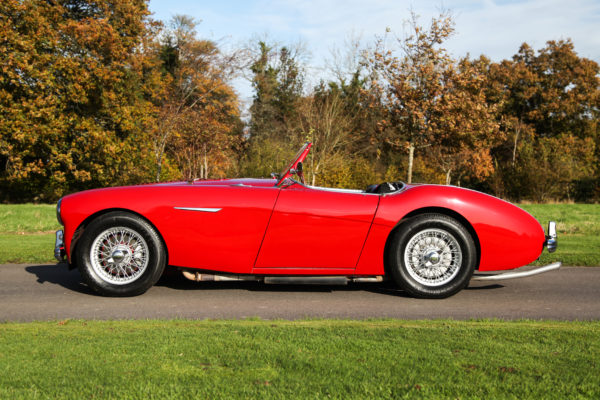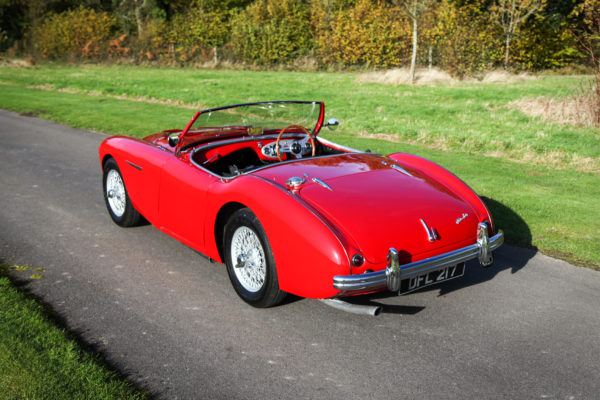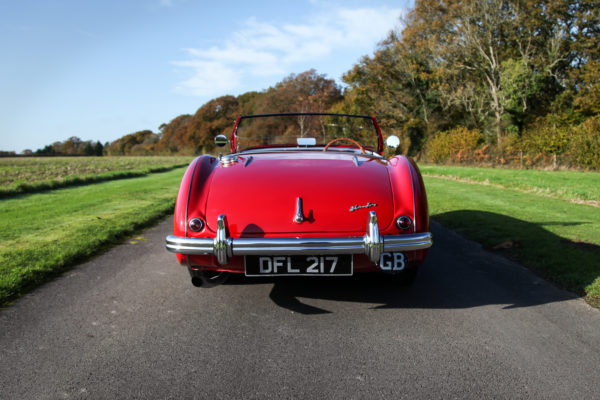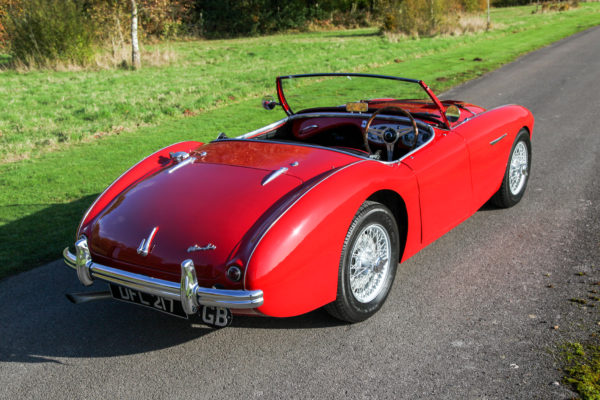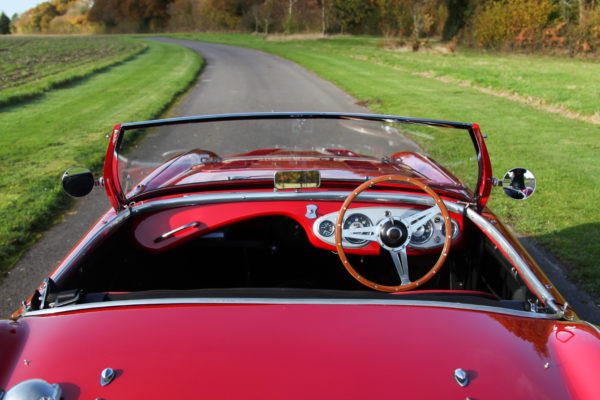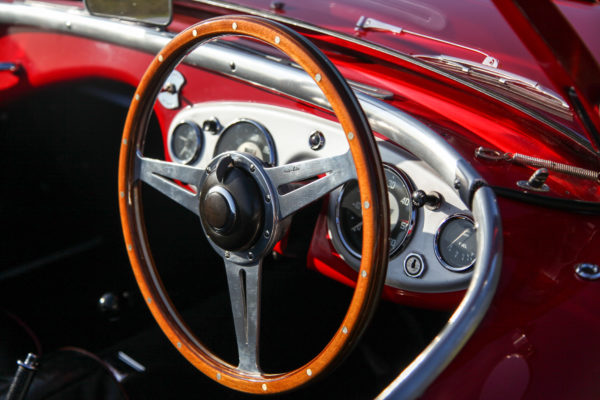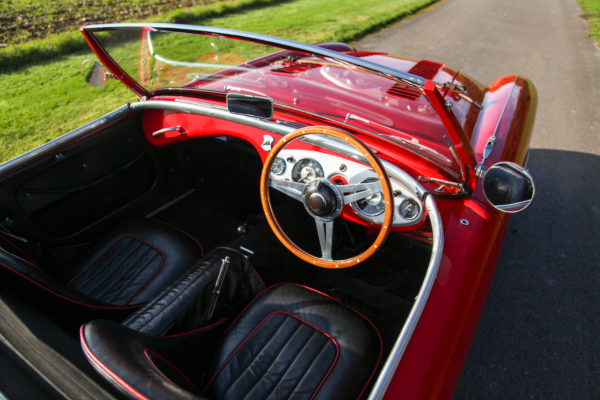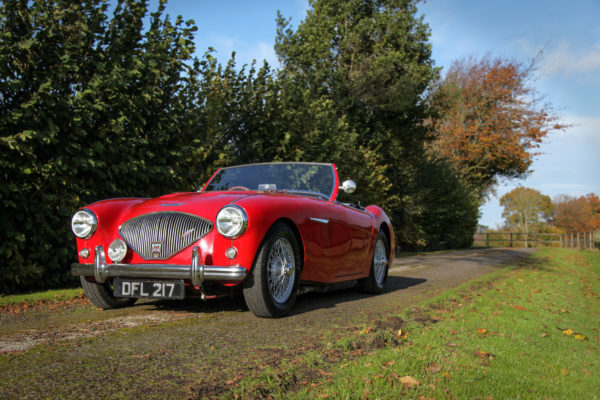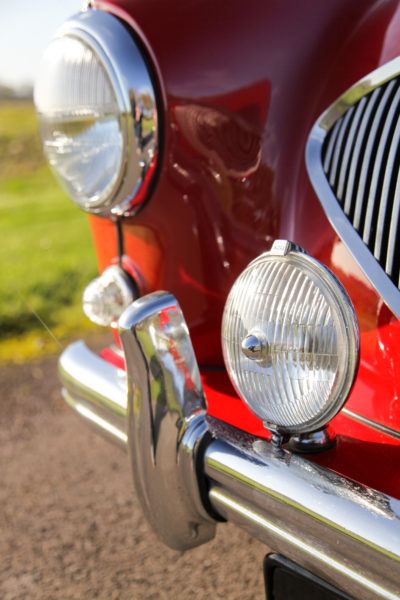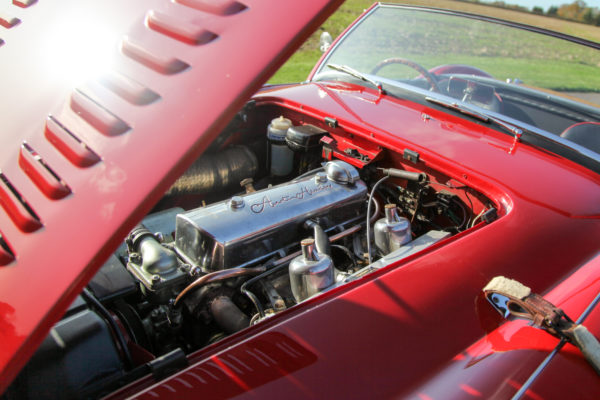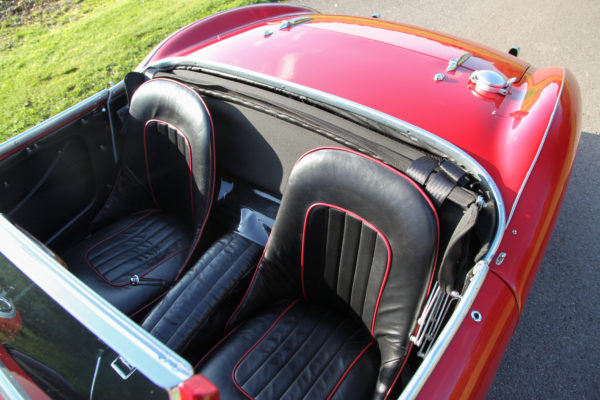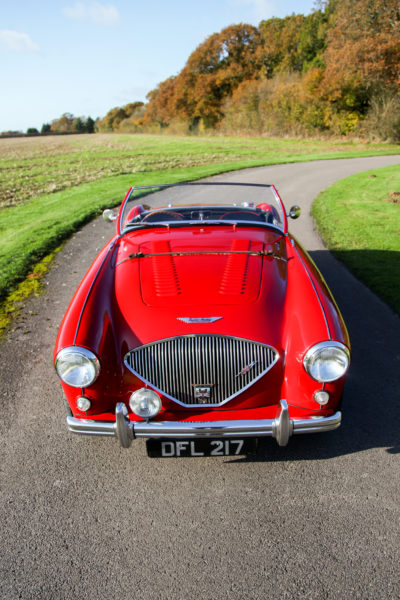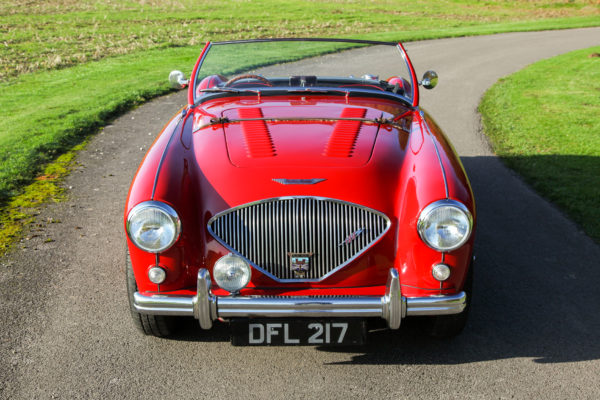 This original RHD UK market car resplendent in Carmine Red paint was built in December 1954 and dispatched to Marshalls Limited, Peterborough, where it was issued with registration number 'DFL 217'. Converted to 'M' spec by its Austin dealer owner in the 1950s, the car is a joy to drive, 'on the button' and ready to go.
Subject to a restoration in 2011/12, the bodywork was repaired and repainted, the running gear rebuilt, the interior was refreshed with new carpets and the seats recovered in black with red piping, new weather gear installed, new wheels and tyres fitted and much more. The car has subsequently been treated to some user-friendly updates including Magnetronic ignition and halogen headlights and some more practical considerations in a Waxoyled underside, new clutch, five-blade cooling fan, uprated radiator, new exhaust and manifold and new rear leaf springs.
The current owner has researched the car's history and it comes with a folder of information and some photos from the car's past, along with a big pile of parts bills and service receipts.
This Healey 100 features a photo in its history folder of the car in a racing guise with painted grille surround, although no records of racing exist.
This car may have been seen advertised elsewhere, at a considerably higher price, now for sale at the correct market value. A UK car, well-presented with a nice stance, ready to go.
For more information or to arrange a test drive, call the garage sales office and ask to speak to Bill or Jack Rawles on 01420 564343, or out-of-hours, 07714 008 925.
Did you know? We do not own our sales cars, we sell on a fixed commission of £1,800 + VAT, which we include in the price. This is not a percentage-based incentivised commission sale, so our cars are priced at the correct market value. Each car is checked and inspected before sale and any defects will be shown and noted to the buyer before purchase. Buy and sell your classic car with confidence from a trusted and reputable dealer. If you would like us to sell your classic car, call Jack Rawles on 01420 564343.
Interested in this car? We are here to help... Contact Us
Back to Sales Listings