Austin-Healey 100 BN2 fast road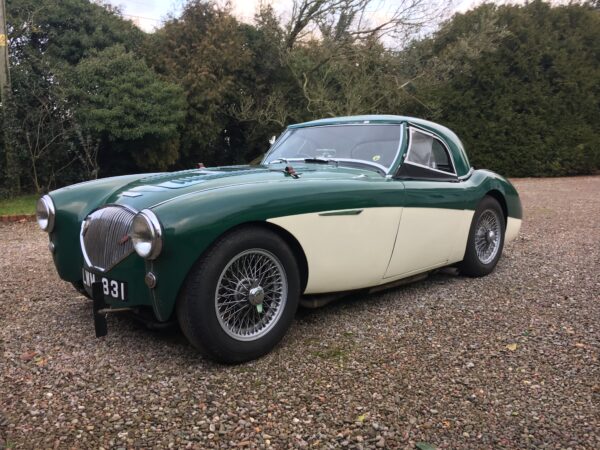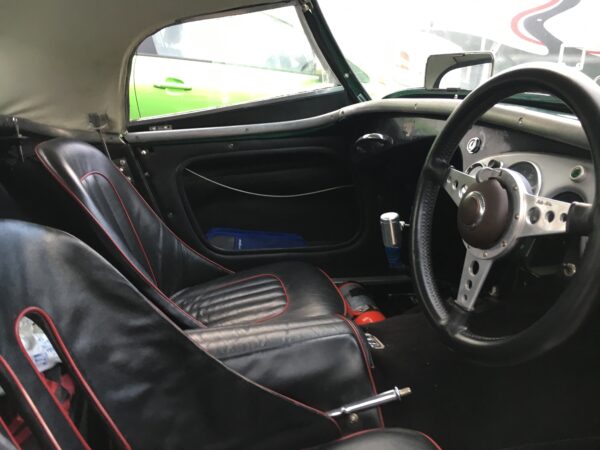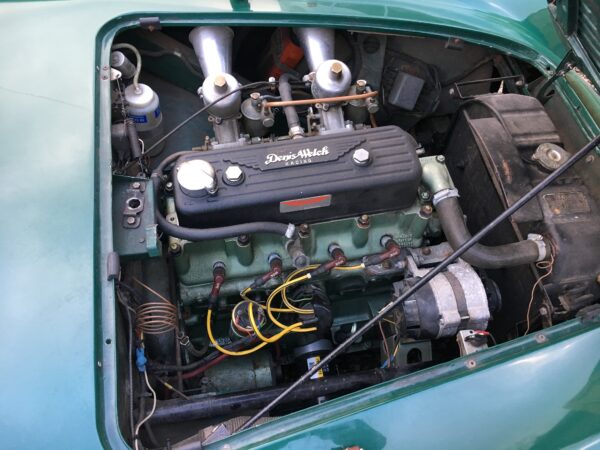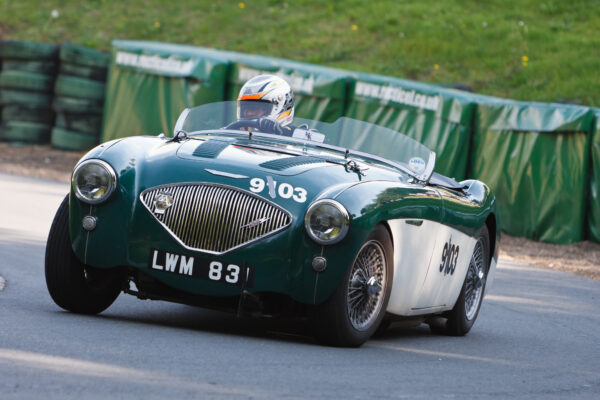 For sale, 1956 Austin-Healey 100 BN2.
The current owner bought LWM 831 in 2003, as a total wreck, it was restored back to original spec, but with a Jeremy Welch fast road engine, and disc brakes at the front.
Over the years it was developed slightly as the Austin-Healey took part in the Healey Hill climb and sprint events. The best result was a second and forth in the Championship in the same year.
It now has close ratio gears, competition overdrive and LSD, side exit exhaust. Some slight front suspension mods to make it easier for wife to drive and driven to the more local events in recent years. It is a used car not a concourse monstrosity.
It is not a grumpy competition car, it is just fabulous on the road, described by one passenger as "the only classic car he had been in that didn't leave him feeling disappointed."
Supplied with original hard top and full screen.
For more information or to arrange a test drive, call the garage sales office and ask to speak to Bill Or Jack Rawles on 01420 564343 or out of hours, 07714 008 925
Did you know? We do not own our sales cars, we sell on a fixed commission of £1,800 +vat which is included in the price, this is not % based incentivised commission sale, so our cars are priced at the correct market values. Every car is checked and inspected before sale and if there are any defects, they will be shown and noted to the buyer before purchase. Buy your Healey with confidence from a trusted and reputable dealer. If you would like to sell your classic car with us, call Jack Rawles on 01420 564343.
Interested in this car? We are here to help... Contact Us
Back to Sales Listings