Sold at Bill Rawles Classic Cars. Click here to view more cars for sale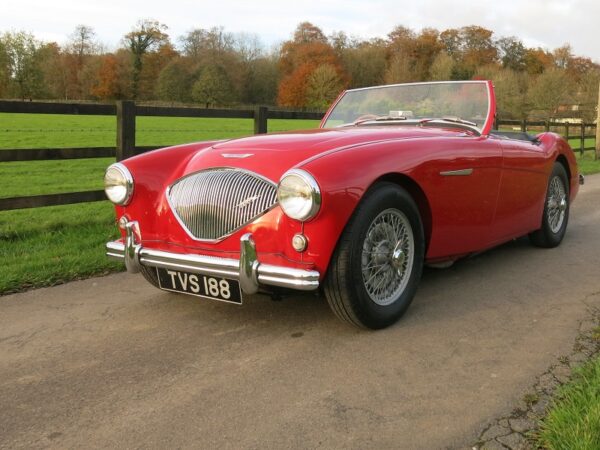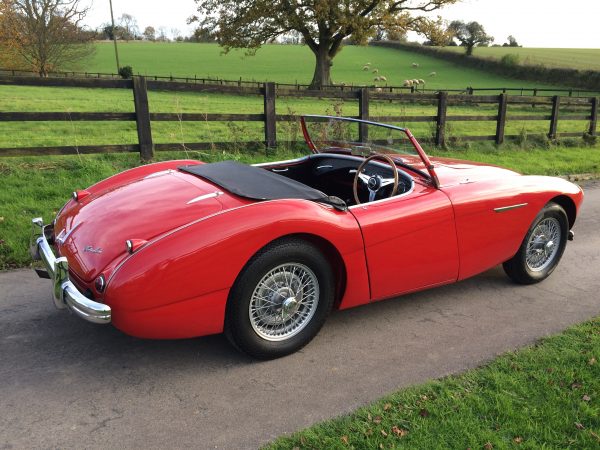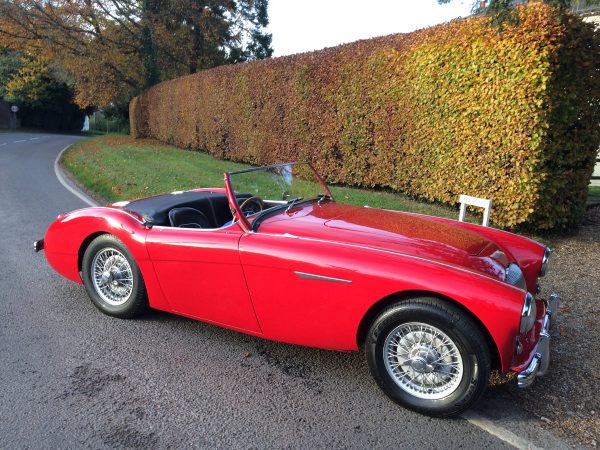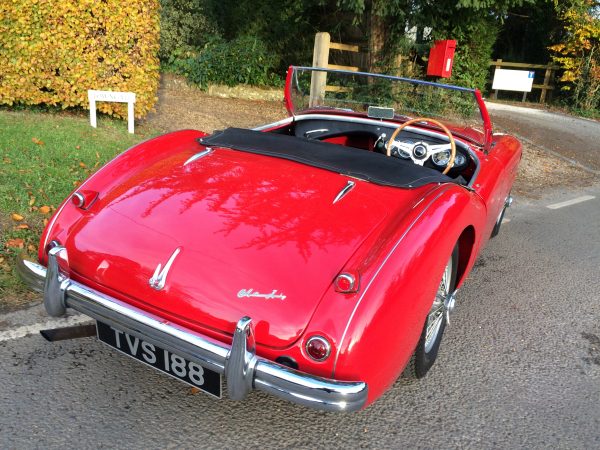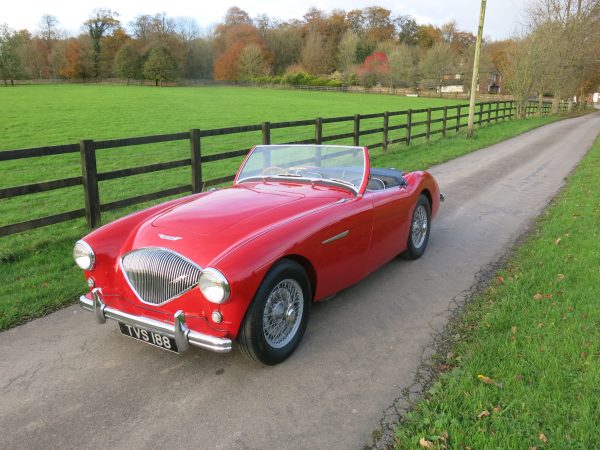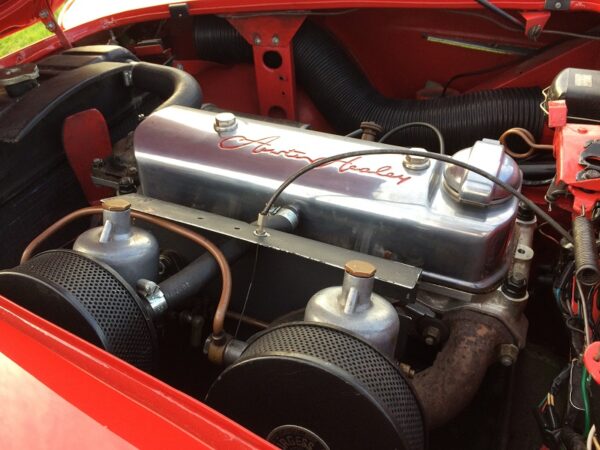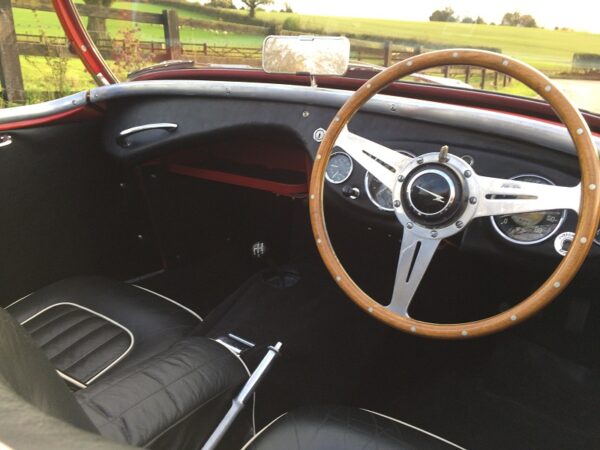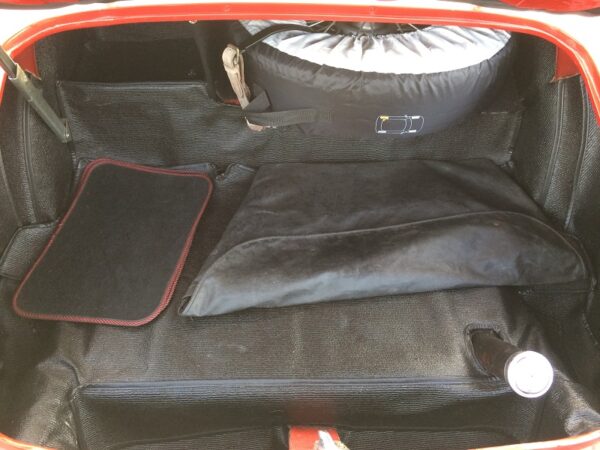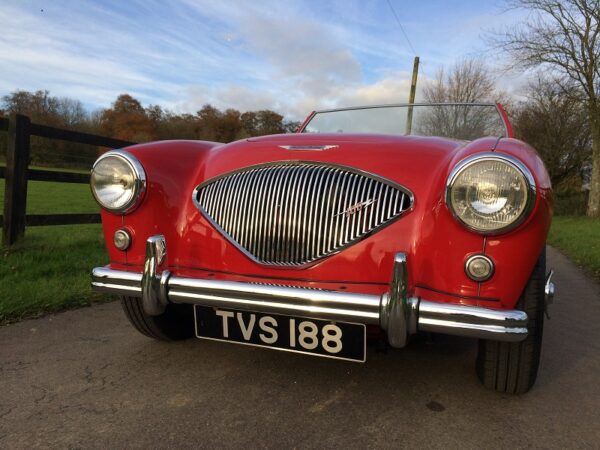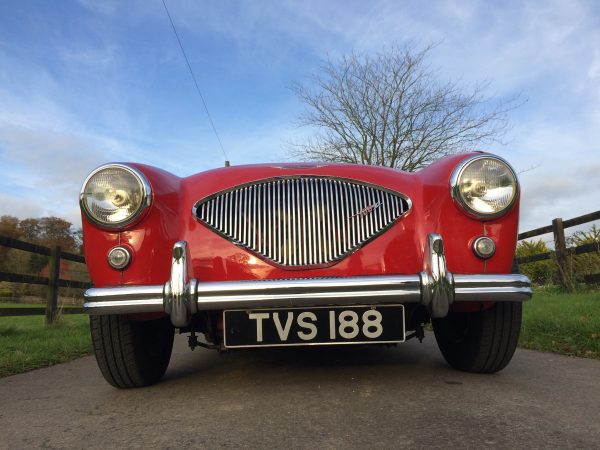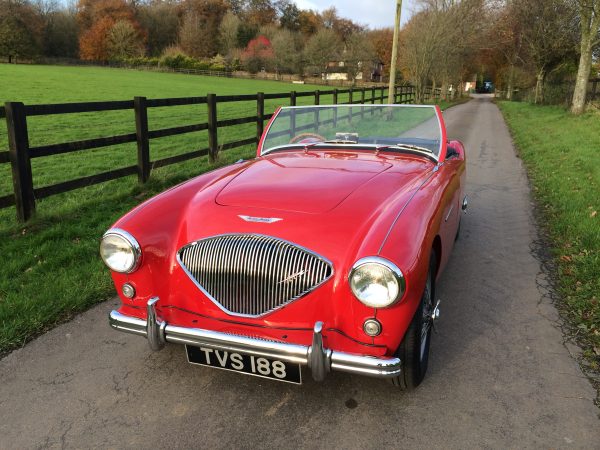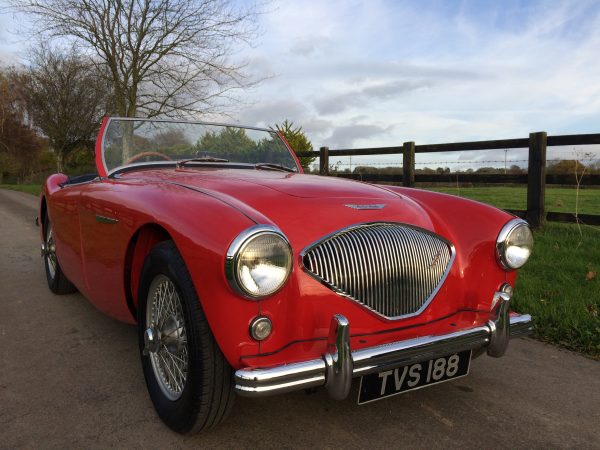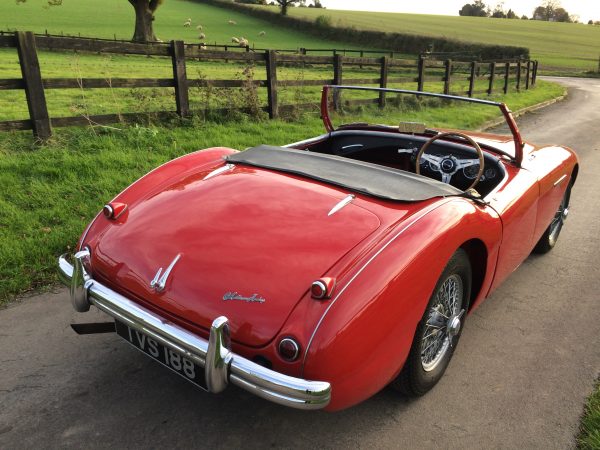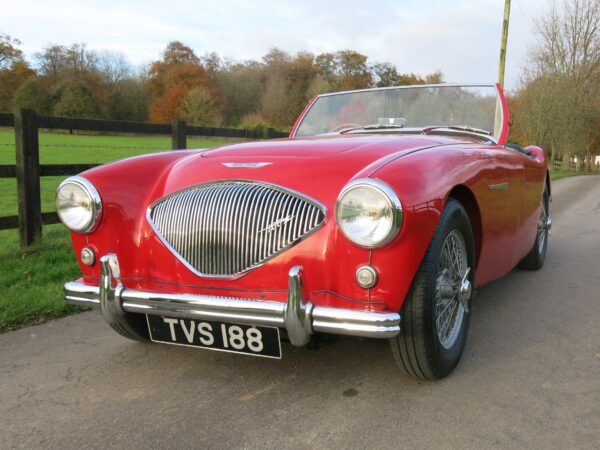 Built in the spring of 1956 this BN2 Healey 100 was exported via the military export services to Mauritius, where it spent its first 14 years in the hands of Naval officers. I have known the car for many years, whilst looking after it for the previous owner. The car was sold in 2015 and went to Cornwall and it has now returned to be sold. It is offered in very good condition ready for immediate use. There is a comprehensive history file dating back 47 years to 1970 when it was re-imported into the UK. The heritage certificate confirms it's a UK RHD vehicle built on the 24th April 1956 and exported to Mauritius. While overseas it carried the registration number A562. When the car was re imported back into the UK it received the registration number EMX 214J correct for 1970 but since has been issued with a year related number plate TVS 188.
This Healey has all the characteristics of a long stroke four cylinder with huge amounts of torque and drive ability. BN2 cars had the later four speed gearbox and five stud rear axle fitted, these two components were carried over to the later 100/6 model.
Supplied at present with an MOT until April 2018 but a current certificate will be obtained if required.
The vendor has priced this vehicle very reasonably and with this in mind if you are looking for an original UK BN2 100 then please call the garage sales office on 01420 564343 or mobile number 07763 362470. Please ask to speak to Bill Rawles.
.
Interested in this car? We are here to help... Contact Us
Back to Sales Listings