Sold at Bill Rawles Classic Cars. Click here to view more cars for sale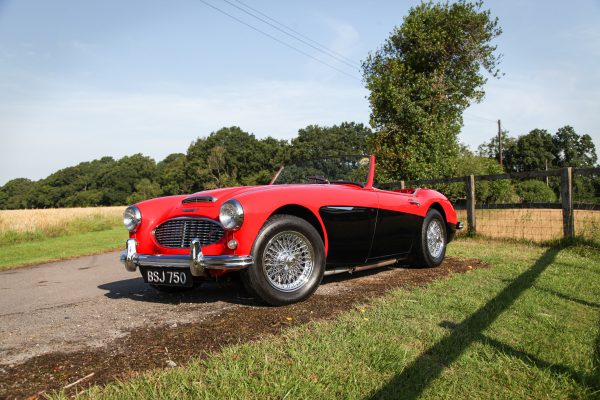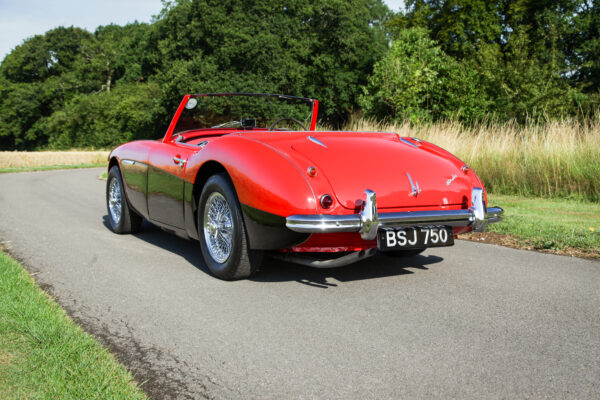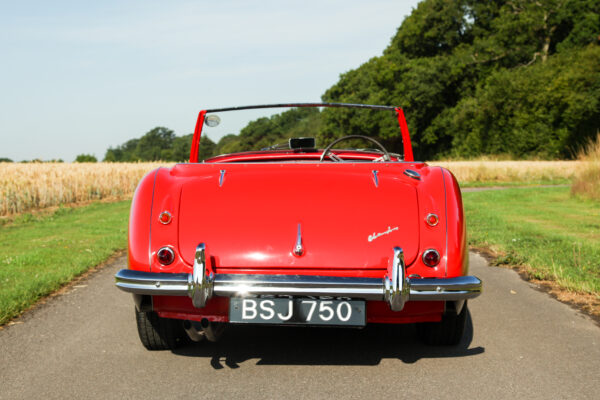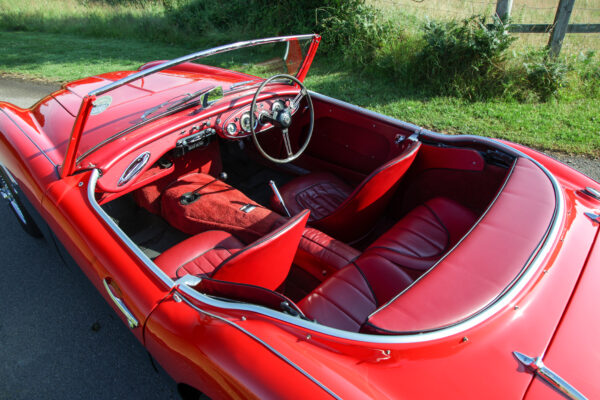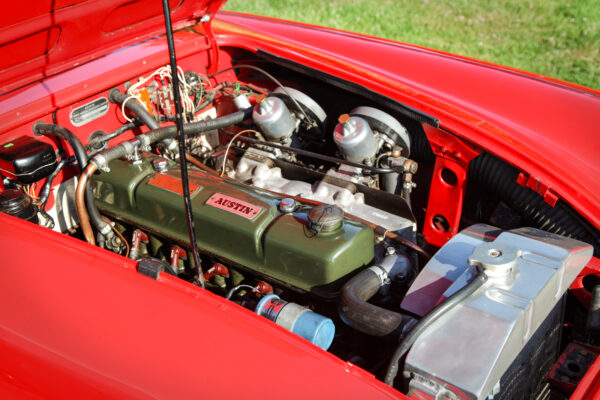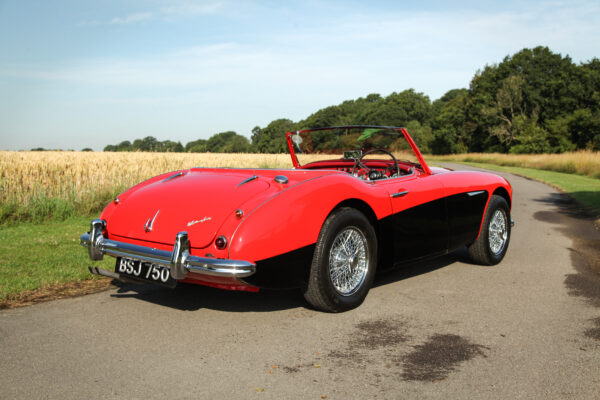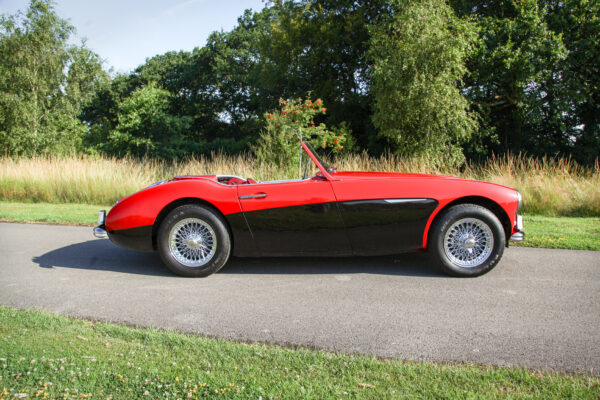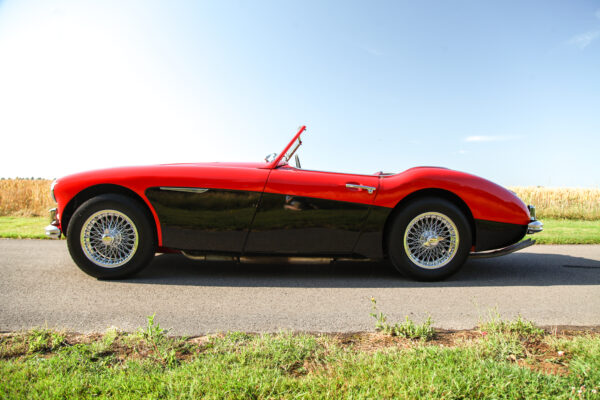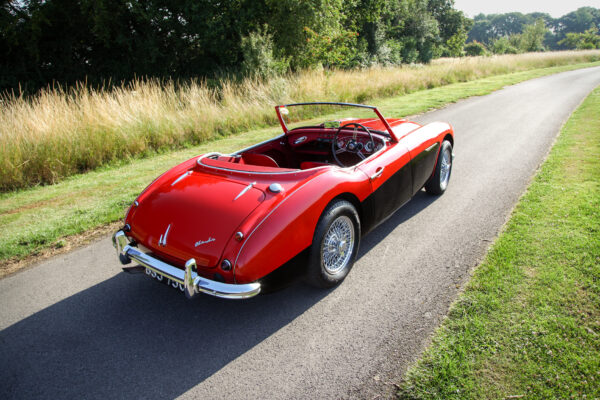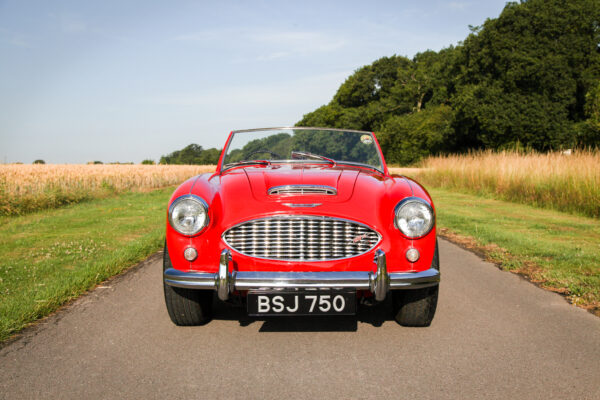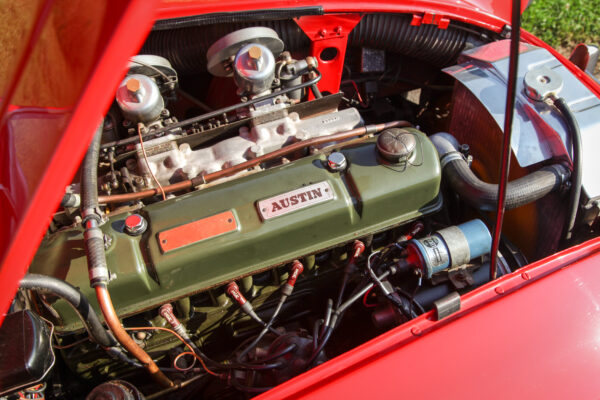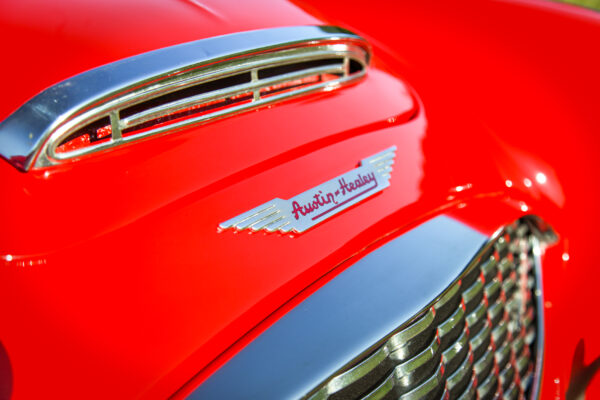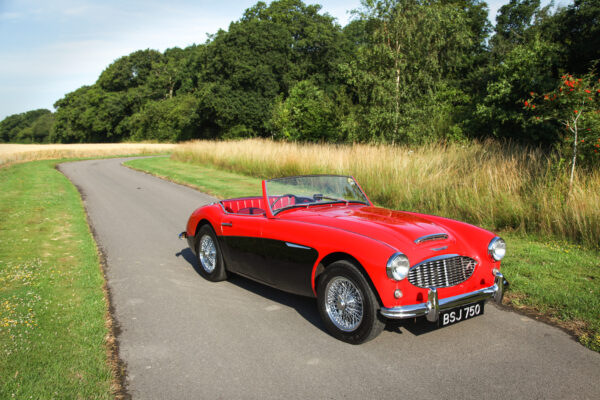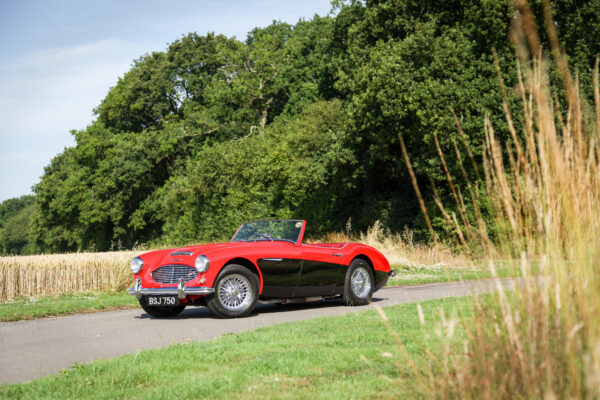 Built on 10th January 1958, for the RHD home market this Austin Healey 100/6 left the factory exactly as you see it today, Colorado red over black with red interior. High spec from new, fitted with wire wheels and overdrive the Healey has been maintained to an excellent standard by long term owners.
The car presents very well with a nice patinated interior which remains comfy and full of character whilst the exterior is in great order and stands up to close inspection.
A full history file including receipts for work and documentation stretches back into the early 1960's. The history includes copies of the original buff log book, 21 older style and 14 new MOT's back until 1969, engine rebuild and bodywork as well as a photographic record of the work carried out.
You can usually tell how good a car is by it's ownership record and the previous two owners can account for 37 years of this Austin Healey's life. The Healey drives well and everything works just as you would expect. The engine feels as if it is uprated to 3000 but I cannot confirm this and the 100/6's 4-wheel drum brakes stops the car in ample time.
If you're looking for an unmolested original UK RHD Healey with a great history which is both mechanically and cosmetically very good this 1958 British sports car must reach the shortlist and is ready to drive away today.
For more information or to arrange a test drive, call the garage sales office and ask to speak to Bill Or Jack Rawles on 01420 564343 or out of hours, 07714 008 925
Did you know? We do not own our sales cars, we sell on a fixed commission of £1,800 +vat which is included in the price, this is not % based incentivised commission sale, so our cars are priced at the correct market values. Every car is checked and inspected before sale and if there are any defects, they will be shown and noted to the buyer before purchase. Buy your Healey with confidence from a trusted and reputable dealer. If you would like to sell your classic car with us, call Jack Rawles on 01420 564343.
Interested in this car? We are here to help... Contact Us
Back to Sales Listings