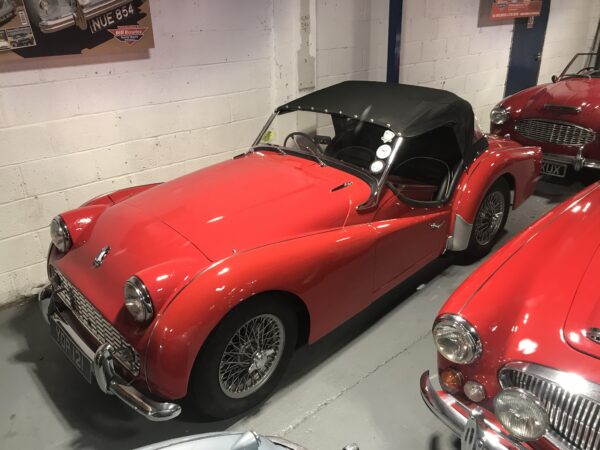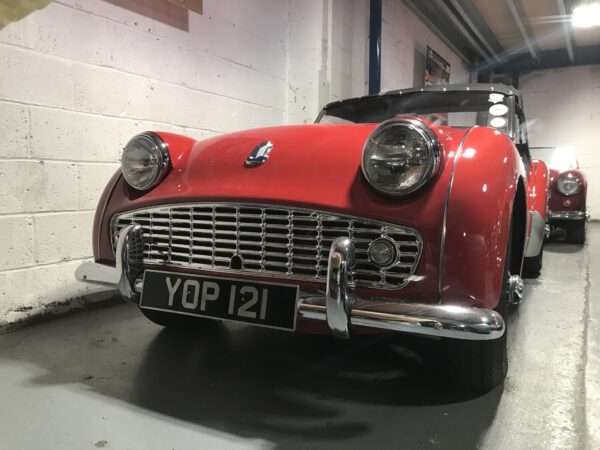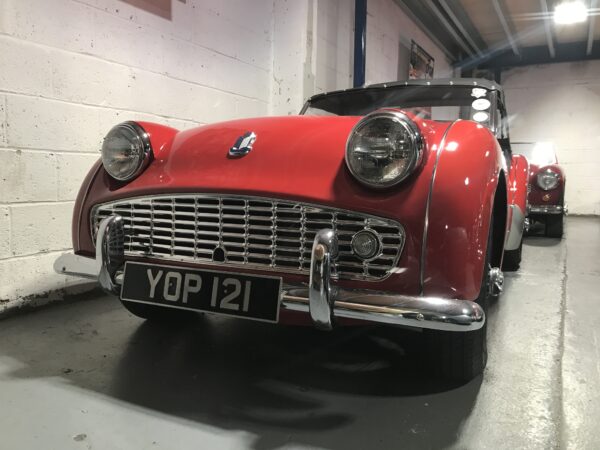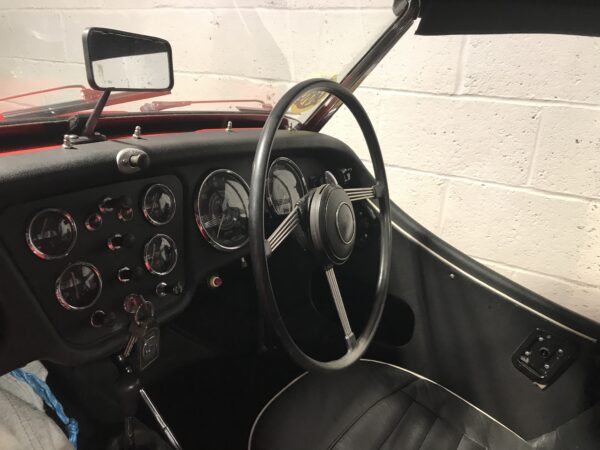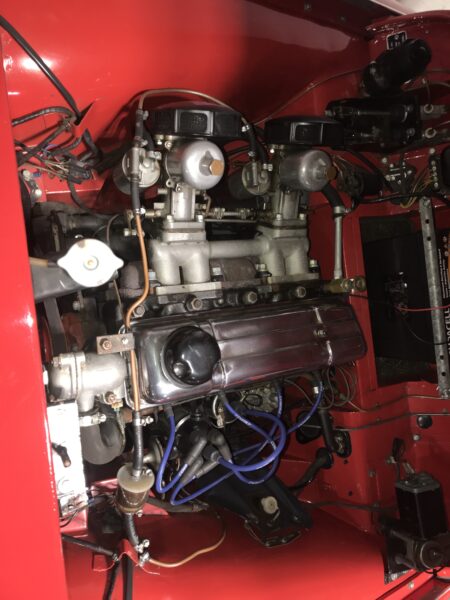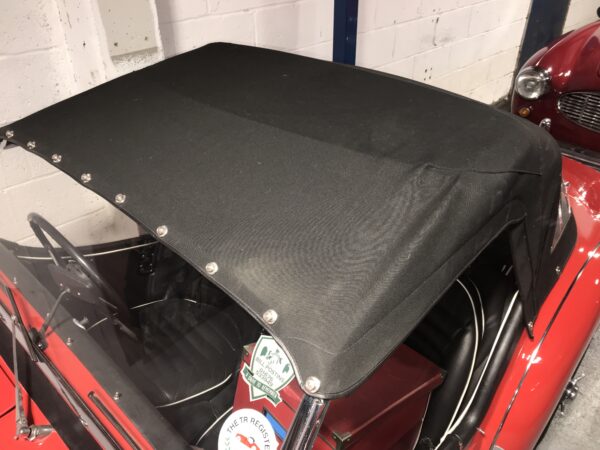 Home market TR3A now for sale on behalf of a long-term customer's family.
Boasting a huge history file, the ownership of this TR3A can be traced back to new and the current owner has had YOP 121 for over 10 years maintaining the car to a high standard with no expense spared. Important details in the history file include build sheets, maintenance records, heritage certificate and original logbook which are all present.
Originally, supplied in black with a red interior the 2.0L Triumph was built in June 1959 and was supplied with 4 speed overdrive gearbox. During the restoration, the car was changed to red with black interior and today stands up to close inspection.
Well maintained and clearly looked after, the car comes with a very nicely fitted mohair roof and side screens alongside a huge history file.
Presented in great condition with some minor blemishes in the paintwork in places, as expected. Looking for a good home and to be enjoyed for many years to come.
For more information or to arrange a test drive, call the garage sales office and ask to speak to Bill Or Jack Rawles on 01420 564343 or out of hours, 07714 008 925
Did you know? We do not own our sales cars, we sell on a fixed commission of £1,800 +vat which is included in the price, this is not % based incentivised commission sale, so our cars are priced at the correct market values. Every car is checked and inspected before sale and if there are any defects, they will be shown and noted to the buyer before purchase. Buy your Healey with confidence from a trusted and reputable dealer. If you would like to sell your classic car with us, call Jack Rawles on 01420 564343.
Interested in this car? We are here to help... Contact Us
Back to Sales Listings