Hinton Arms Vintage Vehicle Meet
4th September 2016 / 11.00am / The Hinton Arms, Petersfield Road, Cheriton, Alresford, Hants, SO24 0NH
Another amazing quintessential British Classic Vehicle Show
At Bill Rawles Classic Cars we like to try and support our local events. When two fellow Austin Healey owners and good friends told us that they were part of the team organising The Hinton Arms Annual Vintage Vehicle meet we trundled along last year.
Well what an amazing day we had, so hopefully we will be repeating the whole experience again this year on Sunday 04th September 2016.
The Hinton Arms Pub describes itself on its website as "a Great traditional style English pub. In the summer it has a stunning variety of flowers over rhe building and courtyard which is simply gorgeous. The menu is vast and the portion sizes are absoloutely enormous"
Last year we were bathed in glorious sunshine and wall to wall blue skies. Let's hope for the same good wether to be blessed upon us this year.
The pub is not too far from our workshop and is a lovely drive through the Hampshire countryside. In fact the pub is located at the bottom of the drive of the National Trust property, Hinton Ampner, an elegant country house with highly distinctive gardens.
The flyer for the event advertises it as a gathering to "all welcome" and how true this lived up to be. Whether it was a new or an old vehicle, vintage or classic, the field behind the pub soon filled up to create a spectacular gathering of transport. The event had a wonderful community feeling as people gatherd around the cars, motorbikes, lorries, tractors and commercial vehicles. It was an amazing chilled atmosphere with groups of friends and families seized the momment to be together and have a drink ot two, a bite to eat from the hog roast or pub menu, whilst listening to live musicprovided by Jellybean Jazz. Who quite rightly describe themselves as playing music to make your feet happy!
If you are free Sunday 04th September 2016 we can thoroughly recommend this day out – the pictures in our facebook album probably do the event more justice than my words – 2015 Hinton Arms Vintage Vehicle Meet Photos
Here are just a few of our 2015 pics:-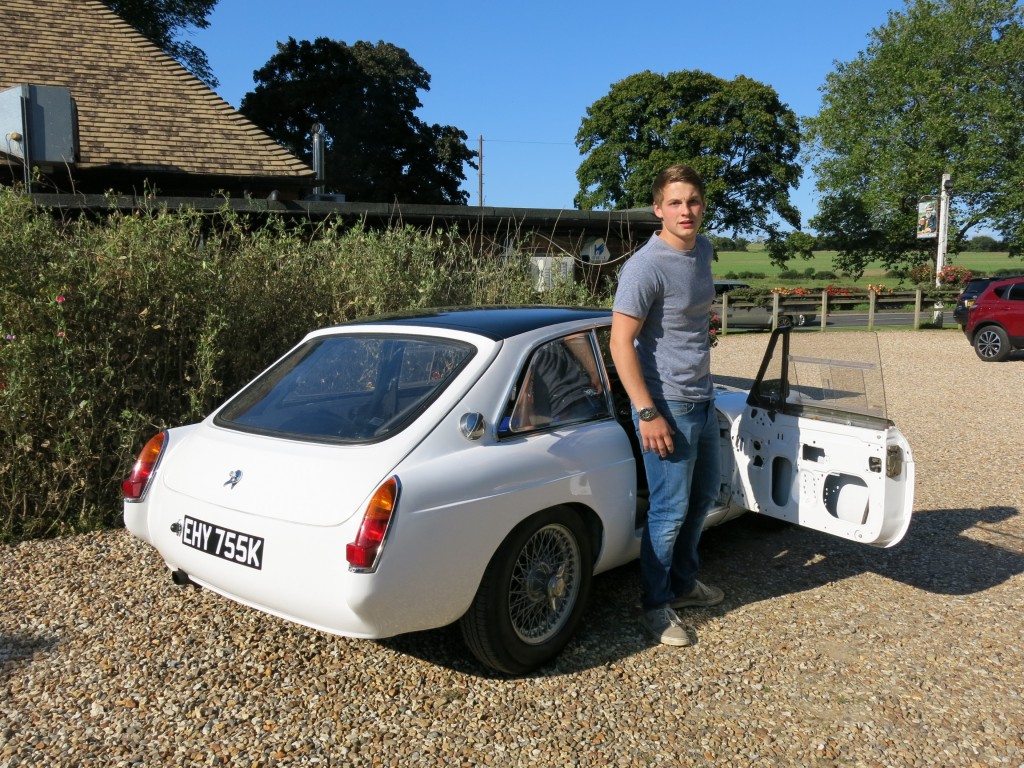 Back to Event Listings