BRSCC Mazda MX5 Championship
9th April 2017 / 9.00am / Brands Hatch
Saturday 08th April 2017 and Sunday 09th April 2017
Charlie Rawles, has got his Mazda all ready to race. Saturday 08th April 2017 Charlie will be racing for the first time ever at Brands Hatch in the British Racing & Sports Car Club Mazda MX5 Championship.
The British Racing & Sports Car Club was formed in 1946 and has been one of the most influential clubs & main driving forces in domestic motor racing ever since.
Racing this weekend will be the Mazda MX-5 Championship and MX-5 SuperCup, BRSCC Fiesta and Fiesta Junior Championships, BRSCC Formula Jedi Championship, Avon Tyres Formula Ford 1600 National Championship, Teekay Couplings Production GTi Mk2 Championship and GTi Mk5 Series. Joining the BRSCC championships will be the HRDC Touring Greats & TC63, and the HRDC Academy & A-Series Challenge.
The paddock will be open, allowing spectators to meet the drivers and get a closer look at the cars as they're prepared for battle.
ADVANCE BOOKING HAS NOW CLOSED. TICKETS WILL BE AVAILABLE TO PURCHASE AT THE GATE.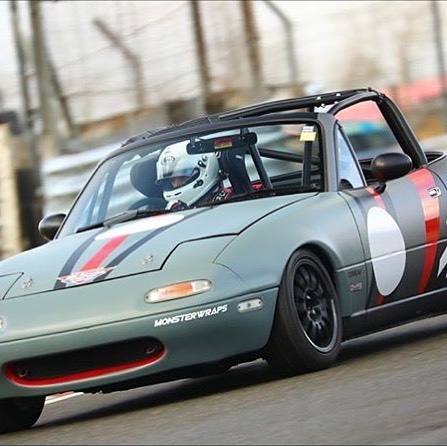 Back to Event Listings